Entrepreneurs in context – Interview with Tom Bruce
Insight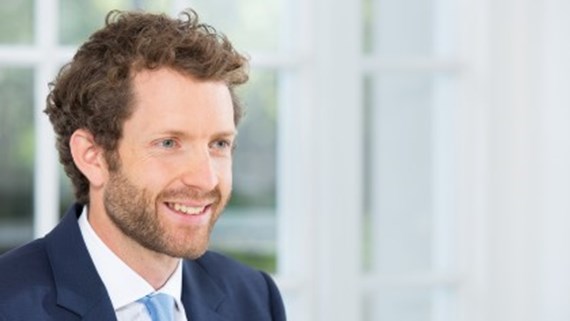 Tom Bruce is a partner in Farrer & Co's Corporate team known for his personable approach and outstanding client service. He acts for a number of high-profile owner-managed businesses and corporates. Here, he is interviewed by Employment Associate Emily Part about Farrer & Co's Entrepreneurs sector.
Tell me more about the Entrepreneurs sector at Farrer & Co. What led to its creation?
We have always acted for exciting, dynamic clients in this space – alongside family businesses, private businesses and private investors. Eighteen months ago, as a firm, we decided to reflect this in a more formal way, to ensure our entrepreneurial clients are aware of all the ways in which we can help them, whether that be taking on investment, scaling their businesses or planning for an exit.
What work does Farrer & Co typically do for entrepreneurs?
We work really closely with our entrepreneur clients throughout the lifecycle of their businesses, getting under the skin of what is important to them and where their commercial and personal interests lie. We advise on complex commercial contracts, IP and property issues, disputes, employment matters and tax planning. The critical thing is to identify commercial priorities and personal goals at the outset, so that we can keep a close eye on the strategy, and manage risk appropriately, as matters progress.
Have you been inspired by any of the entrepreneurs you have met?
So many of them! We jointly hosted a dinner recently for female entrepreneurs at which Dame Stephanie Shirley spoke brilliantly on her incredible life as a refugee, entrepreneur and philanthropist. Our guests were enthralled, and I would encourage anyone to watch her Ted Talk here. She has such resilience and determination, which are qualities I admire in many of the entrepreneurs we act for.
What are some of the key pitfalls that entrepreneurs often come up against?
I think there are three key areas to be aware of:
Understanding where the value of the business is and then protecting it.
Getting to grips with what funding is needed, when, and from whom. The right investor will add value over and above their financial commitment.
Putting in place: (a) personal tax planning, and (b) the right governance structure for the business for the relevant stage in its life cycle.
What do you enjoy about working with entrepreneurs?
From the largest companies in the world to the most exciting start-ups, entrepreneurs are responsible for driving change, creating new markets and confronting social and environmental challenges. London is at the heart of this exciting world. The availability of funding, talent and dynamic individuals has enabled London to strengthen its position as a global hub for entrepreneurs and generate an environment that inspires creativity, dynamism and disruption. We're celebrating all of that in our Entrepreneurs Week this year from 16 to 20 September (see below).
How important are relationships to entrepreneurs?
Relationships are critical for entrepreneurs, as they can often feel isolated. An entrepreneur needs an experienced team around them, from tech and legal to tax and accounting. The interaction between the entrepreneur and that team doesn't need to be overly intense or costly – especially at the outset. We often find our entrepreneurs most value a catch-up coffee, simply to discuss where they're at and to bounce ideas off us.
Entrepreneurs Week 2019
From 16 to 20 September 2019, we will be celebrating the role entrepreneurs play in London and beyond in our inaugural Entrepreneurs Week. The events will cover topics as diverse as Fintech and fashion, spin-outs and sustainability. We are bringing together talented people from across the globe and at the heart of the week will be our commitment to nurturing creativity, enabling dynamism and fostering disruption. If you would like to find out more, please do let us know here. We would love to hear from you.
If you require further information about anything covered in this briefing note, please contact Emily Part, or your usual contact at the firm on +44 (0)20 3375 7000.
This publication is a general summary of the law. It should not replace legal advice tailored to your specific circumstances.
© Farrer & Co LLP, June 2019