Disciplinary and grievance procedures: handling the overlap
Blog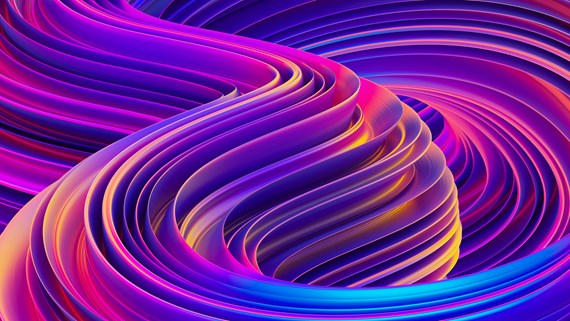 More and more frequently, when an employee is the subject of a process they don't like, such as a disciplinary or capability procedure, we see them taking defensive steps as a result. This may mean that they go on sick leave, submit a subject access request, or decide to submit a grievance (or all three!).
In this blog, we consider how to manage the crossover between disciplinary and grievance processes. We will focus on what to do when a grievance is submitted during a disciplinary process, but much of the guidance below would apply equally to a capability / grievance process overlap.
What might the grievance cover?
When you are in the throes of a disciplinary process and a grievance is submitted, it could address a variety of different issues, connected or otherwise to the existing process. For example, it could involve,
a complaint about the disciplinary process, and how the employee has been treated to date as part of that process,
a complaint related to the employee's treatment in entirely unconnected circumstances, and / or
an opportunity to make allegations against other employees that could (if proved) warrant disciplinary or capability procedures in respect of those individuals.
Dealing with these grievances can sometimes be the most complex part of the disciplinary process. It can be a natural reaction to feel that the grievance is calculated, aimed at disrupting the process, and part of the employee's defence to any allegations against them. However, it is important, as with any HR process, to keep an open mind and consider how to respond appropriately on a case-by-case basis.
What can employers do?
First, you will need to decide what to do about the disciplinary process: whether to continue it or put it on hold pending the outcome of the grievance. The Acas Code of Practice on disciplinary and grievance procedures says that you may (but not that you must) temporarily suspend the disciplinary process in order to deal with the grievance.
Your options are therefore to:
put the disciplinary on hold,
carry on with the disciplinary, dealing with the grievance separately,
deal with both together.
Putting the disciplinary on hold is likely to be the safest, most risk-averse option. However, it will also add delay while the grievance (and possibly any subsequent appeal) is considered, which can be unattractive for all parties.
The Acas guide to discipline and grievances at work provides four examples of where it may be appropriate to consider suspending the disciplinary procedure to deal with a grievance, namely where:
the grievance relates to a conflict of interest that the manager holding the disciplinary meeting is alleged to have,
bias is alleged in the conduct of the disciplinary meeting,
aanagement has been selective with the evidence it has supplied to the manager holding the meeting, or
there is possible discrimination.
What is most appropriate will depend on the facts of the relevant case.
Dealing with both the disciplinary and grievance together
Although there is limited case law on the point, there have been several instances when the Employment Appeal Tribunal has confirmed that employers are not obliged to put a disciplinary process on hold until they have dealt with a grievance (other than in cases of unfairness or prejudice, such as the four examples mentioned in the Acas guide above). It has also proved that in most circumstances it is likely to be within the range of reasonable responses for an employer to proceed with a disciplinary process before a grievance is concluded.
Wherever possible, therefore (and where it is fair and appropriate to do so, depending on the circumstances), it can be helpful to pursue the disciplinary and grievance at the same time.
That could happen in two ways, where you either:
carry on with the disciplinary, dealing with the grievance entirely separately, or
deal with both procedures together as one.
It is most likely to be appropriate to hear the matters concurrently, but separately, when they are entirely unrelated. In that situation, you will need to think about who can hear the grievance. It will most likely need to be someone who has not been involved in the disciplinary process to date and is not implicated in the grievance. Depending on the scope of the issues, and the size of an organisation, that may give rise to practical difficulties.
Where there is overlap between a grievance and a disciplinary (as will often be the case), it may be possible to deal with the grievance and the disciplinary together. This could be either in the same hearing or, where two decision makers are necessary, in separate hearings, with any appeals to be heard together.
Whatever you do, it is important to keep records showing that the grievance is being considered and dealt with appropriately and in a timely fashion. Keep in mind that, in a worst-case scenario, you may find yourself justifying your decisions to a tribunal in due course, so it is important to have a clear rationale and to keep a paper trail of your process.
With special thanks to Emmeline Downer, a current trainee in our Employment team, for her help in preparing this blog.
If you require further information about anything covered in this blog, please contact Emily Part or your usual contact at the firm on +44 (0)20 3375 7000.
This publication is a general summary of the law. It should not replace legal advice tailored to your specific circumstances.
© Farrer & Co LLP, April 2023