Family business shareholders in dispute: unfair prejudice petitions
Insight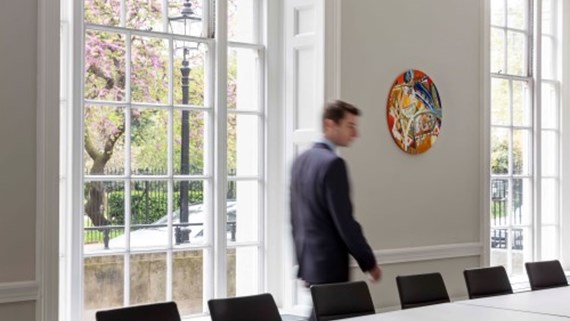 What is an unfair prejudice petition?

The Companies Act 2006 permits any shareholder to issue a claim for unfairly prejudicial conduct by the controlling persons of a company. The petitioner must establish that the conduct of a company's affairs is both unfair and prejudicial to their interests as a shareholder.
What will the court consider?

The court takes an objective approach; it is not necessary to show the persons controlling the company acted deliberately in bad faith. The court will consider the issues in the context of a commercial relationship, but it is permitted to take into account all of the relevant facts in the case, which might include the unique dynamics at play within a family business.
The court is ordinarily loathing to interfere in matters of commercial management, unless such mismanagement is sufficiently serious and significant so as to cause loss to the company (and the petitioner).
Recent examples of unfair prejudice petitions include:
an uncle who terminated his nephew's employment in a family business, in breach of an agreement that the son would take over his father's shares and succeed him as director
patterns of excessive spending by the directors and majority shareholders of a company, with the result that minority shareholders (who did not have an active role in the business) were not paid dividends, and
systemic and deliberate exclusion of a minority shareholder from crucial strategic decisions.
What issues can this cause in family businesses?

The interplay between personal relationships, dynastic tensions, and disagreements between distant branches of the family can exacerbate issues in family businesses, for example:
a family shareholder/director not pulling their weight
the controlling majority shareholders/directors acting in their own interests to the detriment of minority shareholders who are not involved in the management of the business, and
disagreements over strategy between the older and younger generation of directors and shareholders.
Unresolved issues can lead to an irrevocable breakdown in trust and confidence, and if disputes arise they often drain company finances and staff morale, as well as causing an unwanted distraction on management time.
Remedies

The court has a wide discretion to make any order that it sees fit, for example regulating the conduct of the company's affairs or ordering a clean break (usually through the purchase of the petitioner's shares). But this can cause significant issues where a business has not anticipated a buy-out, while fostering resentment amongst family members who remain working in the business. As such, handing over control to the court should be a last resort.
Prevention strategies

Disputes can be anticipated and avoided to some extent by tailoring a company's articles of association or a shareholders' agreement, prescribing for example, how family members are appointed as directors, what say non-management shareholders have, and providing a mechanism for valuing shareholdings and resolving disputes. Thought should also be given to drawing up a family constitution (for more detail see below).
Employing experienced and trusted non-family intermediaries (lawyers, accountants and family business practitioners) can assist in providing impartial advice, planning for the future, and mediating between family members in the event of a dispute.
If you require further information about anything covered in this briefing note, please contact Elizabeth Sainsbury, or your usual contact at the firm on +44 (0)20 3375 7000.
This publication is a general summary of the law. It should not replace legal advice tailored to your specific circumstances.
© Farrer & Co LLP, November 2018