In-House Lawyers Contract Law update: April 2023
Insight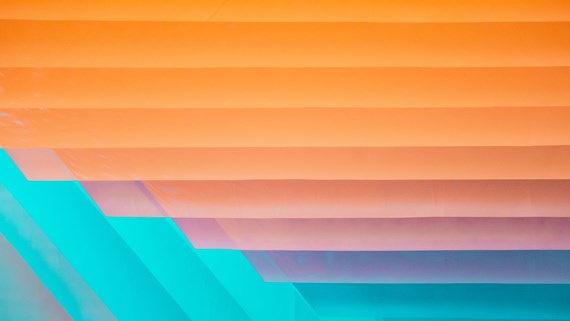 If there's an overarching theme one can derive from these cases, it's the importance (again!) of spelling out in clear and unambiguous language the key elements of the commercial deal. Vague concepts like "good faith" are unlikely to get you very far, and it is extremely hard to imply key commercial terms when the express contract is silent on an issue.
While all of this reiterates the need for precise and clear-headed drafting, it does not mean we should weigh our contracts down with long and convoluted provisions spelling out each and every possibility and drafting accordingly. Pragmatism and commerciality remain evident too. In this, we are comforted by Lord Leggatt's wise words in Barton v Morris: "life is too short to negotiate contract terms designed to cover every contingency that may occur". Quite...
Barton v Morris: when staying silent costs millions
Background
On 25 January 2023, the Supreme Court handed down its judgment in Barton & Others v Morris and another in place of Gwyn Jones (deceased).
While the majority decision is broadly in line with the prevailing approach taken by the courts to date in respect of contractual interpretation, ie they will be reluctant to interfere with the terms agreed between the parties, the judgment provides a useful review and clarification of the law on implied terms and unjust enrichment. The case is a valuable reminder of the risks inherent in "staying silent" such that key terms are left open to interpretation (and, almost inevitably, disagreement).
Facts
Foxpace Ltd owned a property which it wished to sell. However, arrangements for the sale did not go smoothly. As a result of two failed transactions for the purchase of the property (the first by a company with links to Mr Barton; the second by Mr Barton himself), deposits had been paid and costs incurred by Mr Barton, amounting to around £1.2m. Mr Barton and Foxpace subsequently entered into an oral agreement, pursuant to which Foxpace agreed to pay Mr Barton a fee of £1.2m if he introduced a buyer who would purchase the property for no less than £6.5m.
Mr Barton introduced a prospective buyer, Western UK (Acton) Limited, to Foxpace, and sale documents were prepared on the basis of a purchase price of £6.55m. However, after it was discovered that the property fell within an area safeguarded for the construction of the HS2 rail link, the property was eventually sold to Western at a reduced purchase price of £6m.
Foxpace refused to pay Mr Barton anything for introducing Western on the basis that no fee was owed where the property was sold for less than £6.5m.
Judgment (majority)
The Supreme Court examined three potential ways in which Foxpace could be bound to pay a fee to Mr Barton, namely as a result of: (a) an express term of the contract (b) an implied term of the contract, or (c) the principle of unjust enrichment.
Following this examination, the 3:2 majority held that Mr Barton was not entitled to payment of £1.2m or any fee for the introduction.
Express term
This contract was an oral one, which made the High Court judge's task of divining the express contract terms much harder: he was not able to accept much of the evidence given by witnesses at the trial, and there was very little contemporaneous documentary evidence on which he could rely. Ultimately, however, the judge found that a unilateral contract had been agreed: the obligation on Foxpace to pay Mr Barton a fee of £1.2m was triggered on the sale of the property for at least £6.5m to a person whom Mr Barton had introduced. There was no express term dealing with remuneration in the context of a sale of the property for less than £6.5m.
Implied term
The question then arose as to whether a term could be implied into the contract, pursuant to which Mr Barton would be entitled to remuneration if the property sold for a sum less than £6.5m. The Supreme Court acknowledged that it might be necessary to imply into the agreement a term that Foxpace would not "play a dirty trick" by agreeing a reduced price with Western so as to avoid the liability to pay £1.2m to Mr Barton, and that this might meet the business efficacy test set out in Marks and Spencer Plc (simply, it is so obvious it goes without saying)[1]. However, the majority held that it would not be necessary to go one step further and also imply a term that Mr Barton would be entitled to a reasonable fee if the sale of the property went through for less than £6.5m for legitimate commercial reasons (here: the impact of HS2).
This was for broadly three reasons:
Such an implied term would go directly against the express terms of the contract,
The court could not say with any certainty what particular fee would have been payable to Mr Barton in the current circumstances, had the parties turned their mind to it, and
When the court implies a term to give a contract business efficacy, it must imply the least onerous term required to achieve that goal. Here, this goal was achieved by implying a term that Foxpace would not reduce the purchase price simply to deprive Barton of the fee.
The Supreme Court also rejected any suggestion that the term must be implied as a matter of law.
Unjust enrichment
When faced with a claim for unjust enrichment, the court must ask itself four questions: (a) has the defendant been enriched, (b) was the enrichment at the claimant's expense, (c) was the enrichment unjust, and (d) are there any defences available to the defendant?[2] The issue in this case was whether Foxpace's enrichment was unjust, unless it paid Mr Barton a reasonable fee for the introduction to Western.
Relying on largely the same logic as was used when assessing the implied term argument, the Supreme Court held that when parties stipulate in their contract the circumstances that must occur in order to impose a legal obligation on one party to pay another party, they by definition exclude any obligation to pay in the absence of those circumstances. The "silence" of the contract in this case therefore meant that no additional obligations of payment by Foxpace arose.
Dissenting judgment
Lord Leggatt and Lord Burrows both gave dissenting judgments in this case (which were more akin to the Court of Appeal ruling). Lord Leggatt thought the starting assumption of any commercial deal should be that a party is entitled to reasonable renumeration for the valuable services provided, unless the parties expressly agree otherwise. So a reverse of the starting position taken by the majority of finding that because nothing was expressly agreed it could not be implied.
Take-away
The obvious take-away for any contract draftsperson is this: do no rely on implied terms. As this case neatly demonstrated as it yo-yo'd its way up to the Supreme Court, while the law of implied terms may be relatively settled, the conclusions reached by applying this law to the facts are rarely obvious, with the potential for very different outcomes for the parties.
Lord Leggatt is undoubtably right that "life is too short to negotiate contract terms designed to cover every contingency that may occur". However, with critical terms like sums owed, it is definitely worth taking some time to reflect and draft appropriately.
Re Compound Photonics Group Ltd [2022]: express contractual duties to act in good faith construed narrowly
Facts
In this case, the Appellants were the majority shareholders and investors in the scientific research company Compound Photonics Group Ltd (the Investors). The Respondents were a group of minority shareholders and included two former directors of the company, Dr Sachs and Mr Faulkner. In 2013, the parties entered into a shareholders' agreement (the SHA) which required each shareholder to "at all times act in good faith in all dealings with the other Shareholders and with the Company". The SHA also contained provisions cementing the two directors' positions on the board of the company. However, the Investors grew frustrated with Dr Sachs' leadership of the company and, after some difficult wrangling, compelled Dr Sachs to step down and then voted to remove Mr Faulkner too.
The High Court initially found in Dr Sachs and Mr Faulkner's favour and considered that the SHA's duty of good faith was underpinned by a series of "minimum standards" (derived from the judgment in Unwin v Bond [2020]) which were summed up as needing to act with "fidelity to the bargain": the bargain being the directorial / shareholder balance of power as contained in the SHA. Similarly, it was held that this duty required the Investors to act "fairly and openly", as well as take the interests of the minority shareholders into account. Accordingly, the Investors had breached the contract by removing Dr Sachs and Mr Faulkner from the board. The Investors appealed, arguing that the duty to act in good faith had been construed far too widely.
Judgment
The Court of Appeal overturned the High Court's decision and found that the Investors had not acted in breach of the SHA's duty of good faith. Snowden LJ, who delivered the lead judgment, highlighted several important points from a contract law perspective:
An express duty of good faith must be interpreted according to its specific context

: apart from the basic requirement to act with honesty, Snowden LJ disagreed with the

Unwin

approach of shoehorning a set of universal minimum standards into an express duty of good faith (eg by requiring the Investors to act "fairly and openly").

"Fidelity to the bargain" misapplied: the High Court had erroneously inferred this specific principle within the SHA's duty of good faith by relying on American and Australian case law, none of which even had any factual relevance to the current case.
Duties of good faith do not cover every eventuality: Snowden LJ rejected the notion that a duty of good faith could be used as means of restrictively futureproofing the contractual relationship. Such an outcome would risk "eliminating flexibility and entrenching the original structure so that changes cannot be made at all".
Actual terms required: similar to the points above, the duty of good faith does not generate fresh contractual obligations / restrictions. That can only be achieved by substantive terms within the contract.
Breach of duty: as an aside, it was noted that a duty of good faith could be breached by conduct which technically falls short of outright dishonesty, but which could be regarded as "commercially unacceptable to reasonable and honest people".
Learning points
Duty to act in good faith not a contractual sticking plaster: this case demonstrates that, in English contract law, contractual duties to act in good faith are rather nebulous and may prove difficult to rely on in specific situations. Most importantly, it is unlikely that they can be used to sweepingly futureproof the contract and prevent changes, especially if those changes are foreseeable (such as a company changing directors).
Provide examples of the standards of good faith expected: if you are planning to include an express duty of good faith in a contract, it is recommended that you clearly set out those "minimum standards" required by the duty. These could include certain behaviour qualities, relationship management expectations, and / or codes of conduct.
Rely on express obligations / restrictions instead: when it comes to structuring the contractual relationship, and at risk of repeating this countless times, a better approach would be to clearly spell out the parties' respective obligations and restrictions (as opposed to only relying on a duty of good faith clause).
Commercially unacceptable behaviour: remember that whilst a duty of good faith will likely impose a "core duty of honesty", this duty may be breached by behaviour which is commercially unacceptable (but not outright dishonest).
Candey v Bosheh [2022]: Solicitors do not owe an implied duty of good faith to their clients
Background
In this case, a firm of solicitors was seeking to avoid the terms of its own conditional fee agreement by recovering costs against a former client, in reliance of an implied duty of good faith on the clients' part not to settle a claim on terms that were disadvantageous to the firm.
The firm had acted for the client under a CFA in a fraud claim against the client. The claim was settled on a "drop hands" basis (where each party "walks away" and bears its own costs), which meant that, under the express terms of the CFA, the firm could not recover the costs it had incurred.
Judgment
The firm brought proceedings against the client, seeking to recover £3m in legal fees, on the basis of fraudulent misrepresentation, deceit and breach of an implied duty of good faith.
The Court of Appeal dismissed the firm's appeal, holding that there was no reasonable prospect of showing that a requirement of good faith was implied into the retainer.
An implied term of good faith was "not so obvious that it went without saying" (restating the Marks & Spencer test referred to above) and the retainer and the CFA worked coherently without such a term. The firm had not put forward a convincing reason for implying good faith into the retainer and there was no authority that a client owed a solicitor a duty of good faith when retaining them. That conclusion was not impacted by the fact that the case concerned a CFA. The CFA dictated the solicitor's remuneration and did not change any duties as between solicitor and client.
Learning point
The Court of Appeal confirmed that there is no implied duty of good faith owed by clients to solicitors in respect of retainers. It described the notion that a client owes a solicitor a duty of good faith as a "startling concept."
It noted that if a duty of good faith was applicable at all, arguably it would arise the other way round and be owed by the solicitor to the client.
UCTA: very limited application in commercial contracts (Last Bus v Dawsongroup)
View case here.
Background
The claimant, Last Bus Limited, was an Irish premium coach operator.
The first defendant, Dawsongroup Bus and Coach Limited, was a UK-based company which provides hire purchase financing of coaches.
The second defendant, Evobus (UK) Limited, was a subsidiary of Daimler and imports and distributes Mercedes Benz coaches in the UK and Ireland.
The litigation concerned 30 Mercedes coaches supplied by EvoBus to Last Bus on hire purchase terms provided by Dawsongroup to Last Bus between 2014 and 2017. The aggregate acquisition cost for Last Bus was circa £7.5m.
Last Bus alleged that four of the buses supplied had suffered fires from defective exhaust cooling systems which caused damage and necessitated the imposition of more rigorous maintenance regimes. Last Bus claimed that the coaches were not of satisfactory quality, in breach of the statutory implied term of s.10(2) SG(IT)A 1973 and claimed damages of €10m.
Dawsongroup pleaded that their terms and conditions excluded this statutory implied term, and these exclusions were not so wide as to breach the requirement of reasonableness under s.11 of UCTA 1977.
Clause 5(b) said:
"The Company shall have no liability for selection, inspection or any warranty about the quality, fitness, specifications or description of the Vehicle and the Customer agrees that all such representations, conditions and warranties whether express or implied by law are excluded."
Judgment
Mr Justice Andrew Baker ruled that Clause 5(b), on its proper construction, excluded the statutory implied term. He gave short shrift to any suggestion that the phrase "implied by law" only referred to case law and not statute.
The Judge then considered whether the clause was "reasonable" under s.11 of UCTA. He noted that recent Court of Appeal cases demonstrated a marked reluctance to interfere in substantial commercial transactions entered into by parties of equal bargaining power, and saw no reason to depart from that approach here.
Last Bus was a significant commercial entity which was in a strong bargaining position and aware of the exclusion clause, having entered into hire purchase contracts with Dawson for over 20 years, all of which contained similar clauses. The parties were of equal bargaining power and knew that the exclusion clause formed part of the contract.
Learning point
This case demonstrates just how rarely UCTA will come to the aid of commercial entities entering into transactions with other commercial entities of equal bargaining power.
As with a number of the cases in this update, the primacy of contractual language is clear, and parties fail to read the key terms at their peril.
If you require further information about anything covered in this briefing, please contact Jane Randell, Ethan Ezra, Sufi Rahimi, Genna Morgan-McDermott or your usual contact at the firm on +44 (0)20 3375 7000.
This publication is a general summary of the law. It should not replace legal advice tailored to your specific circumstances.
© Farrer & Co LLP, April 2023
Footnotes:
[1] Marks and Spencer PLC v BNP Paribas Securities Services Trust Co (Jersey) Ltd, the leading case on implied terms – in which Lord Neuberger held that a term will be implied where it is "so obvious as to go without saying" or "necessary for business efficacy".
[2] Dargamo Holdings Ltd v Avonwick Holdings Ltd.