Increasing revenues for rights holders - Part 2: Maximising existing assets
Insight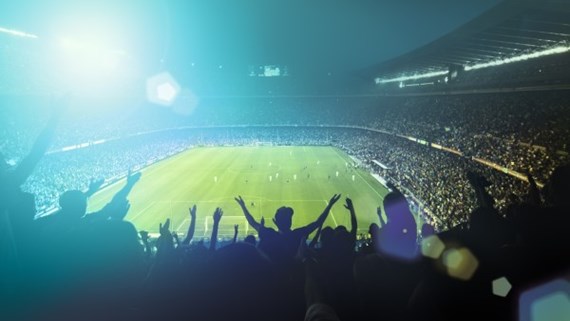 In facing down the challenges presented by new technologies and changing markets, rights holders must look at familiar assets in new and innovative ways.
In our first article in the increasing revenues series we considered the impact of digital disruption. However, not all innovation in business, including sports business, depends on the newest technology: a fresh look at existing assets can be just as important.
For national governing bodies, it might be revisiting rules and formats of the game itself; for clubs and venues, it might be attracting different crowds to grounds with new offerings outside the sport. For all rights holders, it is important to consider leveraging brand and reputation in ways that are sustainable, as well as innovative, if their value is to be protected.
Fast-paced new formats – and what they mean for revenues
As audiences expect their entertainment to fit around their own schedules, in evening slots or on their smartphones, sports are being remodelled to meet the shorter attention spans of the modern consumer. T20 cricket was the trailblazer at a time when domestic cricket was at a low ebb in terms of gates and sponsorship. Now, global leagues in almost every Test-playing nation are trying to ape the success of the Indian IPL, while the BCCI protects its market by contractually blocking its domestic megastars from foreign leagues.
As cricket moves towards an even shorter format in the form of The Hundred, every other sport – outside of football – wants their version. Golf is adding shorter match-play formats to the calendar, including timed holes, streamlined knockout tournaments and "Golf Sixes". 2018 saw the launch of the Power8 Sprint Series rowing competition. The FIA has just proposed awarding Formula 1 points for the fastest lap. Slowness is out, especially if it plays havoc with scheduling: Wimbledon 2019 will see final-set tie breaks, and football is going cold on the merits of extra time, with league cup games dropping it this season and other competitions expected to follow.
It takes a governing body to change the sporting rules, but new formats create new brands and franchises, disrupt the exclusivity of long-term rights deals, and create commercial space for sponsors, corporate partners and broadcast platforms.
It remains the case for any sport that missing out on television – or making the wrong deals – can put revenues and participation back a decade. But with Sky's digital TV monopoly broken up by BT and BeIN, and social media giants aspiring to be sports viewing platforms as well as fanbase hubs, the demand is there for content, paid or free-to-air, if rights holders can produce it.
A global marketplace for IP and merchandising
When overseas players first began to transform English leagues – football in the 1990s, rugby and T20 cricket more recently – the initial effect was to boost gates and TV revenues domestically, but over time it has substantially increased interest in that product abroad.
Strategic investment in overseas players can be offset by growth in the international fanbase. In Son Hueng-min, Spurs not only have an outstanding player but also a window to a loyal Korean market; meanwhile, Liverpool are the most-searched club in Egypt on the strength of Mo Salah. But whereas back in 2003 Real Madrid's purchase of David Beckham was recouped in shirts, now clubs can consider the ability to negotiate separate TV rights deals and offer exclusive subscriber content on the back of the signing – seen in the price Juventus payed for an ageing Cristiano Ronaldo.
But the most remarkable trend of the past decade has been the influx not of foreign talent but foreign investment: the current EPL sees 14 of 20 teams relying substantially on it, and this trend has now spread deep into the Championship. That sense of ownership has further fanned support for English glamour names in the Far East, Subcontinent and MENA – although talk of global franchising risks leaving the interests of local supporters behind.
What it means, in terms of monetising the name and history of a club or brand, is that more and more sponsorship and brand expansion strategies are approached globally from the outset. When the ECB created T20, it applied for UK trade marks: now it has pre-emptively applied to trademark The Hundred with designations in India, Australia, New Zealand, the US and Ireland to help grow and exploit the brand.
Even so the filing aspect is easier than building the market reputation: Gareth Bale may have headed to Real Madrid on the back of any number of EU trade mark applications, but it might have added more value to his brand to learn the local language. There are lessons in that, by analogy at least, for many other rights holders.
Alternative uses of property – stadia and beyond
Our recent article examined the pitfalls of stadium delay, but the risk of ambitious building projects must be weighed against the longer-term sustainability consequences of not investing for the future. Major stadium redevelopment, or relocation, is sufficiently infrequent in a club's life-cycle that a failure to build in flexibility and forward-looking facilities could impose a ceiling (and not the easily-retractable kind) on the club's revenues in the future. Whereas clubs who convert former Olympic facilities have other sports, in effect, imposed upon them, the new £850m Tottenham stadium has built in that opportunity by design in the form of a sliding NFL pitch (also suited to concerts).
Owners certainly cannot afford to sit on land and expect to rely on gate receipts alone. With conference spaces, hotels, restaurants and gym facilities that are open to public use beyond match-day, Chelsea set the standard in a manner that Spurs are now hoping to eclipse. As well as raising profile within sport – being part of bids for hosting internationals and big global events – a new stadium can transform the role of a sports club within its community, or as a commercial hub.
Adapting use of facilities is not limited to hyper modern stadiums: Chelsea's subterranean gig venue "Under the Bridge" is a rarity, but the Jockey Club has been using its 14 racecourses for concerts after races for years; Northants CC has mitigated some significant debt issues in 2018 by hosting concerts by Little Mix, Craig David and Rita Ora; and Henley hosts a music festival following its annual Regatta, using much of the same infrastructure.
Nor do the revenue potentials of innovative use of space stop with commercial offerings: Harlequins' development plans for The Stoop looked not simply at multi-sport and educational facilities, but also migrating into council depot land in order to free up more desirable residential locations to sell on. The lesson is that redevelopment should be seen not simply in terms of cost, but as a disruptive opportunity for maximising property and tapping new revenues.
Brand risks and benefits
The final point to bear in mind about any sustainable strategy to increase revenue is the soul and culture of your sport, brand or club.
This goes beyond tinkering with the format of the game, the function of the stadium, and clothing or equipment (although each of these can have serious short-term effects on relations with fans): it is also a question of where you want to position yourself in society on the issues of the day. Some, like athlete welfare, integrity, safeguarding and the environment, primarily go to reputation (noting that Team Sky have this week rebranded as Team Ineos, after a chemicals firm); but others also represent key commercial opportunities such as the growth of women's sports, and use of personal data (in-App, at stadia on match days, and all types of consumer analytics).
With sport a product of near-universal human appeal, a sporting brand is expected to hold a mirror to society. This means growing revenues in ways that maintain its integrity and reputation for generations to come, and these are topics we will look at in future articles in this series.
If you require further information about anything covered in this briefing note, please contact Owen O'Rorke, or your usual contact at the firm on +44 (0)20 3375 7000.
This publication is a general summary of the law. It should not replace legal advice tailored to your specific circumstances.
© Farrer & Co LLP, March 2019