Inn the Field of Play - October 2018 The pressure on elite athletes drives the need for advancing mental health care
Insight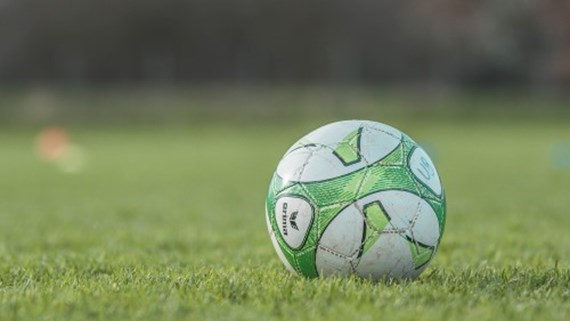 Tried to impose himself on the game and made an exquisite first-half pass. However, might have done more to track Iniesta for the opening goal and was squeezed well by the Barca midfield. 5
The above extract, taken from The Daily Telegraph's post-match player ratings for the 2009 Champions League Final, doesn't appear significant; a player had an average-to-poor game and might have done better to prevent the first goal. However, for Michael Carrick - the subject of the comment - it highlights the trigger for a two year bout of depression.
After almost 10 years, Manchester United coach and former player Carrick has spoken about the impact the Champions League final defeat to Barcelona. In doing so, he has highlighted both the progress that has been made in sport on matters of mental health and the ongoing impact that mental illness can have on sporting careers.
"Depression over a game sounds extreme"
In an interview with The Guardian last week ahead of releasing his autobiography, Carrick reported feeling in a "genuinely very dark place" and compared his feelings after the defeat in Rome to grieving. Carrick is one of a number of high-profile athletes to open up about their battles with mental illness. In June this year, Spurs and England full back Danny Rose spoke about his diagnosis of depression following a particularly traumatic time in his life, including a serious knee injury and the death of a close family member. Five times gold medal winning swimmer Ian Thorpe has spoken about his battles with mental health issues, while Marcus Trescothick has spoken openly about how mental health issues cut short his England test career.
It is no surprise that there are elite sportspeople battling with mental illness. Approximately 1 in 4 people in the UK will experience a mental health problem each year and research into Swiss professional footballers reported that the prevalence of depression is approximately the same as the general population.
Michael Carrick's story makes for a particularly sad read. He didn't feel confident to explain how he was feeling to his manager, Sir Alex Ferguson, a man who he describes as a father figure. Nor did he feel he could report his health concerns to the England football team when he was called up to the World Cup squad in South Africa in 2010 despite desperately not wanting to go.
"Football's not interested"
At least Carrick's story has a happy ending. It appears that Carrick recovered from his illness. He went on to participate in two more Premier League winning teams and remained at the club until his retirement this year, whereupon he has taken a coaching position.
There are, however, less optimistic stories of footballers suffering from mental health illnesses, ones which highlight both missed opportunities and potential risks for clubs. Earlier this year Bojan Krkic, a player who was once dubbed the "new Messi" and who scored 900 goals for Barcelona's youth teams, revealed his struggles with anxiety when he broke into the first team as a 17 year old. Krkic suffered an anxiety attack before what was supposed to be his international debut for Spain and he recalls that, because of his anxiety, he declined to join the Spain squad at the 2008 European Championship. He says that his club and the Spanish Football Federation knew of his illness but somebody briefed the media that he refused the call up and he said to the Barca TV station that he needed a holiday.
There are of course the desperately sad stories of Gary Speed and Robert Enke – high-profile footballers who took their own lives after secret struggles with mental health issues.
Opportunities and risks
Sports clubs and associations should care deeply about their athletes' mental health. From a positive perspective, proactively supporting athletes' mental health can maximise their performance. Mental health is just another part of an athlete's performance arsenal and sport has progressed a great deal in seeing the benefits in concentrating on these aspects of performance conditioning, as my colleague Katie Lancaster highlighted in relation to the England football team during this year's World Cup.
There are, however, risk-based reasons why sports clubs and associations should take it seriously. For sports clubs like professional football clubs, athletes represent an investment; ensuring they are in the best possible health (physical and mental) is essential to getting the best performance. A mental health illness can also qualify as a disability under the Equality Act 2010, which can then lead to liability for employers and sports service providers (such as governing bodies) for discrimination or failure to make reasonable adjustments. For example, football clubs spend large amounts of money getting the world's best specialists to treat their players for physical injuries. Not doing so for mental illnesses might constitute discrimination. As last week's World Mental Health Day demonstrates, awareness of the mental health issues faced by people in their every day lives is increasing. It is vitally important that this trend continues in professional sport, an arena where high pressure, high stress situations are commonplace.
This publication is a general summary of the law. It should not replace legal advice tailored to your specific circumstances.
© Farrer & Co LLP, October 2018