Interview with the founder of ISO Luxury, Julia Carrick OBE
Insight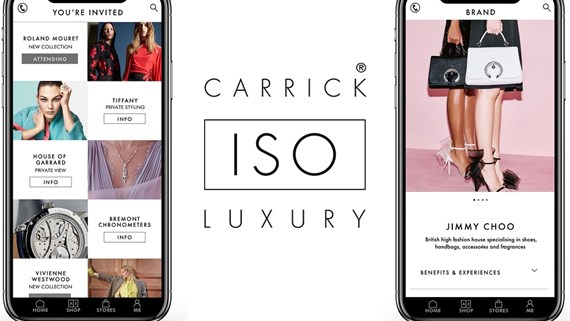 The world is a very different place since the last time Oliver sat down to interview Julia Carrick OBE back in November 2017. Since that time, Julia has launched her luxury concierge app, ISO Luxury, and the world is facing one of the most novel crises in recent history. Oliver recently spoke to Julia again to discuss how ISO Luxury has been helping luxury brands and its members in response to the recent pandemic and what changes the luxury sector will have to face in the foreseeable future.
1. How did you respond to the pandemic at ISO Luxury?


Many brands are taking a step back to re-evaluate and adjust their plans and strategies to match the consumers' current needs. They are finding new ways of reconnecting with their audience, as the focus shifts from the high-streets and stores to a safer way to shop online.
With limited physical presence and as countries begin implementing precautionary lockdown measures, brands find themselves in need to innovate and create ways to broadcast and communicate with their customers. The crisis has forced businesses to restructure their production process and overseas strategies, as international travel has come to a halt and will be limited going forward.

At ISO Luxury, this has given us the chance to adapt our approach to business. As a lifestyle hub that has the stores in one place and the digital connection point between stores and shoppers we have worked to enhance our app with a new and improved customer journey which includes an online initiative; this is set to launch mid-July. Our initial business model focused on connecting ultrahigh -net-worth individuals to luxury brands by driving traffic into their flagship stores. However, due to the lockdown this has not been possible. ISO Luxury believes in the power of the in-store experience – the personal touch, but we recognised that we needed to find a collective way to connect our stores with the end user, both in person and digitally. By offering virtual shopping tours, VR experiences, events and workshops, we can make store visits attractive to a luxury spender. In preparation for this new venture we are fully concentrated on membership drive, targeted social media campaigns and global expansion.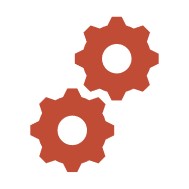 2. What creative and innovative ways have you seen some brands adopt to help them navigate the "now" before a form of normality returns?


Despite its negative impact on the industry, luxury brands have had to look for innovative ways to interact with their consumers. Virtual Reality (VR) and Augmented Reality (AR) have been used by many, allowing customers to digitally engage with the business without having to compromise their health and safety.
Fashion brand Roland Mouret introduced a series of interactive videos titled "Quarantine with Roland Mouret", giving followers an insight into the team members behind the brand's success and offering fabric draping tutorials.
ISO Luxury brands 67 Pall Mall and Gusbourne offered virtual wine tastings and Emmy London gave followers the chance to learn how to sketch #sketchingwithEmmy and create their own designs through their weekly online Instagram series.
Jimmy Choo launched #choosketch virtual competition, that allowed consumers to design the ultimate fantasy shoe and post their creations online. The top five sketches will be featured in a capsule collection and the proceeds will be donated to charity.
Menswear British brand Dunhill introduced its IGTV "Dunhill Community: Live" series on Instagram that focuses on conversations with creative director Mark Weston and other members of the industry. The series gives Dunhill's followers a glimpse into the heritage and history of the brand.
French luxury brand Christian Dior launched its virtual reality store at its 52 Avenue des Champs-Elysées location in Paris. The virtual experience offers consumers a chance to navigate the Dior boutique and discover the products it has to offer. As social media was a great option for many brands, others have remained loyal to the brick-and-mortar concept. London's most reputable names, Henry Poole & Co. and Pickett offered video appointments in-store for their customers, walking them through their current collections and upholding the "luxury store experience".
3. There has been much of talk of the "new normal". What changes do you see in the luxury industry as being permanent?


The current global health crisis has definitely redefined how businesses operate. From now on, brands have to implement new strategies to ensure that in the case of a future world crisis, they will still be able to function as normal.
We have noticed that even though physical stores and experiences play a role in the success of a brand, it is now essential that companies improve their online presence and digital platforms. These developments are here to stay. We at ISO Luxury, have increased our online presence by frequently engaging with social media audiences, interacting with our followers, and updating our app. These advancements will allow us to continue offering our personal shopping and concierge services to our members.
The COVID-19 outbreak forced us to take on a new lifestyle, with the necessary health and safety precautions, hence luxury brands have started to place emphasis on private appointments, and this will continue into store re-openings. Hirsh jewellers have launched their electric Hirsh taxi to transport customers to and from the store and have offered private outdoor appointments.
Similarly, Tom Davies Eyewear are providing one-to-one consultations in their shop to reduce the quantity of customers in their store at a given time. The primary aim of one-to-one services is for health and safety precautions and to minimize the risk of the virus spreading, ensuring safe shopping environments. However, I see this concept as the future of the industry.
High-profile consumers, such as ISO members, want "money can't buy experiences" which involves an aspect of personal touches and approaches to luxury customer service in-store. Appointments will allow for tailored and personalised luxury experiences through the lens of the brand to communicate their craftsmanship, design inspirations as well as the roots to their heritage to establish long-term customer loyalty.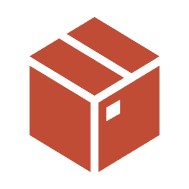 4. How have brands responded to the difficulty in being able source high quality materials and could this be a long-term effect on how brands produce their goods?


It is impossible to ignore the challenges high-end luxury brands have faced over the past few months with their sourcing and procurement strategies. This crisis is highlighting the issues brands have with their current supply chains and the affect it has on both supply and demand. With travel restrictions and slow global sourcing, brands have been forced to either slow down their production of luxury goods and services or look at national and regional businesses to partner with.
Businesses are looking for new procurement measures to put in place in order to navigate this pandemic. One of the top strategies is having access to open data. This can help brands predict, monitor, and effectively manage their supply chains.
Open data also calls for supplier research tools that helps brands find new suppliers when their usual ones are unavailable. This allows industries to grow without wasting any time. These measures should be taken more seriously and implemented for the long-term sustainable success of brands.
This pandemic has definitely changed the business model and if anything, has taught us that business and industries need to be more transparent about their activities. Also that the world's supply chains are perhaps unnecessarily elongated and that it is vital to support local businesses and communities. ISO Luxury was born out of my passion to support local Heritage British brands and this will continue to be my main area of focus after COVID-19, as a result, I think in the long-term brands will be encouraged to perform the majority of their operations in their home country. Obviously as a business we are trying to expand internationally and for many global brands it is fundamental they have great supply chains in order to maintain consistent quality, craftmanship and customer loyalty.
The "Made in Britain" is commemorated as a sign of quality and excellence, many ISO brands design, source, produce and sell their products in the UK. The symbol of quality is highly sought after for international clientele as this demonstrates a level of luxury they would not otherwise access in their own countries. Authenticity, heritage, customer service, and a strong brand mission are what makes a brand appealing to an audience.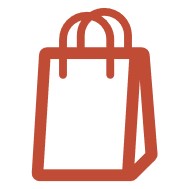 5. An important driver of the luxury economy has also come to a halt, with shoppers not being able to travel outside of their home country. Even with restrictions lifting over time, how do you anticipate luxury brands responding to the loss of income from the lack of tourism?


The industry as a whole has taken a hit due to global lockdown measures, even the major luxury players have suffered. Tiffany & Co. reported a 45 per cent decrease in their sales for the first quarter, however Mulberry and Burberry have seen a significant increase in digital sales worldwide. The fall in tourism will evidently have an impact on the luxury industry's income. London, one of the world's most renowned luxury shopping hubs, will take a hit. After the 2008 recession, the value of the industry fell dramatically; however, it bounced back. The main difference now is store closures, although digital purchasing is stronger and more popular than ever – which the luxury industry hadn't taken to until 12 years ago.
Over the past few weeks, it has become apparent that the re-opening of stores across the world, has seen an influx of customers to the high streets and luxury shops. Hence, ISO Luxury is striving to partner with stores across the world such as Dubai, Doha, Milan and Paris to connect ultra-high net worths with in-store shopping in these locations. By branching out to these destinations on the ISO Luxury App – this creates the opportunity for members and luxury shoppers to purchase products in their home countries. Gradual re-opening of stores is paramount, Jimmy Choo, and Michael Kors have adopted a strategic approach and looked at each region individually. The latest figures demonstrate that their sales are half of this time last year. However, their digital selling has seen a surge of customers. Therefore, it is vital to ask - how can brands attract customers back to their stores?
Since COVID-19 the attention has shifted even further away from high street stores to online, therefore brands need to think of innovative ideas to create a community and a relationship with their audiences. The human touch and sense of belonging are tricky to replicate in the digital space; hence I believe that traditional luxury shopping will be reverted back to very quickly.
This is where ISO Luxury helps brands to drive traffic into flagship stores - from Mid-July we will be offering online purchasing. However, our pivotal focus remains with the in-store connection.
6. What are ISO Luxury's plans for the future and how are you going to help brands offer their best luxury shopping experiences upon re-opening?


Our immediate future will embrace our App changes. The update has intangible benefits for both ISO Members and Brands. Our ultra-high net worth individuals will be able to make purchases online via the App, have access to a wider range of sought-after goods, and will have the choice to take advantage of the ever-growing array of British and International Brands.
As we partner with more brands, we aim to reach out and obtain more members who will have access to these extraordinary benefits. Our social media approach has opted for a younger style of communication to attract millennials and Gen Z to the luxury world.
As for luxury in-store experiences, I am often asked how do we create and present this to customers?
The answer is simple - through "the theatre of shopping". This is an art in which brands create a sensation of quality, community, involvement and present the rich heritage of your brand. We will support the brands in their live theatre via the ISO Luxury App which truly combines the use of modern technology and traditional shopping.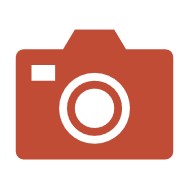 7. It has been said that the traditional and extravagant fashion shows as we know them are over. Are virtual options being explored to allow designers to showcase their latest work? What do you see as the future for such events?


It is heartbreaking that so many fabulous SS20 fashions shows have had to be cancelled as a result of the quarantine measures and social distancing. We were lucky to hold our exclusive launch to ISO members in collaboration with Roland Mouret in February and we can't wait to be able to host more events like this in the future. As a member, one of the great benefits is the invitations to events across the globe, brands can personally invite members to private events, dinners, fashion shows, pre-seasons views and much more.
Many brands are holding off on major events until at least September when the virus is at a minimum threat. Men's London Fashion Week in mid-June was 100 per cent digitalised giving consumers access to new collections, webinars and interviews with the designers, with similar approaches planned for Paris and Milan. For example, Hermes plans to live stream their spring 2021 collection and Gucci has opted for a similar digital approach on the final day for Milan Fashion Week. The key difference is that the shows will be aimed at B2C audiences rather than solely fashion editors and business buyers.
The matter of fact, virtual fashion shows do not create the same excitement, impact, and build-up by comparison. Perhaps augmented reality could be a player in the future to replace video and photo platforms such as YouTube and Instagram. However, I strongly believe that catwalks display the true essence of the designers' collections and therefore will make a swift return to normality as regulations allow.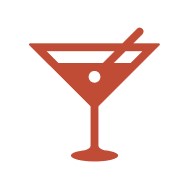 8. The hospitality industry has been particularly hard hit during this crisis. How do you think this area of the luxury sector will survive?


The luxury hospitality brands have been hit hard by the crisis with hotels and restaurants being forced to close their doors. Further to this, with the introduction of mandatory quarantine for travellers it is likely the number of guests will remain low for the coming months. The Prime Minister's announcement to allow the opening of these premises on the 4th of July and ease restrictions is a much welcomed life line.
Hotels and travel brands have not shown signs of defeat due to their closures, in fact they have sought hard to remain active and share the message to their customers and the public in the press and on social media. Head chefs from private dining club Mosimann's shared recipes to cook at home with their members. Whereas London's finest hotels such as The Athenaeum have been showing "behind the scenes" action. Similarly, bars have been innovative by offering virtual wine tastings which have soared from one to three events daily all hosted by London's highly qualified sommeliers.
The fact that so many hospitality brands have put in the effort to stay in touch and connect with their customers will have great benefits when life starts to return to normal. Customers are well-informed and engaging with these big names, hence I anticipate the luxury hospitality to see a resurgence in the coming months. No doubt many will most likely continue virtual events as this has displayed great sources of innovativeness.
9. What buying behaviour have you seen change and what trends have arisen during the pandemic? Have brands taken these into account in their marketing and range of products on offer?


Evidently the pandemic has seen a concentration towards online purchasing which has taken the focus away from the high street even more. Over the past few years, millennials have become the biggest spenders on luxury goods, and this has become apparent during the store closures with many turning to the digital stores to invest in their next luxury item. As luxury brands aim to establish long-term relationships, it is fundamental that their interactions commence now to ensure brand loyalty and continuity of the brands' legacy.
Many brands appeared to have continued to sell and promote their Summer 2020 collections. Some have responded quickly and adapted their approach, marketing and product offering as a result of consumer trends by producing designer facemasks, such as Sassi Holdford, the wedding dress designer. Beauty brands have placed emphasis on sought-after goods for current times for example hand wash from Czech&Speake.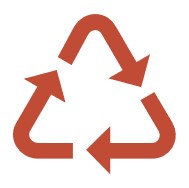 10. With the pandemic affecting the world financially, second-hand luxury markets are on the rise. Do you think this trend could have a substantial impact on the luxury sector once the crisis has passed?


The second-hand luxury market has been growing steadily in the last years and represents a $24 billion market value today. The demand and interest in online resellers of luxury goods has soared with many people attracted towards second-hand items. Younger generations are big supporters: they want to be a part of the luxury world and for many this is both a value-driven and sustainable way to do so. I believe that the success of second-hand luxury has risen through the accessibility to limited edition and vintage products or capsule collections that can only be found at second-hand markets in a nearly new state. Such luxury has a high value and by analysing the luxury consumer we know that a certain prestige is added to the owner of a very rare product. The craftsmanship and the quality of luxury good makes them the perfect items to be sold as pre-loved or "in pristine condition". Luxury goods are timeless pieces that perform well both new and old.
It is important that brands recognise this trend and opportunity since most of them have been reluctant to enter this specific, encountering the fear of cannibalising their brands and sales of new seasonal products. The biggest fear luxury brands encounter is to disturb the exclusivity of their goods.
High net worth individuals will continue to view uber luxury brands such as Hermes, Patek Philippe and Rolex as investment opportunities rather than simply buying a second hand item. The right product, be it a luxury watch or a handbag purchased at the right time, at the right price very often can appreciate in value by around 20-40 per cent in a relatively short period. Here at ISO Luxury, thanks to our unique industry relationships we have access to, and are able to source, exclusive items and jump long waiting lists. We will carry on showcasing even more rare items to our affluential audience once the new App is released.
After this economic crisis that was also harsh on our beloved luxury brands, it is important to set clear footsteps and standards as players in this timeless industry. Luxury brands need to recognize that they have to consider a products lifecycle beyond the sale and by doing so they will be able to set clear footsteps and be sustainable icons. Especially for luxury goods, the second-hand market represents a great opportunity, to set long-term sustainable goals and a different approach to design and craftsmanship.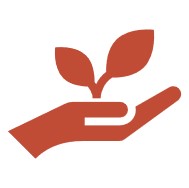 11. Do you think that the pandemic could have a long-lasting effect on the luxury sector becoming more sustainable?


As life returns to normal, the current circumstances have provided a rare opportunity for a fresh start to sustainability for the luxury goods industry. Many are currently environmentally aware and consider best practices in their designing, production method and even with their store concepts. Luxury brands will need to be more transparent as a result in their future communications.
Luxury brands are the driving forces across all industries, in particular fashion, and their footsteps are closely replicated by high-street brands: if good practice is set by luxury, the world will quickly follow. Some brands have already played very well with sustainable ideas and had some remarkable success, as for example ISO brand icons such as Vivienne Westwood or Stella McCartney.
Future consumers of luxury are the younger generations; millennials and Generation Z, who are the leading voices when it comes to sustainability and appreciate the need for change, they demand to know the product's origin and production processes. Moving forward, the luxury industry will need to be more transparent regarding their sustainability practices in order to entice and attract these customers. This will create a circle of trust and a common mindset between consumers and brands.
If you require further information about anything covered in this interview, please contact Oliver Lock, or your usual contact at the firm on +44 (0)20 3375 7000.
This publication is a general summary of the law. It should not replace legal advice tailored to your specific circumstances.
© Farrer & Co LLP, June 2020