De-banking: a hidden menace
Insight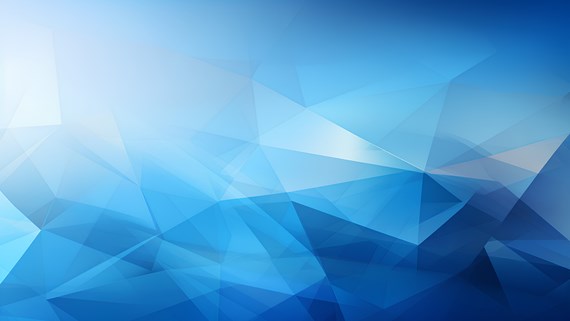 Not for the first time, Nigel Farage made the headlines, albeit this time because he chose to announce he had been "de-banked" by the private bank, Coutts, part of the NatWest banking group. The term "de-banking" refers to the act of a bank or financial institution unilaterally severing its commercial relationship with a customer without prior warning. Internally, banks refer to this decision as "de-risking".
What the Farage saga highlighted in particular was a move by banks to de-bank individuals, typically but not always, high-net-worth individuals (HNWIs) affiliated with political, social, and personal views which a bank considers unacceptable. At a time when it is practically impossible to operate without access to a bank account, being de-banked has very serious consequences and acts as an extreme penalty without in reality any process, fair or not, to effectively challenge the decision.
The rise of compliance
Banks have long had the ability to close customer accounts. This includes where there are reasonable grounds to suspect fraudulent activities, money laundering, or terrorist financing among other illegal activities. Banks will also close accounts where they have been given false information or if their staff have been abused. So far, all understandable.
However, in the late 2010s, banks developed the practice of conducting routine due diligence searches on HNWI customers using basic online searches, database providers and external investigators to manage its own reputational risk. Typically, buried in the terms and conditions, was a clause (now seemingly removed from most, if not all, UK retail bank agreements) which provided that the bank could close an account if continuing the facility could cause reputational harm to the bank and, furthermore, that the bank did not need to provide any reason for its decision.
While there are a limited number of occasions where a bank is legally required not to inform a customer of the reasons for it de-risking, not providing reasons has become standard practice, irrespective of whether the bank is under legal obligation not to give an explanation.
In recent years, the reputation clause has been removed. Yet, the practice of conducting due diligence searches and de-banking customers without explanation or challenge continues. Banks now rely on a number of contractual bases to close accounts which include where the customer may put the bank in a position where it might break the law, regulation, code or other duty or if keeping the account would expose the bank to action or censure from any government, regulator or law enforcement agency. This is sufficiently loose and wide ranging to give banks, in practice, a wide discretion, especially when they refuse to give their reasoning.
Misinformation
The problem for customers is that bank due diligence is often flawed. It relies upon what they read on the internet and what is contained in database reports to be accurate, complete and up-to-date. Frequently it is not. In our now long years of practical experience, banks do not make allowances in respect of what they read, in part because they do not have the knowledge to do so.
The databases are problematic because they operate by scraping publicly available online sources and then use that information to collate their reports. We have previously written about what action you can take if you find yourself on such a database.
Reputation, the invisible asset
De-banking has severe implications for HNWIs and organisations alike. It makes routine activities like paying bills, transferring funds, or receiving salaries challenging. Further, it thwarts everyday business operations and hinders international trade.
While the debate continues, the immediate fallout drives home a critical lesson - the invisible, often disregarded, asset of financial reputation. For HNWIs, potential ramifications include reduced access to competitive financial products, reluctance from investors, and scrutiny from regulators and tax authorities. Farage's predicament lends credence to the argument that preserving one's financial reputation is as integral to wealth as the management of tangible assets.
Personal wealth and professional reputation are inextricably linked. Failures in ethical, transparent financial management, intentionally or inadvertently, can result in a catastrophic loss of personal and professional esteem. Perceived financial improprieties can spiral a highly regarded individual into a whirlwind of questions and declining public opinion.
Resources for the de-banked
Navigating being de-banked is daunting. However, there are measures that individuals and organisations can take to address a de-banking decision or mitigate its fallout.
Legal recourse
Although a bank's decision may be challenged for being a breach of contract or discriminatory such as if the account was closed because of an individual's political views, the reality is that it is very unlikely in practice that direct legal action against a bank will be successful. What is more, the banks will typically not accept an account has been closed incorrectly and be reluctant to give any information as to why the account was closed, even if the terms suggest otherwise. In any event, it will require substantial financial and legal resource, as well as time to take on a bank, when the more productive option is most likely to work hard to identify a new banking option.
Financial Ombudsman
Customers who feel they have had their accounts closed unfairly have the right to lodge a complaint with the Financial Ombudsman. The Ombudsman offers dispute resolution services, often resulting in negotiations, mediation and possibly a reversal of the de-banking decision. However, there are major questions over the effectiveness and time to resolve the issue via this route.
Specialist providers
Certain financial institutions specialise in serving HNWIs and PEPs, focusing on understanding their unique needs and offering specialised services. This may make it less likely an adverse decision will be made.
Alternative banking services
Individuals and organisations can also tap into the expanding market of fintech. Online banks, payment services, and cryptocurrency platforms have less stringent requirements and might provide a needed lifeline for de-banked individuals or organisations.
Removing the underlying problem
As much as is possible, it is sensible to remove the issue that caused the bank to make its decision. This will require understanding what the problem is (which sometimes is obvious), before looking to remove or ameliorate the issue, whether online and / or with database providers. There are a number of legal and non-legal routes to achieving this and it may be necessary to work with different specialists such as investigators, communications and search engine optimisation to improve the individual's profile.
Comfort letters
We are often requested to provide explanations to financial institutions detailing why what they may read about a client should be disbelieved or discounted. This is often an important step when requesting to open a new account, but it will require a level of work before we can satisfy ourselves that we can legitimately issue such a letter.
Prevention, maintenance, and strengthening financial reputation
So, how can HNWIs insulate themselves against a similar fate? The answer comes in three interconnected steps:
Prevention clearly requires avoiding a problem arising in the first place which can then lead to banks deciding to de-risk. That is easier said than done on occasion. However, if an issue arises, it is critical to limit the scope of the narrative, and therefore its impact. As relevant, it can involve making good and reputational based decisions around such matters as tax avoidance schemes, offshore holdings, and knowing business partners and associates. Prevention also starts with transparency. This forms the bedrock of financial reputation and requires sound record-keeping, dutiful reporting, and a willingness to have activities scrutinised. It implies working with reputable financial institutions, advisors, and investments that withstand regulatory examination.
Maintenance requires consistent adherence to ethical practices and a strong commitment to financial legality. HNWIs, given their financial footprint, and knowing the additional level of scrutiny they face should continue to ensure decisions are made which will withstand exposure; periodically review their online profile to anticipate issues; actively manage issues as much as possible (much can be done); and proactively promote an authentic online profile which accurately reflects the individual and their interests.
Strengthening a financial reputation goes beyond avoiding scandal. It calls for active engagement in activities that generate positive visibility. Ethical investing, philanthropy, and thought leadership in financial responsibility can position HNWIs as standard-bearers in the realm of financial propriety. Proactive measures such as these can act as insurance against a wave of negativity that might otherwise damage a client's reputation, although it is nonetheless necessary to avoid a charge of hypocrisy.

Looking ahead
The de-banking trend in recent years serves as a sobering reminder of the delicate dance between wealth and reputation. For HNWIs, the preservation, maintenance, and strengthening of their financial reputation creates the fulcrum upon which their financial future is likely to pivot.
We await to see what new regulation the Government puts in place, although a change in government may also impact whether such regulation comes forward and, if so, in what form. However, numerous individuals will continue to face the challenge of being de-banked, but those that anticipate this risk will be best placed to avoid it in the first place, but also be more able to respond should they suffer such a fate.
This publication is a general summary of the law. It should not replace legal advice tailored to your specific circumstances.
© Farrer & Co LLP, October 2023