Interview with Rob Symington, Symington Family Estates
Insight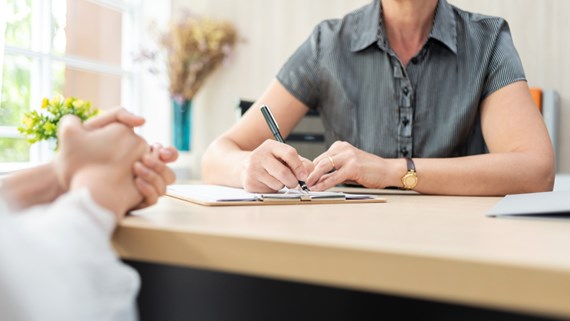 Whilst on holiday in Porto in April this year, I was lucky enough to find myself sitting on the veranda of Graham's Port Lodge, taking in the views, eating delicious food and, of course, sipping on port. Graham's is one of four port lodges owned by Symington Family Estates, which is one of the world's leading producers of premium port, the leading vineyard owner in the Douro Valley in Portugal, and one of the top Portuguese wine producers.

With its origins dating back to 1882, and currently managed by members of the fourth and fifth generation of the family business, Symington Family Estates continues to expand and to go from strength to strength, most recently in 2017 acquiring an estate in the Alto Alentejo region of Portugal with potential for producing fine wines. Yet, despite its expansion and significant success, it was clear to me during a tour of Graham's Port Lodge, that the family's roots, history and ethos remains at the very heart of what they do. Indeed, our local guide told us that this was what she found to be the best thing about working for Graham's and the Symington family.

Following my visit to Graham's, I contacted Rob Symington, an Associate Director of Symington Family Estates, to ask him about what it is like to be part of the fifth generation of a family business, how they successfully maintain the "family feel" in a large and expanding business, and the looming challenges that Brexit poses for the business.
1. What is your role in the family business and when did you first join? What was your career path to getting into the business?
I'm a member of the fifth generation of Symingtons to work in our family business. I'm an Associate Director with responsibility for Sustainability and Communication, as well as being a member of our Commercial Strategy group. I began my career in consulting at Ernst & Young in London, before co-founding a business called Escape the City that helps people make bold career changes in the pursuit of more fulfilling work.

2. How many members of the family are actively involved in the management of business at the moment?

There are currently 10 of us working in the business, four members of the four generation and six members of the fifth.

3. Are there different generations of the family involved in the business at the moment, and if so, how is the process of handover from one generation to the next handled?

Those of us in the younger generation work alongside our parents wherever possible, gaining valuable knowledge and experience in different areas. We are all required to gain professional experience away from the business. Interested family members can apply for jobs in the company and, if successful, join into positions at their appropriate level of experience and skill, progressing through the ranks based on performance. The business is currently run by a Board of Directors consisting of family and non-family members, which is a very effective combination that we will no doubt continue in future.

4. Symington Family Estates owns four historic port houses (Graham's, Cockburn's, Dow's and Warre's). Is there a desire to keep the "family feel" present in all of these brands. If so, how is that achieved?

Our family have been owners of Warre's since 1905, Dow's since 1912, Graham's since 1970 and Cockburn's since 2011. Each of these historic companies has their own individual vineyards, wineries and lodges. Successive generations of our family have grown up spending time at the Quintas owned by the different port houses, getting to know the identity and vineyards of each one. As a result, we are all very familiar with the personality of each of the brands, as well as the style of wines produced from the distinctive properties. We are a family business that has the good fortune to run what used to be four distinct family businesses, and it is natural to us to maintain and respect the individuality of each of them even though we are now the common denominator.

5. With the expansion of the business, has there been a concerted effort to formalise processes (for example HR policy, board meetings, shareholder agreements, and internal communications), or are significant decisions still discussed and agreed between the family "around the kitchen table"? Have there been any particular challenges with formalising business protocol and practices?

We are beyond the size where it would be possible (or sensible!) for decisions to be agreed around the kitchen table. We operate professional systems and processes in all areas and the fifth generation are, as far as possible, treated like other employees (although there are always additional requests for family representation at events, to meet customers, speak to journalists, etc). The fourth generation created a Family Constitution which formalised many of the practices that had previously been "unwritten rules". There is a biannual Family Council where all family members (including non-working family shareholders) meet to discuss results and overall strategy. We are fortunate that the family unity is strong, with a clear set of shared values.

6. For such a historic family business dating back to the 1800s, you seem to have an impressively active and modern approach to using social media! How has social media impacted on your sales and growth in recent years, and have you got any tips for how best to use it to the advantage of the business?

The one thing you learn after being around for 137 years is that you won't survive unless you are constantly evolving, adapting and pioneering new ways of doing things. For a port and wine company that primarily sells to retailers and the on-trade, social media is a fantastic way of communicating directly with our end consumers. Social media is a difficult thing to get right (and we live in an increasingly noisy world), nevertheless, our approach is to be as human as possible and tell interesting stories. People are cynical about brands so we try to show the real people behind the labels.

7. From your perspective, what do you feel is the most important thing to be able to pass on to the next generation of the Symington family business owners?

Aside from being dedicated to producing wines and ports of extreme quality that will stand the test of time, our family has a very strong sense of doing what's right for the local community and the natural environment where we farm our vineyards and conduct our activity. These values are what have guided us so far and, I believe, are one of the reasons that the Symington name has such a positive reputation in the world of wine. It is clear that the next generation are facing an uncertain future both politically and environmentally and I hope they continue the family tradition of prioritising the well-being of the regions where we live and work, as the best way to deal with the challenges we face is with a spirit of togetherness and mutual cooperation.

8. What is your favourite thing about working in your family business?

I enjoy being a part of something that matters, something bigger than me. I am motivated by the idea of using my position in the family business to ensure that we do our bit in addressing the big challenges of our time, in particular the climate crisis and the big environmental challenges we all face. With the support of the family and the resources of our business, I am able to achieve more than I would as an individual.

9. With the Symington port houses based in Portugal, what challenges have there been for the business to consider in relation to Brexit and the impact that it may have?

We have contingency plans in place for a no-deal Brexit and have been working with our importers in the UK to ensure they have sufficient stock to deal with any disruptions. We hope that good sense will prevail in any future trading relationship between Portugal and the UK, so that we and the many other Portuguese companies who do business with customers in the UK can continue operating unimpeded.
If you require further information about anything covered in this briefing, please contact Elizabeth Sainsbury, or your usual contact at the firm on +44 (0)20 3375 7000.
This publication is a general summary of the law. It should not replace legal advice tailored to your specific circumstances.
© Farrer & Co LLP, June 2019