Investing in Female Entrepreneurs
Insight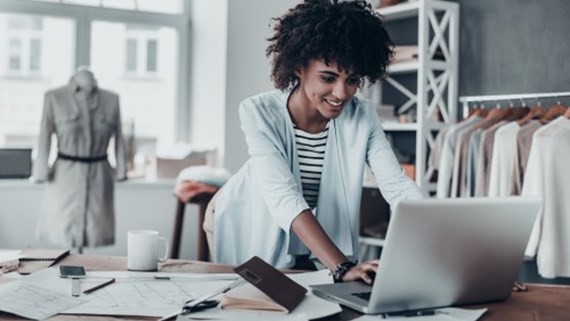 Women entrepreneurs still face barriers, but times are changing. We look at the emerging landscape.
Current statistics which look at female entrepreneurs are not flattering. According to The Alison Rose Review of Female Entrepreneurship, commissioned by the Treasury and published earlier this, only one in three entrepreneurs is female. Fewer UK women choose to become entrepreneurs than in best practice peer countries.
As Alison Rose, Deputy CEO, NatWest Holdings and CEO, Commercial & Private Banking, and author of the review said: "…the disparity that exists between female and male entrepreneurs is unacceptable and holding the UK back. The unrealised potential for the UK economy is enormous." The review cited research carried out by McKinsey & Co, which showed that companies with the greatest gender diversity on their executive teams are 21% more likely to outperform peers on profitability and 27% more likely to create superior value. Rose put a persuasive case to the effect that up to £250bn of new value could be added to the UK economy if women started and scaled new businesses at the same rate as UK men.
Rose's view that women are good for the bottom line has been heeded, and plans to increase the number of women entrepreneurs in Britain have been introduced by the UK government.
The Investing in Women Code was launched on 16 July 2019 with a commitment to support female entrepreneurship in the UK by improving their access to the advice, resources and funding needed to build a business. Many banks and venture capital firms have already pledged their support in which they promise to:
have a nominated member of the senior leadership team who is responsible for supporting equality in all its interactions with entrepreneurs
provide HM Treasury, or a relevant industry body designated by HM Treasury, a commonly agreed set of data concerning: all-female-led businesses; mixed-gender-led businesses and all-male-led businesses
adopt internal practices which aim to improve the potential for female entrepreneurs to successfully access the tools, resources, investment and finance they need to build and grow their businesses, working with relevant players in the ecosystem. My organisation will review these actions annually and make this commitment publicly available.
The government continues to look at other recommendations made in the Rose Review covering cultural and attitudinal barriers in the sense that women have been conditioned to see themselves as lacking entrepreneurial skills.
Checklist for Success
Have faith in your ability to make your business a success. Remember that: "There is a growing body of evidence that diversity fosters creativity and results in better decision making by encouraging new information and perspectives that more homogeneous groups may lack or disregard." (The Rose Report).
Think laterally. If men dominate the VC world, what about women? The FT discussed the growth of women-to-women lending in a must-read piece entitled Why female founders are tapping female investors for cash saying: "Female founders are taking matters into their own hands. They are increasingly seeking out female investors, while women experienced in the venture capital scene are setting up new networks and encouraging women to learn about angel investing". You might try Sarah Turner's Angel Academe, set up in 2014, which invests in tech companies with at least one woman on the founding team, or Suzanne Biegel's Catalyst at Large, which specialises in gender-smart investing. Another option is Jane VC, an early-stage (pre seed or seed) VC fund that looks for "highly scaleable software businesses with a strong technology component, with a focus on the future of work, future of healthcare and future of commerce" – with at least one female founder. See the article by associate Sally Mantel on Funding for Success.
Do your homework. Whether you end up pitching to men or women, or both, there's nothing more guaranteed to see you leave empty-handed than a poorly prepared presentation. You need facts and figures at your fingertips; you need to be able to explain, clearly and authoritatively, your business's growth prospects, its scalability and eventual exit strategy. Your pitch deck needn't detail a fully-fledged business plan but it does need to provide a good summary – with, of course, details about investors' potential profits. Part of doing your homework is careful research into prospective investors (and, as above, women-to-women might be best). Be diligent, find out how they like to be approached, and adhere to their requirements.
If you require further information about anything covered in this briefing, please contact Sally Mantell, or your usual contact at the firm on +44 (0)20 3375 7000.
This publication is a general summary of the law. It should not replace legal advice tailored to your specific circumstances.
© Farrer & Co LLP, January 2020