Julia Carrick OBE: an interview with a luxury legend
Insight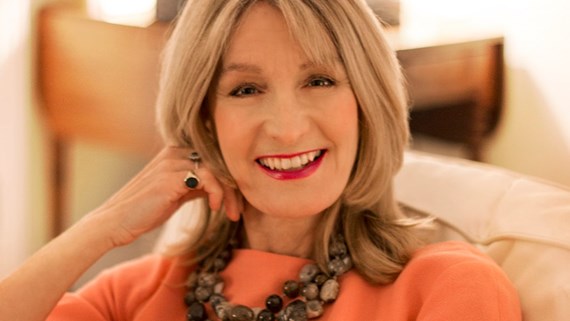 We are working alongside luxury industry consultant, Julia Carrick OBE, to hold a series of events and seminars throughout the year that are designed for the luxury industry. Julia's recognised reach and influence within the sector is unparalleled. We sat down with Julia to discuss her time so far in the luxury world.
Luxury means different things to different people. How would you define luxury?
Luxury is a product or experience that is both beautiful and rare. Where artistry and attention to detail meet. To me, luxury is the 'aura' that is created from a combination of scarcity and uniqueness, fine craftsmanship, exquisite design, innovation, excellent quality and aesthetics, ancestral heritage, high performance, outstanding service, exceptional experience and timelessness. Luxury is craft, too – whether that's the purr of an Aston Martin 5.9 litre V12 engine or a witty bespoke commission by jeweller Theo Fennell.
Luxury is undergoing a metamorphosis. Its very essence is changing as our social and cultural norms and expectations evolve. While luxury was once perceived as the most expensive or well-known product, today it is about something more intangible, based on creating an experience that touches the consumer and remains with them, through the product, service and retail environment (both real and virtual). It is focused on quality, value and the theatre of shopping.
New luxury doesn't, however, disregard the values of the past but builds on them and taps into consumers' emotions. Brands such as Rapha are redefining the meaning of luxury. Well-made and high-end, the in-store experience is what really differentiates it by creating a network of clubhouses around the world designed to act as a community for like-minded people to enjoy a coffee, watch the latest big races on TV and participate on cycle rides. The staff are experts in not just the Rapha brand but also cycling, meaning they can engage with customers more deeply.
Today's discerning shoppers also want to know that workers are well-treated and that brands are committed to doing all they can to protect the environment and give back to local communities.
The interest in experience over the accumulation of goods means that luxury products must become part of the story-telling process. Shoppers want brands that are rooted in heritage, tell a story and are of such authentic quality that they can be passed down to the next generation. Luxury products must become part of memories.
You were awarded an OBE in 2014 for your services to the British luxury industry. What do you enjoy most about the industry?
I have spent my working life surrounded by luxury and I enjoy every aspect of the innovation, craftsmanship, talent and entrepreneurialism of today's luxury brands.
I greatly admire British brands' ability to adapt, inspire and create. It is wonderful to see heritage British brands keep their products exciting and relevant, engaging audiences of different nationalities and generations in new innovative ways on an ongoing basis. Recently, we have seen heritage Saville Row brands such as Henry Poole form partnerships with the likes of Nike giving their brands an edge. Collaborations with streetwear brands and artists are becoming the norm and I love this diversity.
Of course, I am particularly enthusiastic for the Brits' way of delivering luxury with a unique and quintessentially British twist, which makes our products so sought-after and loved the world over.
As was discussed during our three recent luxury brands seminars, social media and digitisation have become increasingly important in helping to build and promote a luxury brand in today's market. How have you seen the luxury sector change and adapt over the last 30 years that you have worked in it?
The luxury market has really grown and internationalised. LVMH Moët Hennessy Louis Vuitton (Glenmorangie etc), Kering (Alexander McQueen, Gucci etc) and Richemont (Cartier, Dunhill etc) were not around when I first started out. The rise of American luxury brand conglomerates is also striking. Chanel acquiring Orlebar Brown and notably Michael Kors acquiring Jimmy Choo and Coach buying out Kate Spade (renaming itself Tapestry in the process), are examples of the "LVMH-ising" of American luxury.
The digital revolution has also ushered in significant change. Brands must delve deeply into their intrinsic values and make sure that the digital strategies reflect that. With the rise and popularity of Facebook, Instagram and WeChat, we are seeing customers come to the fore. This means brands need to develop new stories of luxury that truly connect with consumer values and lifestyles.
Digitisation and social media are also potential saviours, as more luxury companies embrace the potential that internet marketing and e-commerce represents. Innovation, both in product and services offerings, offers a path for growth in the future. With technology driving towards making things fast, easy and convenient, we will see a rise in service as a key differentiator where derive, experience and understanding the customer have always been hallmarks.
Inspiring customers to step up to luxury will require personalised marketing that focuses on luxury goods and services being authentic, artisanal, responsibly-made and socially-conscious. Ignored and this will create a path for disruptive, emerging brands to connect with those customers in more relevant and meaningful ways.
What sets British luxury goods apart from others?
Being a British brand is not about jingoism and the Union Jack. It is about celebrating heritage, invention, humour and other cultures. Our Britishness and all that it stands for has helped catapult brands like Burberry and Jimmy Choo on to the global stage. Even when a British brand has foreign ownership and overseas manufacturing, it is the brand's British heritage that sticks in the mind of the consumer.
It is this strong sense of heritage and an ability to inspire with their rich history that makes British brands the envy of other countries. The Royal Warrant system (the mark of recognition for those who have supplied goods or services to the households of the Queen, the Duke of Edinburgh or the Prince of Wales for at least five years) is of special importance.
Many British luxury brands are now reinvigorating their products by returning to traditional British crafts – Sipsmith distilling its London dry gin in a copper pot or Gladstone employing retired artisans with knowledge of hand stitching to embellish contemporary leather goods. More than ever, there is a recognition that our nation's craftsmen and women underpin our finest brands. Furthermore, Sipsmith's storytelling also adds to its luxury status. Customers can read all about the different stills used in the distilling process on their website and see what their current status is. They can type in their product's batch number to find out exactly what happened on the day it was bottled.
Our heritage brands inform our national identity and are a cultural touchstone in turbulent times. Today's brands are tomorrow's heirlooms.
You have achieved a great deal in your career so far, including founding the multi-award-winning Financial Times supplement How To Spend It and Great British Brands. You have also transformed the Walpole Group, as its former CEO, into the largest and most respected organisation of its kind across Europe, achieving ground breaking recognition of the British Luxury sector both at home and abroad and been the publisher at Country & Town House magazine. What else do you hope to have achieved in 10 years' time?
I am passionate about this vibrant industry, which I see as crucial to our economy and job creation. I feel really privileged to work so closely with highly skilled cultural and creative entrepreneurs and witness the masterpieces they create. I would like to continue to have a prominent voice, so that I can help these truly inspiring iconic and new innovative brands develop and grow. Helping to shape the future of the British luxury industry is something worth getting up for in the morning.
What do you see as the most pressing issues facing luxury brands at the moment and what is your advice on how businesses should respond to it?
The most negative trends impacting luxury businesses today are political and economic instability and divisiveness and the challenge of finding and retaining qualified employees. The result of Britain's choice to leave the EU has been far reaching as British businesses come to terms with the implications, opportunities and uncertainty. Uncertainty leads to less confident consumers which, in turn, affects how and when investments are made. Luxury brands need confident affluent consumers secure in their wealth to grow business.
Linked to political turmoil is the growing cultural awareness of income inequality, driving luxury consumers underground and away from more conspicuous consumption and luxury indulgences. The real luxury world will get more and more exclusive. Servicing the high-net-worth individual (HNWI) will take more specialised people and more attractive marketing campaigns with real consumer engagement to reach them.
The explosion of online shopping has seen many luxury brands adopt an omni-channel approach to retailing. However, I really believe in the power of the in-store experience. Bricks-and-mortar luxury retailers already have their secret weapon to beat online competitors - the personal touch. Knowledge and service is king. I feel it is unwise to forsake these most powerful weapons in the name of cost control.
Luxury consumers today have high expectations and this is partly fuelled by a wealth of digital offerings. Consumers want constant service upgrades and seamless personalisation to stay loyal and they want to know the story of a product's creation and ownership.
The British luxury sector has grown from £6.6bn to over £32bn between 2012 and 2018. Do you see this upwards trend continuing and do you see the luxury brands sector thriving going forward?
The British luxury sector has gone from a relatively unrecognised sector to one of the most flourishing and valued industries in the UK that is worth over £32bn to the UK economy. Global British brands like Burberry and Jimmy Choo are leading the way, which is good for job creation and GDP. The overall luxury goods industry, including products and services, is worth approximately €915bn today and according to recent research is set to reach about €1,260bn in 2024.
For the British luxury sector to continue thriving, there must be continued product and service innovation, an embrace of the digital revolution and social media and product/service diversification.
Today, more luxury consumers buy online using their mobile phones versus personal computers. The Internet, social media and influencers are key to reaching new customers, building impressions and making connections.
Why have you chosen to team up with Farrer & Co in our luxury brands initiative?
A luxury brand is about excellence, reputation and superb client service and this is what Farrer & Co represents for me. The firm is steeped in rich history, but has a decidedly modern outlook and is known for the highest quality legal advice and client service.
Legal direction and insight is paramount to the success of any industry and I have been particularly impressed by Farrers' values and pragmatic and plain-speaking approach.
What does the shift in emphasis towards provenance, ethics and sustainability mean for luxury brands?
We are all, as consumers, becoming far more invested in authenticity and the need for transparency in sourcing, manufacturing, the supply chain and corporate behaviour. A British take on thoughtfulness, simplicity, honesty and a connection to local heritage and provenance (such as the drinks industry) will help define a new narrative for more socially conscious luxury brands.
Brands that are environmentally conscious, committed to sustainability and transparent will have a stronger connection to future customers.
Green is the new black. Green luxury is catching on fast in China, where consumers are embracing the benefits of living green, not simply for egalitarian purposes, but for their own happiness.
Transparency provenance, sustainability and trust must all play their part.
If you require further information on anything covered in this interview, please contact Oliver Lock or your usual contact at the firm on +44 (0)20 3375 7000.
© Farrer & Co LLP, November 2018