Professional sports clubs bottom of the league on female representation: 53% have no women on their board
Insight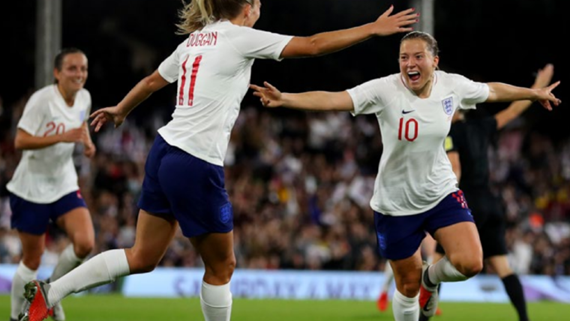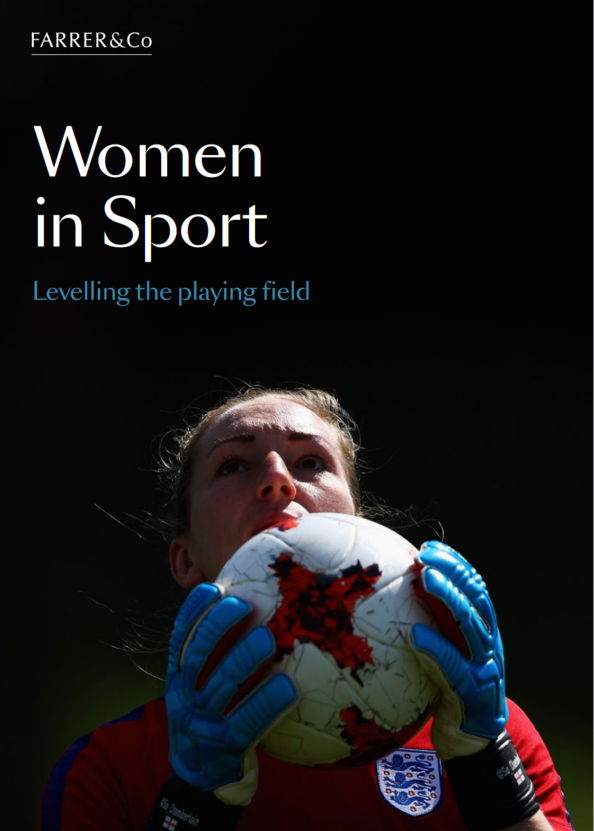 Download Women in Sport Levelling the playing field here.
Professional sports clubs are playing catch-up with national governing bodies (NGBs) in terms of female representation on boards.
Farrer & Co's "Women in Sport" report collected data on the board composition of 131 sporting organisations, including a range of commercial clubs and all NGBs recognised by Sport England. The report also includes insight from senior female industry figures, including Baroness Sue Campbell, who are paving the way for improved diversity in sport.
Sport England's introduction of the Code for Sports Governance in 2016 put NGBs under pressure to comply with a 30 per cent (30%) minimum representation of both sexes, or face financial penalisation. Likely as a result, our research has revealed that 72 per cent (72%) of NGBs have now met the target set by the Code, and a further 37 per cent (37%) have a woman in a leadership position on the board.
But professional clubs are significantly behind their national counterparts, with a mere three per cent (3%) of professional clubs achieving 30% female board representation and only five per cent (5%) with a woman in a leadership role. Furthermore, 53% of professional clubs have no women on their board at all, compared with four per cent (4%) of NGBs.
Partner Julian Pike commented: "The threat of government funding being removed will unquestionably have played a role in encouraging NGBs to bring about significant change. But the stark contrast between NGBs and professional clubs couldn't be clearer; a threat of serious financial loss has not been hanging over professional clubs, meaning that there has been a lack of incentive to improve their governance and modernise. It is clear that more should be done to increase the number of women on sports boards overall, but clubs and bodies alike also need to ensure that there is genuine inclusivity in their decision-making and leadership."
Additional key findings of the research include:
Across all professional football clubs, only seven per cent (7%) of the board is female, just one club has met the 30 per cent (30%) target, and seven per cent (7%) of clubs have a woman in a leadership position on the board
The average for all cricket club boards overall is ten per cent (10%) female. No cricket clubs have met the 30 per cent (30%) target, all clubs have less than 20 per cent (20%) female representation and just one club has a woman in a leadership position on the board;
Similarly, in rugby union clubs, an overall average of 10 per cent (10%) of the board is female, and just one club has met the 30 per cent (30%) target. No club has a woman in a leadership position on the board and
Across all NGBs, boards are on average 35 per cent (35%) female, and the boards of Olympic-recognised sport NGBs have an average of 34 per cent (34%) women. In contrast, the professional club average for board positions held by women is eight per cent (8%).
Julian added: "The governing bodies for the three largest participation sports – football, rugby and cricket – have, for the most part, met the 30 per cent (30%) target set by Sport England. But compare this to the professional clubs for these sports, and the difference couldn't be clearer. Take the Premier League, for example, which can only boast one club that meets the threshold, whilst at least 11 have no women on their boards at all.
"Change may have been met by resistance in professional clubs, with the main goal being success in the men's game. But increasing the influence of women in sport is not only about doing "the right thing"; it is the savvy road to both commercial success and building a legacy. This is not a threat to clubs, but an opportunity. Those that grasp the issue the most quickly will make the greatest gains."
Reflecting upon how female representation has been transformed in football, Baroness Sue Campbell, Director of Women's Football at the FA, remarked: "We have seen a real change in the gender balance of the boards and staff at the sport's governing bodies. When it comes to the boards, we do need people who have a passion and love for the game, but it needs to be balanced with people who can give a different perspective and look at things in a different way."
"It is true that many clubs are behind on that process of change. To ensure there are women with the right skills to take up those positions, we need to make sure that we are supporting them, particularly younger women, by developing leadership skills and attributes. They have a real contribution to make."
In reaction to the research, Jaqueline Winstanley, founder of Universal Inclusion, said: "The sporting industry is in a unique position to be an exemplar in terms of leading the way in gender equality and intersectionality. Increasing not only diversity in the board room but the broader aspects of women's roles within it."
Lucy Pearson, Head of FA Education, added: "These stats clearly show that something needs to change. Certainly, the quality of women's sport is improving, as is consumer interest, so the backdrop is favourable and I believe there is a desire by the clubs to increase participation for women at all levels. The critical success factor will be creating a deliberate environment for change."
We can help your board perform better
If you strive to grow the women's game as part of your strategy and plan for the future growth of female participation, then our specialists can help. We can advise on your governance, commercial, employment and reputational needs in this regard.
Please get in touch if you would like to talk through any challenges you are facing - we would be happy to help.

• Tom Bruce – governance and commercial
• Katie Lancaster - employment
• Julian Pike - reputational
If you have any questions about the content of our paper or would like to receive a hard copy, then please get in touch at [email protected]
This publication is a general summary of the law. It should not replace legal advice tailored to your specific circumstances.
© Farrer & Co LLP, December 2019