#TattooMeToo and the public interest defence for survivors of sexual assault
Insight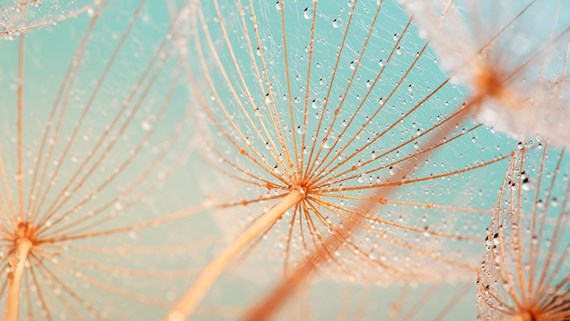 Hay v Cresswell [2023] EWHC 882 (KB)
On 26 April 2023, Mrs Justice Heather Williams handed down her judgment in Hay v Cresswell [2023] EWHC 882 (KB). This case is the first in which a survivor of sexual violence has successfully relied on a public interest defence (under section 4 of the Defamation Act 2013) to a libel claim.
Factual background
This claim was taken by Mr Billy Hay, a tattoo artist at Bath Street Tattoos in Glasgow, against Nina Cresswell, a woman who had accused him of sexually assaulting her in 2010 in several online and social media posts and messages.
The parties met a nightclub in May 2010. Several hours later, as the Court concluded, Mr Hay sexually assaulted Ms Cresswell when walking her home in the early hours of the morning. Ms Cresswell reported the assault to the police within several hours of the attack. However, the police conducted a "superficial" interview of Ms Cresswell and decided later that day that her complaint would not be treated as a crime.
In 2020, Ms Cresswell decided to name Mr Hay as the perpetrator of the assault in several publications, via blog post, social media posts and messages sent to Mr Hay's employer. Mr Hay alleged that the allegations were false and defamatory of him.
Defence of truth
Mrs Justice Williams found the natural and ordinary meaning of these publications to be that Mr Hay had violently sexually assaulted Ms Cresswell. It was admitted that the nature of this allegation meant that the claimant had sustained serious harm to his reputation. However, Ms Cresswell relied upon a defence of truth and / or that the publications were on a matter of public interest. She succeeded on both defences.
Both parties agreed that the central question of the truth defence was whether or not the defendant had proved (on the balance of probabilities) the sting of her allegation that she was violently sexually assaulted by the claimant in 2010.
Mrs Justice Williams discussed the facts and the background to the claim in detail, going back through events over the last decade. She conducted a detailed review of the police response to Ms Cresswell's complaint in 2010, noting several significant flaws in the police's dismissal of Ms Cresswell's complaint. She also considered the quick reporting of the incident to the police by Ms Cresswell, her communications with friends and family after the assault, Mr Hay's clear link to the incident and issues with Mr Hay's credibility, citing several occasions on which he changed his story and contradicted himself when describing the night in question.
Ms Cresswell's defence of truth therefore succeeded.
Public interest defence
Although Ms Cresswell had already succeeded on her truth defence, Mrs Justice Williams went on to set out the questions to be answered in determining whether a public interest defence was also available, namely:
was the statement complained of, or did it form part of, a statement on a matter of public interest (an objective test),
if so, did the defendant believe that publishing the statement complained of was in the public interest (a subjective test), and
was that belief reasonable (an objective test)?


Ms Cresswell relied on three aspects to demonstrate that the publications were on matters of public interest:
the prevalence of sexual abuse committed in the tattoo industry, which at the time was a matter of significant public concern (with the issue becoming known as "Tattoo MeToo"),
the need to protect women from sexual abuse, and
the failure to prosecute sexual abuse cases.


Mrs Justice Williams accepted that each of these topics is clearly a matter of public interest. She therefore turned to whether the statements made were on these matters and found that they were, noting that concerns for women's safety were clearly evident in the publications, along with references to the power Mr Hay had over women's bodies in his role as a tattoo artist.
Mrs Justice Williams accepted that Ms Cresswell did believe that publishing the allegations was in the public interest, and so proceeded to consider what is often the pivotal element of a public interest defence, namely whether Ms Hay's belief was reasonable. The judge concluded that it was, based on a number of relevant factors, including Ms Cresswell's initial police report (and the follow-up report she made to police in 2021), Ms Cresswell's work to establish the facts of the night in question, Ms Cresswell's engagement with the #TattooMeToo movement, her treatment by the police in 2010 and the fact that when she previously made allegations of abuse in relation to a former boyfriend, other victims came forward.
Ms Creswell therefore also succeeded on her public interest defence.
Comment
This judgment is clearly significant for survivors of sexual violence looking to speak out against their perpetrators and wishing to rely on the public interest defence. This is particularly pertinent given the clear difficulties with proving claims of this nature.
The judgment demonstrates a nuanced approach to reviewing claims of sexual assault, and Mrs Justice Williams displayed an understanding of the many difficulties faced by survivors when reporting complaints to police and dealing with the aftermath of incidents such as these. However, it should be noted that the defence would not have been available to Ms Cresswell had it been found that her allegations were untrue, as Mrs Justice Williams held that if Mrs Cresswell's account had been judged deliberately false, she would not have found that belief in publishing the statements could be in the public interest or that such a belief could be reasonably held.
This judgment was handed down several weeks before, in the civil case taken by E. Jean Carroll against Donald Trump, a jury in a New York City federal courtroom returned a verdict that Mr Trump was liable for sexually assaulting Ms Carroll, awarding her a total of $5million in damages. This award included a defamation claim in respect of statements that Mr Trump subsequently made about Ms Carroll. It is interesting to compare both cases. Although the Carroll case was taken by the survivor against the perpetrator and took place in the US, these cases both highlight the impact that the #MeToo movement has had in recent years, including in relation to historic sexual assault cases in the civil courts.
The case also highlighted several other developments in case law relating to sexual assault survivors:
it is open to individuals and not just media outlets to rely on a defence of public interest (following on from Economou v De Frietas [2018] EWCA Civ 2591),
the fact that the police decided not to investigate Ms Cresswell's complaint further was not a bar to her truth defence. Mrs Justice Williams noted the difficulties with reporting and prosecuting crimes of this nature and examined the evidence carefully to conclude that the allegations were substantially true on the balance of probabilities,
claimants in such cases such as these should note potential pitfalls of calling witnesses whose actions and words had not been consistent throughout the aftermath of an incident like this. A parallel with this can be seen in the case of Starr v Ward [2015] EWHC 1987 (QB), a libel claim taken by entertainer Freddie Starr against a woman who described him as groping her when she was fourteen. In this case, a witness called by Starr was ultimately found to support the Defendant's account of the facts, contributing to Starr's claim failing, and
measures can be taken to protect witnesses and defendants who have been victims of sexual violence in court, such as:



the use of screens when a survivor is giving evidence,
timing entrances and departures to court so that the parties do not cross paths, and
restrictions on irrelevant and traumatising questions in cross-examination of a survivor of sexual violence.


This publication is a general summary of the law. It should not replace legal advice tailored to your specific circumstances.
© Farrer & Co LLP, May 2023