SLAPPs: what are they and why the fuss?
Insight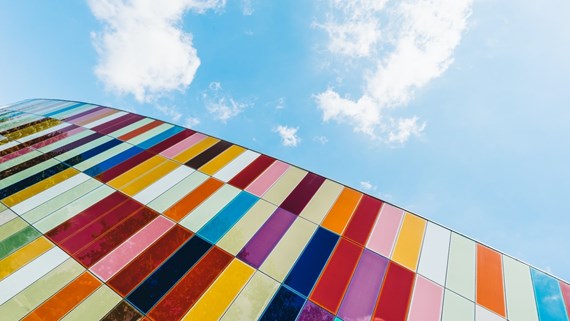 SLAPPs defined
SLAPPs (Strategic Lawsuits Against Public Participation) have been a frequent presence in the news agenda over the past 18 months. The debate originally arose from several claims (some involving Russian-linked parties) that roughly coincided with the invasion of Ukraine. In the particular context, this led to much discussion over whether media laws in the UK were being abused. SLAPPs have become a political and media football, and the UK government has committed to taking action, starting with new provisions in the Economic Crime and Corporate Transparency Bill.
There is no catch-all definition of a SLAPP, but a sensible starting point is the abuse / misuse of the litigation process to stifle legitimate freedom of expression. The UK government's policy paper on SLAPPs states that a further characteristic is that such lawsuits have the "intention of harassing, intimidating and financially or psychologically exhausting opponents via improper use of the legal system". Although SLAPPs could theoretically arise across a broad spectrum of issues, the claims that most frequently come under scrutiny are defamation claims or other reputation / privacy-based litigation.
The debate over the delicate balance between properly safeguarding individual rights and reputations versus the perceived manipulation or misuse of these rights remains very topical. There are, in particular, genuine questions about how prevalent SLAPPs really are in the UK – some claims that have been widely labelled as SLAPPs are not in fact so easily categorised when one looks at their substance. In one case (Arron Banks' defamation claim against the journalist Carole Cadwalladr), the Judge even felt compelled to address the fact that Mr Banks' claim had been repeatedly labelled a SLAPP, stating that the label was "neither fair nor apt". Conversely, there is a legitimate debate around how to ensure that publishers who successfully resist defamation proceedings are not left with a significant costs liability, and more generally to ensure that the costs of such proceedings do not lose all proportion.
The central question now being raised is whether there should be additional laws implemented which provide for the early dismissal of cases that are determined to be SLAPPs. There has been a tendency to rush to judgment purely because of who the claimant is and in the understandable climate of intense opposition to the war in Ukraine. However, it is important to remember that the mere fact of bringing proceedings (or indeed seeking to enforce rights) in the face of journalism on matters of public interest is not in itself improper. The central question should be whether such proceedings are abusive, and go beyond the pursuit of properly arguable claims or sit outside the boundaries of robust but acceptable litigation tactics.
SLAPPing back: the UK's reactive regulatory landscape
At the time of writing, there are no specific UK anti-SLAPP laws, as opposed to the United States where over 30 states have variations of anti-SLAPP laws that provide for the early dismissal of claims. However:
An amendment to the Economic Crime and Corporate Transparency Bill (if it comes into force) will introduce powers for courts to strike out before trial cases that the Court determines are intended to limit the publication of information relating to economic crime where such publication is "made for a purpose related to the public interest in combating economic crime". Importantly, however, the claim would only be liable to be dismissed where (a) the litigation is intended to cause the defendant harassment, alarm or distress, expense or any other harm or inconvenience that goes beyond the ordinary cut and thrust of court proceedings and (b) the claimant has failed to show that it is more likely than not to succeed at trial. In situations where an economic crime SLAPP is identified, the court will not order a defendant to pay the claimant's costs unless the defendant's misconduct justifies such an order.
In reality, the wording of this amendment presents a high threshold before a Court should conclude that a claim is a SLAPP. This does raise the question of whether additional legislation is in fact necessary, especially in circumstances where the Court already has extensive powers to strike out or dismiss unmeritorious claims. A legitimate question surrounds costs – a notable example involved Yevgeny Prigozhin, the now deceased leader of the Wagner Group, who launched a baseless defamation claim against the founder of Bellingcat, Eliot Higgins. The claim was struck out but Mr Higgins was unable to recover his costs. Although a payment in security for costs had been agreed (to enable Mr Higgins to enforce any costs awards), it has been reported that Prigozhin's lawyers came off the record before an application for a licence (Prigozhin was already sanctioned) to make the payment had been completed, leaving Mr Higgins unjustifiably out of pocket.
Beyond the Economic Crime and Corporate Transparency Bill, there is much discussion about whether a more general anti-SLAPP provision should be introduced into English laws. The House of Lords Communications and Digital Committee, for example, wants the government to legislate in relation to non-economic crime SLAPPs as soon as possible.
On 11 September 2023, the government announced the formation of a task force focused on eliminating SLAPPs from British courts. This taskforce will involve key figures from the media and legal sectors with the stated aim of "clamping down on obstructive and costly legal action designed to silence critics". However, the concern from the point of view of those who may seek legitimately to protect their reputations or private information is that the task force (at least in its current constitution) is represented by only one side of the debate, and a risk exists that those individuals or organisations may be disincentivised from seeking to protect their reputation / privacy in wholly legitimate ways.


While it is plainly right that individuals should not be able to misuse the law to prevent the publication of legitimate public interest journalism, it is also true that publishers (whether they be media organisations or users of social media) should expect to be held to account for what they publish in a way that is fair and proportionate. What has been largely lost in the debate is the fact that there already exist mechanisms for the prompt disposal of an abusive claim, such as strike-out. Defamation law in particular also includes a strong statutory defence of public interest journalism, provided that reasonable enquiries are made before publication. And the courts have significant discretion when it comes to designating liability for the other side's legal costs. It may be that, rather than sweeping new legislation which runs the risk of creating a significant imbalance, a more efficient and apt solution is to take steps to ensure that the courts' discretion in relation to costs is enforced robustly, so as to those who bring claims that are struck out are never let off the hook when it comes to their opponent's reasonable and proportionate costs (the usual position being that even the successful party in litigation will invariable be left to pick up a proportion of its costs).
Conclusion
The recent rise in discourse regarding SLAPPs has highlighted the challenging tension between the rights of individuals to defend their reputations and the necessity of preserving open critique and journalistic inquiry. The UK is clearly at a juncture, acknowledging the challenges presented by SLAPPs while weighing the need for new regulations and the genuine level of prevalence of such claims. As discussions intensify and potential regulatory changes loom, only time will reveal whether upcoming measures (if any) will maintain this delicate balance and if there is even a need for legislative and / or regulatory change.
This publication is a general summary of the law. It should not replace legal advice tailored to your specific circumstances.
© Farrer & Co LLP, October 2023