What GCC buyers need to know about buying a leasehold property in the UK
Insight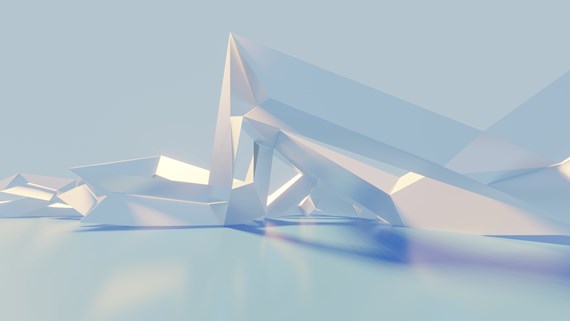 Leasehold ownership was a topical issue last week. His Majesty the King delivered his first parliamentary speech as monarch on 7 November. The King's Speech sets out priorities for the UK's next parliamentary session, and His Majesty confirmed that a reform of leasehold ownership is a priority for this Parliament.
However, although far-reaching reforms are envisaged, the fundamental concept of leasehold ownership will not be abolished.
The fact that some properties are sold with leasehold title rather than freehold title can be a source of confusion to foreign investors, particularly those from the Middle East region where long leasehold ownership is not so common.
Our GCC clients are often (quite reasonably) baffled by the fact that spending millions of pounds on a property may only buy them a leasehold interest. As a leasehold owner, a purchaser's control of the property will be significantly restricted by the terms of the lease.
So, what does leasehold ownership mean? And should you avoid it?
What is leasehold title?
In GCC countries, leasehold ownership is rare and may be seen as a lesser form of long-term ownership. It is often offered to foreign nationals as a way in which they can secure domestic property ownership, but with limitations.
In the UK, leasehold ownership is as common (if not more common) than freehold ownership and regarded as a valid and standard way in which to hold property. Almost all apartments are held on leasehold titles, so if you wish to buy an apartment in the UK, leasehold title is something which you will need to accept and understand.
A lease grants the owner a fixed period of ownership. Most long leases are originally granted for a period of between 99 years to 150 years or, in some cases, for 999 years. However, unless you purchase a newly constructed property you will only have the benefit of the remaining lease term, which will be assigned to you on completion of your purchase. Once the lease expires, the ownership of the property will revert to the landlord (who owns the superior title to the property) so it is important to ensure that the remaining term is long. Typically (for reasons which may become redundant with the forthcoming reforms), one looks for a remaining lease term of at least 80 years.
As a leasehold owner, you will become a long leasehold tenant of the property in question (typically an apartment). You will have a landlord. The landlord will usually own the whole of the building and will be responsible for the repair and maintenance of the building any common parts (eg shared roads and pathways and the internal passages, stairs and lifts of the building). It is for this reason that owners in the UK may see leasehold ownership as beneficial; each apartment owner's liability for repair and maintenance is limited to their share of responsibility for the building. If the apartment is not your main residence, it can be helpful to know that a third party takes responsibility for repair and maintenance and that this does not fall solely to you (as it would with freehold ownership).
What is share of freehold?
If you have spent time searching for property in the UK, you will have seen some apartments which are advertised as being "share of freehold". For those concerned about leasehold properties, this can seem a much more attractive ownership option. However, the term 'share of freehold' is misleading. Share of freehold properties are still leasehold properties. The only difference is that, in addition to obtaining a lease of the apartment, the purchaser will also acquire a share in the company which owns the freehold title to the building. The long leasehold tenants of the other flats in the building will also have shares in that company, so, through this company, you will own the freehold with the other tenants of the building.
This option sounds attractive, particularly if leasehold ownership makes you nervous, and it is true there are benefits. The structure should certainly make extending the term of your lease easier and less expensive, and it should mean you have more control over the management of the building. However, buyers should exercise caution, particularly in smaller apartment blocks, as you will be entirely dependent upon your fellow flat owners behaving reasonably. If all the other owners are sensible then it can work well, but occasionally the conflicting priorities of different owners can lead to significant disputes and difficulty. Sometimes, straightforward leasehold ownership (with no "share of freehold") can be less problematic and may be preferable.
What are the issues with leasehold ownership?
As with many things in life, knowledge is power. As highlighted above, the shared repair responsibilities can mean that leasehold ownership is an excellent way to hold property in the UK. However, it does come with limitations, and it is important that these are understood before you commit to a purchase.
The key limitations that concern our international clients, particularly those from the Middle East region, are as follows:
The lease may restrict how the property is occupied

You may be purchasing the property as an investment and wish to let it to short term tenants to generate a rental income. In most cases this will be fine, but your lease may contain requirements about how the apartment is let. The landlord may need to consent to the chosen occupier, or the lease may place restrictions on the form and length of the letting. It is common for short term holiday lettings (such as AirBnb) to be prohibited.
Structural alterations are unlikely to be possible

Although you may have spent many millions on your desired apartment, you will likely need the landlord's consent for any sort of alteration works.

Structural alterations are likely to be prohibited, and recent case law has made it clear that landlords do not generally have discretion to grant consent where the lease contains an absolution prohibition on a particular act. Even non-structural alterations may require the consent of the landlord (as well as planning consent if it is a listed building), although typically a landlord does have discretion to grant consent to non-structural works (so long as they seem reasonable).

If completing works to the apartment is fundamental to your decision to purchase, you must secure consent to your works at an early stage and before you exchange contracts and legally commit to the purchase.
The landlord may require a deposit

As described above, if the property is not a new build, the lease of the apartment will already exist. The remaining term of the lease will be assigned to you on completion. The landlord's consent may be required for this assignment and the purchase by you. Before granting consent to an assignment to a non-resident purchaser, many landlords require that the purchaser pays a deposit as security for the payment of their share of the maintenance costs of the building (known as service charges). Typically, a landlord will ask for a sum equivalent to two or three years of service charges to be deposited. This will be held by the landlord for as long as you continue to own the apartment and will not be released to you until you sell. You may even be required to add to the deposit if the annual service charges increase. It is effectively an additional cost of purchase.


All of this said, so long as you understand these limitations and how they may impact on your use and enjoyment of the property, leasehold ownership can be a great way to own property in the UK. It may not be such an inferior option and may have many benefits for a non-resident purchaser.
This publication is a general summary of the law. It should not replace legal advice tailored to your specific circumstances.
© Farrer & Co LLP, November 2023