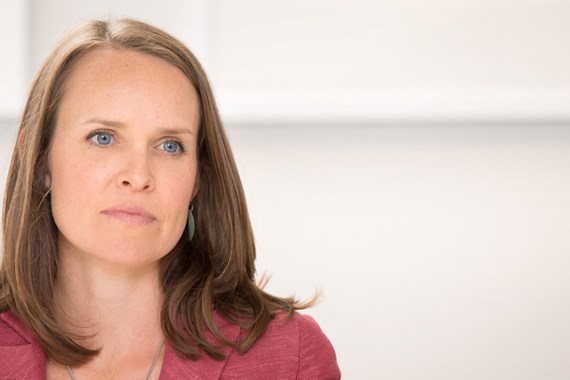 Kathleen's legal expertise and pragmatic approach is welcomed by both her employer and senior executive clients. She believes in getting know her clients so that she can ensure they achieve an outcome that meets their immediate objectives and that also fits with their long term professional and personal goals.
Kathleen is a Partner in Farrer & Co's Employment Team.

Kathleen is recognised for her pragmatic and commercial advice. Clients often comment on the strength of her professional support and personal empathy in getting them through difficult times.

Kathleen's national and international practice focusses on resolving high level complex employment law issues for senior executives, senior partners, businesses and higher education institutions. She is experienced in advising and negotiating on contractual issues, employee relations, employee regulatory issues, mediation and litigation. She Co-heads our workplace investigation practice and advises on internal investigations for her clients, as well as conducting external investigations for other organisations. Kathleen also advises on safeguarding children and vulnerable adults, particularly in a Higher Education setting.

Over three separate secondments Kathleen gained a valuable insight into the key issues and concerns for HR Directors as well as overall risk management in a large international organisation. Most recently she spent three and a half years on part-time secondment to the HR team at Imperial College London and a year long full-time secondment to EY UK LLP, working on employee, partner and transactional matters.

Kathleen's believes that there is no "one size fits all". Finding the right outcome for each client means delivering top quality legal advice in a style and format that suits that client.
Kathleen qualified as a solicitor in 2005.
Memberships & Accolades

Kathleen is a member of the Employment Lawyers Association, the Industrial Law Society and the Union Internationale des Avocats. She attends national and international conferences and events and regularly speaks on employment law and on safeguarding.

Testimonials

Kathleen is listed as a Leading Individual for Education: Institutions in the Legal 500 2022 Guide.

"Kathleen is an experienced and steady hand who is good in a crisis." "She is very easy to deal with and client-friendly." (Chambers UK 2022)

"Kathleen Haycock – pragmatic approach, proactive and very knowledgeable." (Legal 500 2022)

"She's very commercial, pragmatic and turns things around quickly." "She's fantastic, a really good lawyer." "She's very client-focused, pragmatic and knowledgeable." (Chambers UK 2021)

"Kathleen Heycock is technically very strong, always responsive, calm, highly professional and demonstrates poise at all times." (Legal 500 2021)

"I can't thank you enough for your guidance, counsel and patience. Your accessibility and availability was above and beyond what I would have expected and the "call of duty". We were successful for a couple of reasons, but certainly because we had the best legal team. I can't thank you enough. Great job." (Employment client, 2019).

"The professionalism with which you have helped and supported me has been most impressive - pragmatic and to the point - it is rare to find those qualities in lawyers these days and it has been most appreciated."

"I am very grateful for your support and found you to be a really helpful calming person"

"Kathleen Heycock is phenomenal. She offers a really brilliant commercial application of the law, and she is very prompt." (Client, Chambers Unpublished 2018)

Kathleen is ranked as a Next Generation lawyer in the Legal 500 2017.
Back to

top