"Absolutely hopeless": an unmeritorious financial provision claim dismissed
Insight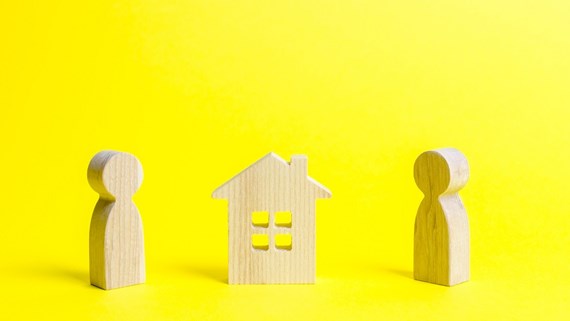 Where an individual feels that inadequate financial provision has been made for them on someone's death, they may be able to ask the English courts to vary the effect of a Will or, if relevant, the rules of intestacy. The rules which determine this process and who is eligible are set out in the Inheritance (Provision for Family and Dependants) Act 1975 (1975 Act).
Claims under the 1975 Act are on the rise. Often, there will be a perception that if a claimant persists for long enough the defendant(s) will settle. This can lead to claims of questionable merits being advanced. This appears to have happened in the recent case of Shapton v Seviour, where a widow was forced either to settle a claim by her stepdaughter or run the gauntlet and contest it at trial.
The background
Colin Seviour died in August 2016 and left his entire estate worth £268,000 to his wife, Maria. This prompted his daughter of a previous marriage, Carly Shapton, to bring a claim under the 1975 Act on the basis that reasonable provision for her financial needs had not been made under her late father's Will.
Carly's claim was based on the facts that (i) her family lived in a small house but needed a larger one; (ii) they had no savings or other assets; (iii) they had debts of about £20,000 and were incurring related charges of £450 per month; and (iv) they could not afford holidays unless they were financed by credit card.
Maria was the defendant in her capacity as executor of the estate. After Colin's death she had been diagnosed with motor neurone disease and was now dependant on a wheelchair and round-the-clock personal care. She had limited financial means, with a total income of less than £1,400 per month and £14,500 in savings. In the words of the trial judge, the relationship between Carly and Maria was toxic.
The trial
The 1975 Act requires the court to consider a number of factors when determining a claim's merits. In this case, the key considerations were:
the financial resources and needs that Maria and Carly had or were likely to have;


any obligations and responsibilities which Colin had towards Maria or Carly;


the relatively limited size and nature of Colin's estate; and


the disabilities suffered by Maria.
Having weighed the section 3 criteria set out above, the judge concluded that Carly's case was "absolutely hopeless", on the basis that:
The estate was small and the vast majority of its value was tied up in Maria's house, which had been adapted to assist with her care. The small cash element of the estate was required by Maria for her day-to-day needs.


Maria's illness was likely to be terminal. She would require "every penny" of the assets available to her to live out her remaining years in dignity and comfort.
While Carly appeared to believe she had a right to one quarter of her late father's estate, the judge concluded that she did not.
Our thoughts on the case
While it is often true for a defendant that it is better to settle a case than to take your chances at court, this case shows that some claims are so unmeritorious that it can be worth resisting any pressure to settle.

However, the facts of this case were extreme, and with all litigation there is always the risk with contesting a claim at trial that the court will come to an unexpected conclusion – not to mention the fact that even a defendant who is successful at trial will likely only be able to recover a portion of their costs.

Many 1975 Act claims are motivated – especially initially – by grief, disappointment, and sometimes shock if the deceased's Will was not as one expected: claims are not always based on an objective analysis of the merits and chances of success at trial.

Potential claimants may think that they have nothing to lose from pursuing a claim, especially if they can get a favourable settlement deal. However, claimants should be wary of finding themselves in a far worse position than before. In this case, Carly had initially been a beneficiary of Maria's Will and would have received some form of legacy on her death but was written out after the matter concluded.
Practical points


It is crucial to bear the risk of potential litigation in mind when preparing a Will. 1975 Act claims are typically expensive in terms of legal costs, delay the administration of the deceased's estate, and can be hugely destructive for family relations. There are some ways to mitigate the risk of a claim though careful thought needs to be given to what is appropriate in each individual case:
Communication. If there are family dynamics which a testator/testatrix is concerned about, the time to share those concerns is when the Will is drafted.


A robust and well-drafted Will can save parties immense hassle in the future by minimising the potential for claims, for example, by providing a surviving spouse or partner with income for the rest of their lives, with any children ultimately inheriting capital, or putting all of one's assets into a discretionary trust to be administered according to one's wishes.

Consider leaving modest legacies over disinheriting. This can alter family dynamics following an individual's death and avoid the financial and emotional turmoil of someone being written out of a Will. Legacies can be included on a conditional "no contest" basis (ie if a 1975 Act claim is made, the legacy lapses).


Put a letter in place explaining any reasons for providing less than what might reasonably be expected (subjectively or objectively). These statements should be well-drafted to ensure they help achieve the objective of minimising conflict or being useful evidential sources if a claim was ever made against the estate.
There is no "one size fits all" approach to the measures which can be taken to minimise conflict and protect against 1975 Act claims, but an individual putting a Will in place should consult a private client specialist who has experience of 1975 Act claims. An open and frank discussion with the advisor about family dynamics and one's concerns can allow measures to be considered and put in place to ensure one's testamentary wishes are (a) realistic in light of the rights which individuals have in relation to the 1975 Act; and (b) protected to the fullest extent possible by carefully considered planning.
If you require further information about anything covered in this briefing, please contact Adam Carvalho, Richard McDermott, Alicia Tan, or your usual contact at the firm on +44 (0)20 3375 7000.
This publication is a general summary of the law. It should not replace legal advice tailored to your specific circumstances.
© Farrer & Co LLP, July 2020