Avoiding the acquiescence defence to trade mark infringement
Insight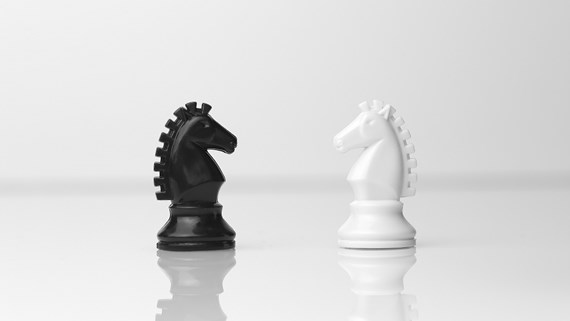 A useful defence in trade mark disputes is the "acquiescence defence". This arises where a claimant (who has registered a trade mark) can be shown to have been aware of the use of a later mark (which the claimant says is an infringement), and for the claimant to have effectively consented to that use for a period of five years. The defence raises tricky considerations for a claimant as to what it should do to demonstrate that it does not consent to such trade mark use. A recent case has provided some helpful guidance on this.
Background: Combe International LLC v Dr August Wolff


The Claimant, Combe International (Combe), has marketed and sold non-prescription female intimate healthcare products called VAGISIL in the UK since 1984. Combe owns several UK trade mark registrations for the VAGISIL mark, dating back to the 1970s.
The Defendant, Dr August Wolff GMBH (Wolff) is a German pharmaceutical company. In the early 2000s Wolff launched a female intimate health cream in Germany called VAGISAN. In 2012, Wolff (which was keen to expand into other markets) applied for an international trade mark designating the EU and US for the word mark VAGISAN. Combe opposed the US designation – this prompted negotiations in 2014 and 2015 between Combe and Wolff relating to the potential coexistence of the VAGISAN and VAGISIL names in at least some territories, though Combe's position was that "major markets" were to be off limits to VAGISAN.
Wolff introduced VAGISAN in the UK in 2013. Sales were extremely low until Wolff relaunched the VAGISAN product by means of an advertising campaign in December 2016 (which increased sales of not only VAGISAN but also Combe's product, VAGISIL). Although Combe kept an eye on VAGISAN during this period, it didn't take any action.
In December 2017 Combe issued a cancellation action against Wolff's VAGISAN trade mark designating the EU. This succeeded on the basis of a likelihood of confusion between VAGISAN and VAGISIL, and Wolff's EU VAGISAN registration was cancelled. However, during these proceedings, Brexit resulted in a UK clone of Wolff's EU designation being automatically registered by the UK Intellectual Property Office on 1 January 2021. This "clone" remained on the UK trade mark register.
Combe initiated trade mark infringement proceedings in the High Court against Wolff, alleging likelihood of confusion between VAGISIL and VAGISAN. Wolff denied any infringement, relying on various defences including the acquiescence defence. As set out above, this defence provides that if an owner of an earlier registered mark can be shown to have been aware of – and effectively consented to – the use of a later mark for five years, they are no longer entitled to oppose that use. Wolff claimed that Combe had acquiesced to Wolff's use of VAGISAN for a period of five years, starting in 2014.
Judgment: dismissal of acquiescence defence


The court found that there was a likelihood of confusion between the VAGISIL and VAGISAN marks. Wolff's defence of statutory acquiescence was dismissed by the court on the basis that:
in 2014 and 2015, Combe's advisers had made it clear in negotiations with Wolff that Combe would not tolerate use of the VAGISAN mark in the UK (and this could not fairly or sensibly be described as "acquiescence");


the five-year period for acquiescence was interrupted by Combe's cancellation action in December 2017; and


in any event, there was not five years of continuous use of the VAGISAN mark in the UK because the sale levels of VAGISAN in 2015 to 2016 were so low as to be de minimis in nature.
Combe's claim for trade mark infringement therefore succeeded.
Acquiescence


Though acquiescence can be a useful defence in trade mark disputes, it can trigger tricky debates as to what it means to "acquiesce" or, conversely, what is necessary for a claimant to do in order to demonstrate that it has not "acquiesced" to the use of a trade mark. That will depend on the facts of the case.
In the Combe case, the judge said that when Combe initiated a cancellation action against Wolff's trade marks this clearly ended any alleged acquiescence in the use by Wolff of the VAGISAN brand. The bringing of proceedings within a five-year time period is widely considered sufficient to demonstrate a claimant's clear intention not to acquiesce. However, the judge in the Combe case also decided that even if wrong about that, earlier correspondence between the parties' respective advisers had made clear that the claimant objected to the use of the VAGISAN brand sufficiently to stop time running on any alleged acquiescence. This is a helpful yardstick for claimants, reiterating the benefits of pre-action correspondence (however informal).
These issues were also dealt with in a recent opinion handed down by Advocate General (AG) Pitruzella in the European case HEITEC AG v Heitech Promotion GmbH C-466/20. AG Pitruzella indicated that to exclude the defence of acquiescence a claimant must have actually brought judicial or administrative proceedings. This was said to be the clearest way for claimants to make an "unequivocal expression of a clear and serious intention that [their] acquiescence be terminated". This is a harder line than the judge's suggestion in the Combe case, where it was indicated that the parties' pre-action correspondence could be enough to run an acquiescence defence.
Post-Brexit, the English courts are not obliged to take the AG opinion into account. However, it will be interesting to see if in future cases the English courts follow the decision in the Combe case, or else apply the harder line taken in the AG opinion. Either way, both cases illustrate the important point that prospective claimants must be careful to not simply stand by and do nothing once they learn of infringing activity by prospective defendants.
If you require further information about anything covered in this briefing, please contact Lucy Penn, Anisha Birk, or your usual contact at the firm on +44 (0)20 3375 7000.
This publication is a general summary of the law. It should not replace legal advice tailored to your specific circumstances.
© Farrer & Co LLP, February 2022