Ballot paper test case: British Airways v British Air Line Pilots' Association
Blog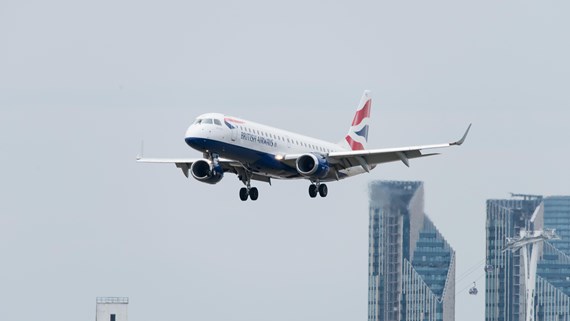 David Hunt and I have been advising the British Air Line Pilots' Association (BALPA), together with Michael Ford QC, Simon Cheetham QC, Stuart Brittenden and Jack Mitchell from Old Square Chambers, in relation to their ongoing pay dispute with British Airways (BA). As readers may have read in the press, BALPA was successful in defending BA's application to the High Court for an interim injunction and subsequently BA's appeal to the Court of Appeal, which was heard on 30 July.
The proceedings, in summary, challenged the content of BALPA's ballot notice and ballot paper, with BA arguing that they were both defective. An employer is prevented from (i) suing a trade union for inducing its members to breach their contracts of employment by striking and (ii) (to a more limited degree) from dismissing striking employees, provided the strike action has been called in accordance with strict conditions set out within the Trade Union and Labour Relations (Consolidation) Act 1992 (TULRCA). Given the immunities provided within TULRCA, it is very important that the trade union abides by these strict conditions.
BA applied for an interim injunction against BALPA taking strike action in reliance on three alleged defects in its ballot notice and ballot paper, namely:
that the amount of information BALPA provided in respect of the categories of members they were balloting was insufficient to enable BA to make plans to mitigate against any subsequent strike action. BA argued that this was the primary purpose of s 226A(2A) TULRCA, and that categorisation by rank was not sufficient. BA submitted that BALPA should instead have categorised their members by fleet,
they challenged the judgment in BALPA v Thomas Cook [2017](which we also successfully advised BALPA in relation to – see David's article on the implications of this case here) in respect of s 229(2D) TULRCA, namely the stated period or periods within which the industrial action is expected to take place, and
they stated that BALPA had incorrectly categorised BA's management pilots by referring to them by rank rather than their specific job title.
BALPA was successful in the High Court in defeating BA's application for an interim injunction on all three grounds before Mrs Justice Elisabeth Laing. BA subsequently appealed Laing J's judgment to the Court of Appeal in respect of ground 1 above only.
BA argued that Laing J erred in law when she concluded that BALPA's ballot notice satisfied the obligation under s 226A, in circumstances where BALPA categorised the pilots it reasonably believed would be entitled to vote on the ballot by reference to their rank. BA contended that Laing J misdirected herself, because she did not construe "categories" in s 226A in accordance with what BA said is its purpose, namely to allow employers to make plans to mitigate the effect of strike action.
BALPA submitted, in summary, that the duty under the statute is to provide categories, which is a term that is not defined. In 2004 Parliament deliberately removed the express reference in s 226A to a union providing information "as would help the employer to make plans". The object of the changes in 2004 was precisely to remove the uncertainty that such a test would provide. Accordingly, the term "categories" should be given its ordinary meaning, as Laing J held, recognising that there are always different ways of categorising employees, so that unions have some discretion in the categories they adopt. This construction, BALPA submitted, reflected the objects of the 2004 amendments, the wording of s 226A and the provisions in the 2017 Code of Practice.
The Court of Appeal (with Lady Justice Simler giving the lead judgment) dismissed BA's application, accepting BALPA's argument that the removal in 2004 of the express reference to "making plans" from s226A of TULRCA meant this was no longer the yardstick by which the categories used by a union in its ballot notice should be judged. Nonetheless Simler LJ said that she did not consider that the changes in 2004 altered the underlying rationale for the legislation, and that there was a continuing rationale underpinning the notice requirements, namely to enable employers to make plans to mitigate against the effects of strike action. She held that to conclude otherwise would be to reduce the notification requirements to a mere technical hurdle to be jumped by a union. However, she also held that the legislative history shows another underlying policy, namely to achieve notification requirements to be capable of being clearly and certainly applied by unions without creating too great a burden on them, and that this additional underlying rationale runs through the successive amendments to the legislation.
Simler LJ held that the starting point in respect of the obligation under s 226A is for the union to provide general job categories, acknowledging that employees can be categorised in a wide range of ways, for example, by reference to profession, trade, occupation, grade, pay band etc. However, there may be circumstances where a general job category is too uncertain or precise to fulfil a union's statutory obligations. In other words, what amounts to a category is liable to be affected by the facts and circumstances of a particular case, subject to the union being in possession of the relevant information. It is to be assessed in a common sense and practical way in light of the twin policy objectives of the legislation. Unions are not however required to determine what information has to be given by reference to what would help the employer to make plans, for example, by determining the relative importance to the employer's business or substitutability of the various roles, functions, skills and qualifications of the employees to be balloted. That is not warranted by the current wording of the legislation and would impose too onerous a burden on the union. The categorisation provided by BALPA met the statutory requirements, and accordingly BA's appeal was dismissed.
BA, represented in the proceedings by Baker & McKenzie and John Cavanagh QC and Julian Milford of 11KBW, was ordered to pay BALPA's legal costs.
This case is key authority on the meaning of categories for the purposes of s 226A of the Trade Union and Labour Relations (Consolidation) Act 1992 (TULRCA).
If you require further information about anything covered in this blog, please contact Alice Yandle, or your usual contact at the firm on +44 (0)20 3375 7000.
This publication is a general summary of the law. It should not replace legal advice tailored to your specific circumstances.
© Farrer & Co LLP, August 2019