Bank holidays: what you need to know
Blog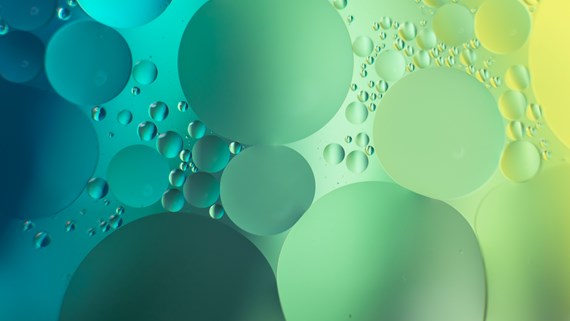 We are fast approaching what is my favourite time of year: Spring. The days start to get longer, blossoms appear and what is more one gets to enjoy a number of bank holiday weekends in relatively quick succession (who can forget the extra days off we enjoyed for the Diamond Jubilee and the royal wedding)! As it is little over a month to go until the Easter bank holiday weekend, I thought it would be opportune to recap on some of the basic legal principles governing bank holidays, as well as some specific issues to look out for:
There is no automatic right to paid time off on bank holidays. Workers who are not contractually entitled to take leave on bank holidays must make holiday requests for those days in the usual way. In practice, many workers will have a contractual right to take paid bank holidays, either under the written terms of their contract or implied as a result of custom and practice within the business.
There are eight permanent bank holidays in England and Wales: New Year's Day, Good Friday, Easter Monday, Early May, Spring and Summer bank holidays, Christmas and Boxing Day. Scotland and Northern Ireland have slight variations to the bank holidays taken in England and Wales. As the statutory minimum holiday entitlement under the Working Time Regulations 1998 is 28 days, many contracts (in England and Wales) will provide for "28 days holiday including bank holidays" or "20 days holiday plus bank holidays".
There is no statutory right to enhanced pay when a worker works on a bank holiday (for example, to "time and a half"). Any right to enhanced pay would need to be provided for in the worker's contract (or implied as a result of custom and practice).
It is unlawful to treat a part-time worker less favourably than a comparable full-time worker, including in relation to entitlement to bank holidays. As most bank holidays fall on a Monday, where a part-time worker does not work Mondays, they would be entitled to proportionately fewer days off. To avoid treating a part-time worker less favourably than a full-time worker, the employer should calculate the worker's pro-rated allowance of paid bank holidays based on the number of days they work, irrespective of whether or not they normally work on the days on which bank holidays fall.
A worker cannot refuse to work on a bank holiday, if their contract requires them to do so. However, an employer should be careful not to discriminate against Christian workers by refusing to grant time off on bank holidays with particular religious significance to them. Doing so could be indirect discrimination if it placed the individual at a particular disadvantage when compared with workers of a different religion, or non-religious workers, and could not be justified as a proportionate means of achieving a legitimate aim. We therefore recommend that employers be sympathetic to requests not to work on a bank holiday where it is reasonable and practical for the individual to be off work, and they have enough holiday entitlement to take the day as holiday. As ever, this is a balancing act between the (sometimes) competing interests of different employees.
Historically, many contracts were drafted to the effect that workers were entitled to "statutory entitlement plus bank holidays". Before statutory holiday was increased in 2007, this equated to 28 days' holiday for full-time workers in England and Wales (i.e. 20 days' statutory holiday plus eight bank holidays). Statutory holiday entitlement was subsequently increased from 20 days to 24 days on 1 October 2007, and again to 28 days on 1 April 2009. Since the increase to statutory holiday entitlement on 1 April 2009, this style of contractual wording would in effect denote an entitlement to 36 days' holiday (i.e. 28 days' statutory holiday entitlement plus eight bank holidays). The Government dealt with the issue of inadvertently increasing workers' contractual holiday entitlement, by introducing transitional provisions in relation to those employers who, as at 1 October 2007, already provided all their workers with 28 days' holiday (i.e. by providing for statutory holiday plus 8 days' bank holiday), or the pro-rata equivalent for part-time workers. These provisions mean that, subject to specific criteria being met, employers may be able to avoid workers already on this style of contract receiving more holiday than intended. However, employers would be wise to check that their organisation's template employment contracts do not unwittingly give away more holiday to new joiners than intended by adopting this style of holiday provision.
Finally, some employers may inadvertently find that they flout the minimum statutory holiday requirement for their workers as a result of the timing of the Easter bank holidays this year and next year. This issue will only affect employers who have a holiday year that runs from 1 April to 31 March and that provide for paid holiday entitlement along the lines of "20 days' holiday plus bank holidays" (therefore, we expect most of our clients will not be affected by this issue). The Easter bank holidays fall on 25 and 28 March this year, whereas in 2015 Easter was later, with the bank holidays falling on 3 and 6 April 2015. This means that for the holiday year 1 April 2015 to 31 March 2016, workers would benefit from an extra two bank holidays (i.e. ten in total). On the other hand, for the holiday year 1 April 2016 to 31 March 2017, there are no Easter bank holidays during the entire holiday year, so workers would only be entitled to 26 days' holiday (i.e. 20 days' holiday plus 6 bank holidays). This would fall short of the statutory minimum entitlement of 28 days. Therefore, an affected employer will need to top up its workers' holiday entitlement for the 2016/17 holiday year, to ensure workers get their minimum entitlement. Further, unless an employer is able to agree a variation to the terms of the contract, it will need to bear the cost of additional paid holidays for the 2015/16 holiday year.