Employment law updates you might have missed
Blog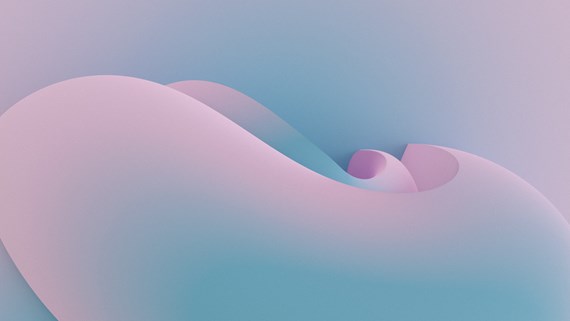 With the summer holidays drawing to a close, you may have missed some of the employment law developments that have been announced recently. We have put together a quick summary to help you catch up.
Worker Protections
Still working its way through Parliament, a new version of the Worker Protection (Amendment of Equality Act 2010) Bill has been published, but it is much diluted from its original form.
There are two key changes that have been made:
Removal of employer liability for third party harassment of employees.

The initial proposal, which would have seen the introduction of employer liability for third party harassment of employees in the course of employment, has been removed. This means the law in this area will remain the same and employers will not be liable for third party harassment unless their failure to protect an employee is related to a protected characteristic.


Employers must take "reasonable steps" to protect employees from sexual harassment rather than "all reasonable steps".

Removing the requirement to take "all" reasonable steps lowers the bar for employers, thereby reducing the burden on them.

In essence, this will not change the existing provision under s 109(4) of the Equality Act 2010 where employers will be deemed responsible for any act of harassment committed by employees unless they have taken "all reasonable steps" to prevent it.


Current debate suggests the duty to protect employees from sexual harassment may still be extended to prevent sexual harassment by third parties. The Labour party has indicated that it may revisit these issues if elected, so we will have to watch this space.
Changes to Paternity Leave
In response to a 2019 consultation on reforms to parental leave, the government has announced some changes to paternity leave, which will be implemented in due course. The changes are as follows:
Allowing more flexibility when choosing how to use statutory paternity leave: fathers can split the two-week statutory entitlement into two one-week blocks.
Statutory paternity leave can now be taken during any period within the first year after birth. This replaces the previous cap which restricted it to the first eight weeks after birth.
A 28-day notice period before each period of paternity leave taken will be introduced to replace the current 15-week notice requirement. Note that notice of entitlement will still need to be given 15 weeks prior to birth.


Agency Workers and Strikes
The High Court has quashed controversial regulations allowing employment businesses to provide agency workers to cover employees who are striking. After 13 trade unions made an application for judicial review, the Court found that the government did not fulfil its duty to consult or consider the results of previous consultations. The Secretary of State's decision not to seek consultation when changing the law in 2022 to allow agency workers to cover striking employees was deemed unlawful.
Therefore, as of 10 August, employment businesses are no longer able to supply temporary workers to cover those involved in industrial action.
Strikes (Minimum Service Level) Act 2023
The Strikes (Minimum Service Level) Act received royal assent on 20 July 2023. This allows the government to introduce regulations which will implement a minimum service requirement for key public services, such as passenger rail services, ambulance services and fire and rescue services during strike action.
In practice, this means that once a trade union in a relevant sector gives notice of industrial action, an employer will be able to issue a work notice identifying the minimum workforce required to maintain safe levels of service.
When setting the minimum service level, employers will be required to consult with relevant trade unions and take their views into consideration before issuing the work notice. The union must then take all reasonable steps to ensure that relevant workers do not then take part in the strike.
The government has published a draft Code of Practice on the reasonable steps unions must take to comply with a work notice issued by employers under minimum service levels legislation. It has launched a six week consultation on the draft, which closes on 6 October 2023.
ACAS updated guidance on sickness absence
ACAS has published new guidance on sickness absence. This includes updated advice on managing sickness absence and recommended approaches to absence policies and trigger point systems.
Presidential guidance on alternative dispute resolution
New Presidential Guidance has been published on approaches to alternative dispute resolution (ADR) in the Employment Tribunal. The guidance sets out four approaches to dispute resolution: ACAS, judicial mediation, judicial assessment and dispute resolution appointment, and details how these function in practice. Significantly, the Tribunal will have the option to order certain types of ADR, even if the parties do not desire it.
With many thanks to Ali Ahmad, a current Legal Assistant, for their help in preparing this blog.
This publication is a general summary of the law. It should not replace legal advice tailored to your specific circumstances.
© Farrer & Co LLP, September 2023