Disguising discrimination: a threat to legal advice privilege?
Blog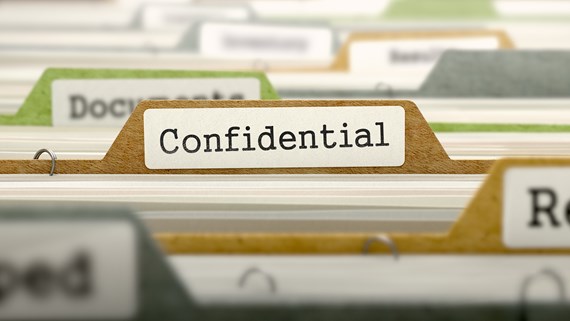 You will probably have heard lawyers refer to communications being "privileged" and the importance of not waiving that privilege. Privilege matters for many readers because it is what keeps communications between lawyers and their clients confidential.
Last summer – in a case which contains facts that sound like they come from a thriller novel (or perhaps more accurately a "Carry On" film?) – the Employment Appeal Tribunal (EAT) in the case of Curless v Shell (formerly X v Y) caused upset by potentially narrowing the scope of privilege in a worrying way. Last week, however, the Court of Appeal stepped in to return matters to the status quo and lawyers collectively breathed a sigh of relief.
Nevertheless, although normal order has now resumed, it is still worth being aware of when privilege might apply and what you can do to preserve it, as this blog will explain.
What is privilege?
The general principle in litigation is that each party must disclose documents they possess or control that are relevant to the issues being disputed regardless of whether they help or hinder their case. However, privilege enables parties to withhold certain documents from third parties and the courts. There are several types of privilege; the one in this case concerned legal advice privilege. This covers confidential communications between a lawyer and a client which have come into existence for the purpose of giving or receiving legal advice.
Privilege will not apply, however, where there is "iniquity" which would be contrary to public policy to protect from disclosure – in other words, if the document has the purpose or effect of furthering a criminal or fraudulent aim.
Privilege can also be lost or waived (thereby making a document disclosable) and cannot be reclaimed if this happens. This can be intentional, for example, if a party wishes to rely on the legal advice they have received as evidence in litigation. However, it can also be inadvertent, for example, because a document has been disseminated or discussed too widely and so is no longer confidential.
Facts of the Curless v Shell case
You couldn't make up the facts of this case – ranging from references to privilege and iniquity, gossip overheard in the Bank of England pub and anonymously leaked emails. Here is a brief summary:
Mr Curless had been legal counsel for Shell for nearly 30 years. He was a type-2 diabetic and suffered from sleep apnoea. He had made allegations of disability discrimination against Shell, including bringing an Employment Tribunal claim, and was in the process of another grievance when Shell decided to restructure its UK legal team.
As part of the restructure/redundancy process, Shell's solicitors sent an email to Shell, which included the following paragraph about Mr Curless' fate as part of this process:
"… this is their best opportunity to consider carefully how such processes could be applies [sic] across the board to the UK legal population including the individual. If done with appropriate safeguards and in the right circumstances, while there is always the risk he would argue unfairness/discrimination, there is at least a wider reorganisation and process at play that we could put this into the context of. I felt in the circumstances this is definitely worth considering even if there is the inevitable degree of legal risk which we would try to mitigate. Otherwise we risk impasse and proceedings with ongoing employment with no obvious resolution."
Shortly after the email, Mr Curless went for a drink at the Bank of England pub. In one of those odd twists of fate, six of Shell's lawyers happened to sit behind him, and one of them referred to a "he" who had brought a complaint of disability discrimination that had taken up a lot of Shell's time. Mr Curless overheard the lawyer say that "his days were numbered as there was now a good opportunity to manage him out by severance or redundancy in a big re-organisation exercise that was underway".
Several months later, Mr Curless received an anonymous copy of an email chain which included the extract quoted above. Swayed by what he had overheard in the pub, Mr Curless' interpretation of the email was that it represented advice on how to commit unlawful victimisation by using redundancy as an excuse to dismiss him. He sought to rely on the email and the gossip from the pub as part of a subsequent disability discrimination and victimisation claim.
The question for the courts was whether the email and conversation benefited from legal advice privilege (and so could be withheld from evidence) or whether that didn't apply because the communications sought to dishonestly provide a cloak for a discriminatory dismissal.
Judgment
The Employment Appeal Tribunal took a dim view of the lawyer's email, considering it an attempt to deceive the claimant and the courts by dressing up a discriminatory dismissal as a redundancy dismissal. As a result, the judge held that privilege did not apply either to the email or the overheard conversation.
The Court of Appeal, however, disagreed and overturned the decision. It considered the email to be "the sort of advice which employment lawyers give 'day in, day out' in cases where an employer wishes to consider for redundancy an employee who (rightly or wrongly) is regarded by the employer as underperforming". It was simply advice about how the process could be applied to Mr Curless. As for the overheard conversation, the Court simply stated that it could not be used as an aid to interpreting the email, not least given there was no evidence that the person speaking had actually seen the email. Since neither were found to be iniquitous, they remain privileged and (subject to any appeal) cannot be relied upon by Mr Curless in court.
Lessons learned: how to protect privilege
The clear culprits in this case were, it has to be said, the lawyers and, rest assured, we have noted the lessons! However, just because the Court of Appeal in this case found in their (and the employer's) favour, does not give any of us the green light to gossip idly about confidential information and still expect it to hold on to its privilege.
For a start, in a digital world, where most of our communication is now written down, it behoves us to be careful about what we write. It is all too easy to press send on something without properly considering how we might feel if its contents were to become public knowledge (or discussed in the pub!). It goes without saying, that if in doubt it is always better to pick up the phone or speak to someone than to do the technological equivalent of putting pen to paper.
Remember that one of the main features of a document being privileged is that it is confidential, and it is important to take steps to maintain that confidentiality. As you might expect, simply marking something as confidential won't cut it. Instead, think about who needs to receive copies of legal advice and avoid the temptation to forward it beyond a core group. The wider it goes, and the more it is discussed, the less likely it is to remain privileged.
For more detailed advice on keeping hold of privilege see our blog – Privilege - top tips for minimising the risk of waiver.
If you require further information about anything covered in this blog, please contact Katie Lancaster, Amy Wren, or your usual contact at the firm on +44 (0)20 3375 7000.
This publication is a general summary of the law. It should not replace legal advice tailored to your specific circumstances.
© Farrer & Co LLP, November 2019