Flexible working: a day one "right to request, not a right to have"
Blog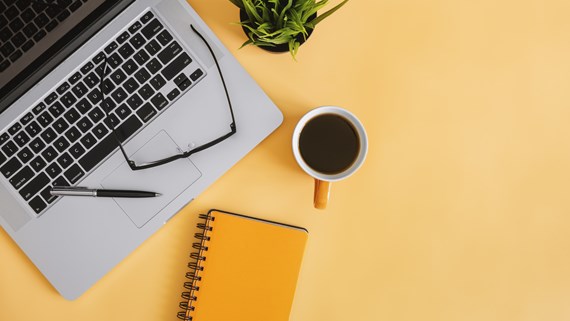 In our post-pandemic world, a degree of "flexible working" has become the norm for many; be it working from home or working hours to suit childcare or other commitments. The (pre-pandemic) 2019 Conservative Party manifesto committed to "encourage flexible working and consult on making flexible working the default unless employers have good reasons not to". The Government published a consultation on flexible working ("Making flexible working the default") in September 2021 which ran for 12 weeks and the response to that consultation was (finally) published on 5 December 2022.
In this blog, we explain the Government's consultation response, which gives us a good indication of what to expect in terms of future amendments to the current law on flexible working.
The current position
The current position on flexible working (which has been in place since 2014) is that employees can apply for flexible working (eg to change their work location, working hours and/or working pattern) if they've worked continuously for the same employer for the last 26 weeks. There are several steps to making a request and an employee can only make one application for flexible working a year. If the employer disagrees to the employee's request, they must write to the employee giving the business reason(s) for the refusal (of which there are 8 different reasons set out in statute).
Employees may be able to complain to an employment tribunal if there have been procedural failings by their employer in dealing with their flexible working application. Employers ought also be mindful of (and so take steps to avoid) the potential risk of discrimination when considering flexible working requests.
For a reminder on the current law on flexible working and for top tips on how employers can handle flexible working requests, see our previous blogs: How to make flexible working for all and Flexible working requests post-Covid.
Government response to the "Making flexible working the default" consultation
The Government's flexible working consultation response can be found here. Overall, the Government is clear that "there is no one-size-fits-all approach to work arrangements" and has said the priority is to set the right conditions to allow employees and employers to explore the available options in their particular context. The Employment Relations (Flexible Working) Bill (the "Bill") (which will implement the new flexible working legislation, when it comes into force) is due to be discussed on the floor of the House of Commons on 24 February 2023 and this currently reflects the consultation response.
So, looking more closely at the Bill and the Government's consultation response, we can glean the following about what changes are likely to be made to the current flexible working regime:
Making the right to request flexible working a day one right: this means the current 26-week qualifying period would be scrapped and employees could make a flexible working request from day one of their employment. The Government has emphasised in its response that "it is important that the legislation remains a right to request, not a right to have (original emphasis)".
Refusing flexible working requests: with a clear divide between employer respondents (who tended to want an increased list of business reasons to refuse requests) and individual respondents (who unsurprisingly wanted the opposite), the Government concluded that it would retain the current list of eight business reasons for refusal and not make any changes to this element of the legislation.
Consulting with employees about their requests: the Government has concluded that it supports the approach whereby employers should discuss a statutory flexible working request with their employee if they are considering rejecting it (which is consistent with the Acas Code of Practice on handling flexible working requests). Therefore, we can expect this provision to be included in future amendments to flexible working legislation (and it has been included in the Bill).
A more responsive process for making and administering requests: currently only one request can be made in any 12-month period, and employers must respond within three months. The Government's conclusion on this (as reflected in the Bill) is that employees should be able to make more than one request within a 12-month period (there was a general consensus around permitting two requests in any 12-month period), and that employers should respond to requests more swiftly (a two-month timeframe was stated by the Government as standard).
Employment protections: during the consultation period, several organisations suggested that the existing requirement for the employee to set out how the effects of their flexible working request might be dealt with by the employer could lead to unfair treatment, and in some cases, indirect discrimination. The Government has agreed with this and so the Bill removes the requirement for employees to set out how the effects of their flexible working request might be dealt with by the employer.
Requesting a temporary arrangement and informal flexibility: 63 per cent of respondents were not aware that it is possible under the existing legislative framework to make a time-limited flexible working request. The Government has said that it will issue a call for evidence on this subject in due course and so there is no indication at this stage of how these less-formalised types of flexibility requests might look in the future.
As confirmed in the Government's press release, workers will "have a greater say over when, where, and how they work under new Government plans to make flexible working the default". Assuming the Bill goes through Parliament unamended, elements of the current process will certainly change as outlined in this blog, but at the end of the day, this is still going to be a right for employees to request (albeit from day one of the employment relationship), rather than a right to have, flexible working.
If you require further information about anything covered in this blog, please contact Alice Parker or your usual contact at the firm on +44 (0)20 3375 7000.
This publication is a general summary of the law. It should not replace legal advice tailored to your specific circumstances.
© Farrer & Co LLP, January 2023