Getting all wired up about covert recordings
Blog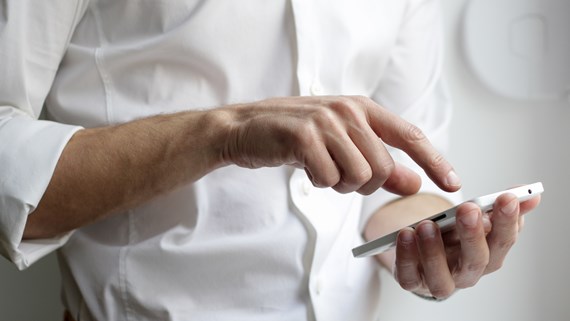 You would be hard pressed these days to find anybody who doesn't have a smartphone with them more or less constantly. Employers are increasingly aware that this means most employees have a potential covert recording device on their person at all times. In an interesting case recently, Phoenix House Limited v Stockman, the Employment Appeal Tribunal (EAT) has clarified the law on covert recordings by employees during meetings with their employers.
The facts


Mrs Stockman successfully claimed unfair dismissal against her employer, a charity named Phoenix House, and was awarded compensation by the Employment Tribunal. This compensation was, however, reduced by 20 per cent for reasons that were not relevant to Mrs Stockman's subsequent appeal, and importantly by a further 10 per cent because she had covertly recorded a meeting she'd had with the director responsible for her employer's HR Department, a fact which was revealed in disclosure.
Phoenix House appealed the Employment Tribunal's decision, and argued that the covert recording amounted to a breach of the implied term of trust and confidence between employee and employer; the recording was dishonest, the employer argued, it was designed to obtain an advantage for Mrs Stockman and place Phoenix House at a disadvantage, and the Tribunal should have reduced the compensation awarded to zero.
The EAT's judgment


The EAT rejected the argument that a covert recording by an employee of a meeting with their employer is necessarily a breach of the implied term of trust and confidence such that it would justify a subsequent dismissal of the employee.

The EAT noted that it is good practice for both employers and employees to communicate an intention to record a meeting, and stated that a failure to do so will "generally amount to misconduct". The benefits of this approach include allowing both sides to consider whether a meeting should be recorded, it may not always be helpful, and might prevent "a frank exchange of views". However, there may be "pressing circumstances" which justify covertly recording an encounter, and which may therefore mean that the implied duty of trust and confidence is not breached by an employee surreptitiously pressing a big red button on their phone.

So how can an employer know whether a covert recording is misconduct capable of justifying dismissal? Helpfully, the EAT provided some guidance in its judgment, identifying the following relevant considerations:
The purpose of the recording: is the employee manipulatively seeking to entrap the employer, or is the employee confused and/or vulnerable and merely trying to keep a record or guard against misrepresentation?
The blameworthiness of the employee: has the employee been specifically told not to make recordings, or have they lied about doing so? Alternatively, are they so inexperienced that they wouldn't have considered the potential for criticism arising from their conduct?
What is being recorded: is it a meeting involving highly confidential business information or the employee's personal information? Alternatively, is the personal information of another employee discussed at the meeting, which may involve a serious breach of the rights of that employee? Or is it a meeting of which a record would usually be kept and shared anyway?
The attitude of the employer: is covert recording considered gross misconduct in the employer's disciplinary procedure?
In Mrs Stockman's case, the EAT held that the Employment Tribunal was entitled to assess the circumstances of the recording when making its reduction to the award for unfair dismissal. Its assessment was that Mrs Stockman had not recorded the meeting intending to entrap her employer. It also found that the meeting concerned her own position and did not involve confidential business or personal information belonging to other individuals.
The significance of the judgment


Bearing in mind the factors that the EAT highlighted as potentially justifying a covert recording by an employee, it seems very likely that a covert recording by an employer of their employee will be a breach of trust and confidence as none of the potential mitigating factors will generally be available to the employer. Employees, meanwhile, must at the very least have a plausible and persuasive justification for covertly recording their employer.

With the EAT's guidance in mind, employers may wish to consider:
including covert recording as an example of gross misconduct in their disciplinary procedures, reminding employees of this where necessary,
asking an employee to confirm whether they are recording a meeting, and
stating their intention to record a meeting wherever they intend to do so and engaging with employees on whether producing a recording is a good idea.
With thanks to Henry Brereton for helping to prepare this piece.

If you require further information about anything covered in this blog, please contact Tabitha Juster or Henry Brereton, or your usual contact at the firm on +44 (0)20 3375 7000.
This publication is a general summary of the law. It should not replace legal advice tailored to your specific circumstances.
© Farrer & Co LLP, August 2019