Increasing diversity in the workplace: how to use positive action in recruitment lawfully
Blog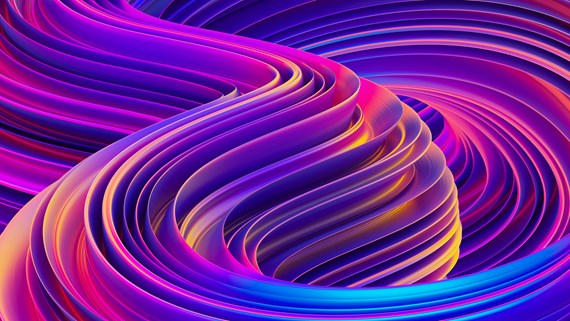 Positive action recently hit the headlines after an inquiry found that the Royal Air Force (RAF) unlawfully discriminated against white men in a recruitment drive aimed at boosting the number of female and ethnic minority employees in the organisation. The recruitment practices were found to amount to positive discrimination, which is unlawful, rather than positive action, which can be a legal way to improve diversity.
Our colleague, Charmaine Pollock, helpfully looked at the "dos and don'ts" of positive action in her blog last year. We understand that positive action is a difficult area for employers to manoeuvre around and mistakes can be made by employers even when they have the best intentions. In this blog, we aim to help employers understand how and why the RAF got it wrong and how employers can use positive action in a lawful way to increase diversity in recruitment.
Back to basics: what is positive action in the workplace?
There are nine "protected characteristics" in the Equality Act 2010 (the Act): age, disability, gender reassignment, marriage and civil partnership, pregnancy and maternity, race, religion or belief, sex, and sexual orientation.
Certain groups of people may suffer disadvantages as a result of a protected characteristic, either because they are underrepresented in certain areas of the workforce or because they have different needs compared to others without that characteristic.
Positive action allows employers to take action to address underrepresentation or disadvantage experienced by people with protected characteristics where this is a proportionate way to enable or encourage members of that group to:
Overcome or minimise a disadvantage they might experience,
Meet their needs, or
Increase their participation in a particular activity.
The RAF's recruitment practices
A recently published non-statutory inquiry report found that from 2020 to 2021, the RAF set "challenging" targets to increase diversity among female and ethnic minority recruits. In order to meet these targets, officials in the RAF were put under pressure to fast-track 161 ethnic minority and female candidates in the recruitment process ahead of white men. Emails also showed that recruitment officers suspended a number of selection boards to place new recruits on courses until more women and ethnic minority candidates could be found, delaying courses for white men and subsequently denying them a potential £5,000 "golden handshake" to start cyber roles in the RAF.
The report found that these practices amounted to unlawful positive discrimination, contrary to the Equality Act 2010. The report states that "concerns were raised at the time by R&S [recruitment and selection] staff but that those who led the initiatives believed that they were 'pushing the boundaries' of positive action rather than acting unlawfully."
The report also criticised senior figures in the RAF for not using reliable forecasts when setting their ambitious targets to increase the number of female and ethnic minority recruits.
How to use positive action lawfully
The line between positive action and positive discrimination can often cause confusion, so it is important that employers understand the difference and how to implement lawful positive action.
Positive discrimination is the unlawful process of giving individuals who possess a protected characteristic preferential treatment, or automatically favouring them over individuals who do not share that protected characteristic, without considering individual merit. For example, where there are two job applicants, and one of the applicants is from an ethnic minority group but less qualified than the other candidate, it would be unlawful to hire that individual, regardless of the need to increase the number of employees from ethnic minority backgrounds. (As a caveat to the above, the legal position in relation to positive discrimination in the context of disability is somewhat different, as explained in Charmaine's blog).
Lawful positive action provisions are exceptions to the rules against discrimination. It is important to remember that positive action is entirely voluntary: there is no requirement for an employer to use positive action. However, employers can take positive action measures to ensure that groups with a particular protected characteristic are not being excluded or disadvantaged in the workplace if they wish to do so. The crucial question is, how can employers ensure that this is done lawfully without veering into positive discrimination?
There are two types of lawful positive action that are set out in the Act: the general rule and the recruitment and promotion rule, also known as the "tie-break" rule.
The general rule (section 158 of the Act)
This involves taking proportionate action to meet the three aims set out above. By way of example, this can include the following, but employers will need to work through the general rule test below to ensure it applies before embarking on one of these programmes:
Targeting job advertisements to a particular underrepresented group,
Holding open days or events specifically aimed at groups because they have specific requirements, or
Offering shadowing or mentoring to groups with particular needs.
The general rule states that employers can use positive action if they can show they meet the three criteria below:
Employers must reasonably think that:


People who share a protected characteristic suffer a disadvantage because of that characteristic,
The people who share a protected characteristic have needs that are different from the needs of persons who do not share it, or
Participation in an activity by people who share a protected characteristic is disproportionately low.


Employers must have a legitimate aim of meeting one of the three aims identified above.
Employers must act proportionately.
Before relying on one of the three conditions above at 1, employers should ensure they have some form of evidence that can demonstrate that, which is clearly documented in case it is challenged further down the line.
The recruitment or promotion, or "tie-break" rule (section 159 of the Act)
This involves taking proportionate action to reduce disadvantage and/or increase representation when it comes to deciding between equally qualified candidates. For example, an employer can hire one candidate over another equally qualified one because that candidate has a certain protected characteristic that is underrepresented in the workplace. However, this exemption only applies in very restrictive circumstances.
The recruitment or promotion rule states that employers can use positive action if they can show they meet the two criteria below:
Employers must reasonably think that either:



Persons who share a protected characteristic suffer a disadvantage connected to the characteristic, or
Participation in an activity by persons who share a protected characteristic is disproportionately low.



If acting to remedy either of the above., an employer can prefer recruiting or promoting a candidate with a protected characteristic to one without a protected characteristic if:


The candidate with the protected characteristic and the one without are "equally qualified",
There is no policy of treating people with a protected characteristic more favourably (ie there must be an objective assessment of the candidates' qualifications, rather than applying a blanket policy), and
Taking action is a proportionate means of achieving a legitimate aim.
Whilst it is not set out within the statute at what point during the recruitment process the "tie-breaker" should be applied, we would generally not recommend that employers apply it at an early stage before there is evidence that the two candidates are equally well qualified. Normally this analysis would be applied at the end of a recruitment process where a tie-breaker situation arises. The reality is that it is quite rare to find a situation where candidates are entirely equal, so it is in only very unusual cases that we see the tie-breaker exemption being used.
Conclusion
Employers may find that there are several benefits to using positive action in recruitment: it can result in a wider talent pool, level the playing field for many applicants, introduce new skills and abilities to the workforce, and encourage participation from more stakeholders.
It is important, however, to ensure that employers know how to implement positive action lawfully and understand the legal and reputational risks of getting it wrong.
If you require further information about anything covered in this blog, please contact Hannah Taylor or Annisa Khan.
Hannah and Annisa are both members of Farrer & Co's Race Equality Taskforce led by the firm's Safeguarding Unit. If you require any further information about the work of the Race Equality Taskforce, please contact Hannah and Annisa.
© Farrer & Co LLP, July 2023