Lessons from Hollywood: immediate steps to take when a worker alleges harassment
Blog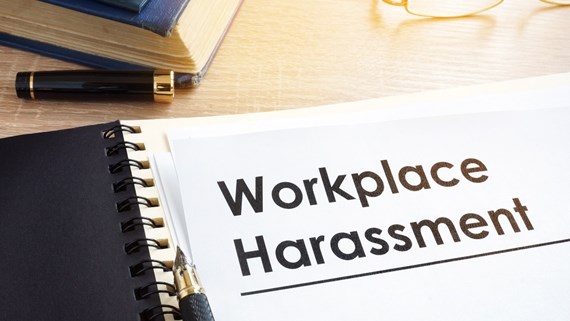 There is a great scene in the recent Charlize Theron movie, Bombshell, where Meghan Kelly, the high-flying Fox News anchor, explains – with no small hint of sarcasm - why her female colleagues may not have felt totally comfortable using the "anonymous" hotline at the news agency to report incidents of sexual harassment and abuse. In summary, those being accused have total power over these women's careers, they also have a contractual right to record and listen to the hotline, and these women aren't idiots. (The somewhat colourful language used means I have decided against linking the scene here, but searching "bombshell hotline" should find it if you're interested.)
Bombshell tells the story of how Gretchen Carlson, another Fox News presenter, very publicly sued the network's boss Roger Ailes for sexual harassment. Gretchen stepped forward and other women followed, including Meghan Kelly, one of the channel's biggest stars at the time. There was an investigation. Ailes was humiliated and forced to step down.
A group of us from the employment team went along to see Bombshell recently. I, for one, was expecting to witness a masterclass in how not to foster an open and inclusive workplace culture, where people feel free to call out poor conduct, and issues are addressed fairly and robustly. I was not disappointed.
With Weinstein's conviction at the end of last month and his sentencing to happen this week, this film was a timely reminder of how badly things can go wrong when employees do not trust those above them to listen and respond well to complaints of misconduct.
And these things don't just happen in American newsrooms and Hollywood studios. We have seen similar issues crop up in all sorts of sectors, and the harm done to the individuals involved and the organisation (in terms of trust, morale, reputation and the bottom-line) can be significant.
What do you do when someone alleges harassment – when someone does bravely pick up the "hotline"? Getting this very first stage right, in the hours or days following a disclosure, will reassure those involved (the accused included) that the matter is going to be handled properly and should reduce issues further down the road.
Take it seriously
Not all allegations turn out to be well-founded, but this can never be your starting point, not least because even if an employee has misinterpreted a situation, if they feel harassed, they feel harassed. Conduct (that is related to a protected characteristic) which has the effect of violating a worker's dignity or creates an intimidating, hostile, degrading, humiliating or offensive environment for that worker can be harassment even if that effect was never intended.
If a report is being made in person you should ensure you make a record of what has been told to you and date it. You should listen carefully and ask open questions where something isn't clear. You should not comment or express any view on the allegation. Your role is to be neutral, reassure the individual that it will be appropriately dealt with and address any immediate concerns that the individual may have (see below on welfare).
Who to tell?
You should follow your internal policies and ensure the complaint goes directly to the appropriate person in your organisation. It should be treated confidentiality, to the extent possible. You may want to get some more information from the complainant so you can determine the scope of the investigation and decide on appropriate next steps, however, informal "initial inquiries" with other colleagues to start investigating the concerns or get a sense of whether the complaint seems credible should not be attempted.
Confidentiality is important and you should make sure that you manage expectations from the outset and not make assurances that you cannot keep – it might be helpful to map out how the whole process could develop and think about who might be involved in these stages, eg the investigator, witnesses, anyone who hears an appeal, what if someone litigates, or someone submits a subject access request? The level of confidentiality that you can realistically offer should be discussed with the complainant (and later with witnesses and the complainant before you take evidence from them).
Depending on the nature of the complaint (and your sector) you should consider whether any referrals need to be made? Has criminal conduct been alleged? Do you need to inform the Police? If children or vulnerable adults are at risk of harm, you should be in touch with the Local Authority. Other sectors may have regulators who might also need to be informed.
Welfare issues
You should ensure you address any immediate welfare needs of the accused as well as the complainant. Consult with both to identify their needs and what reasonable steps you can take to ensure any concerns are addressed. This could involve rearranging work patterns or reallocating direct reports while the investigation is on-going. You should think carefully about how this is communicated to others in the team and the reasons given.
Sign-posting workers to available support and assigning a pastoral contact for both is often a good idea.
You may of course want to consider suspending the accused. This should always be done following careful consideration of the reasons and whether any there are any lesser steps which could be taken which can mitigate the identified risks. Any decision to suspend should be kept under review and the reasons and conditions of the suspension clearly communicated to the individual.
In summary
Responding properly at the very beginning of these sorts of cases is so important and will help instil a culture quite different from the one portrayed so vividly in Bombshell. Taking the right first steps will help ensure:
those involved are properly supported reducing the risk of absence or further complaints;
the parties trust that the process will be fair to them and professionally managed;
the right people will be involved from the start;
the complainant and others have clear expectations about how their information will be shared, avoiding distress, complaints or retractions down the line; and
there is a reduced risk of harassment being "brushed under the carpet", something which is discussed further in our recent article on the fall from grace of non-disclosure agreements.
Remember all employers have a legal duty to protect their workers from harassment and will be legally liable for harassment in the workplace if they have not taken reasonable steps to prevent it - for more information on prevention, see Eleanor Rosewell's recent blog summarising the EHRC Harassment Guidance published earlier this year.
If you require further information about anything covered in this blog, please contact Sophia Coles, or your usual contact at the firm on +44 (0)20 3375 7000.
This publication is a general summary of the law. It should not replace legal advice tailored to your specific circumstances.
© Farrer & Co LLP, March 2020