Restrictive covenants: how can employers draft them effectively?
Insight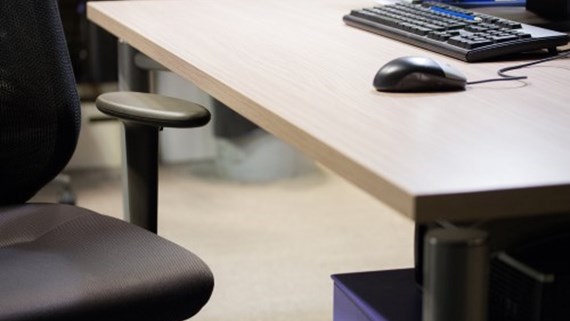 There was a flurry of excitement amongst employment lawyers last week as the Supreme Court handed down its judgment in Tillman v Egon Zehnder. The excitement came from the fact that this was the first time in over a century that the Supreme Court had considered a case on employment restrictive covenants. However, the decision wasn't just of relevance to lawyers, since it also brought welcome news for employers seeking to enforce restrictive covenants. Let me explain…
The background
Mrs Tillman resigned from Egon Zehnder in 2017 and sought to work for a competitor five months later. Egon Zehnder applied for an injunction preventing this on the basis that she was still subject to a non-compete restrictive covenant under which she could not "directly or indirectly engage or be concerned or interested in" any competing business.
By way of a recap, as a general (well-trodden) rule post-termination restrictions will be in restraint of trade (and thus void and unenforceable) unless they are no wider than is reasonably necessary to protect a legitimate business interest of the employer (typically confidential information, client relationships or stability of the workforce). The question of whether a restrictive covenant is justified is fact sensitive, but the general principle is that non-compete clauses are more draconian than non-dealing and non-solicitation clauses and are therefore less likely to be enforced. The duration and breadth of a covenant will be highly relevant in determining whether it is reasonable, and certainly anything over 12 months will in the overwhelming majority of cases be unenforceable against an employee.
In this case, Mrs Tillman argued that her non-compete restriction was an unreasonable restraint of trade since the inclusion of the words "interested in" prevented her from having even a minor shareholding in a competitor, for example, for investment purposes. The Court of Appeal agreed with her. It also refused to delete the word "interested" from the reminder of the clause in order to make it enforceable, and so refused the injunction.
The Supreme Court
While the Supreme Court accepted that the words "interested in" were unreasonable and unenforceable, they overruled the Court of Appeal in deciding that the words were capable of being "severed" from the rest of the clause, thereby making the remainder of the non-compete enforceable.
In coming to its decision, the Supreme Court outlined three criteria that need to fulfilled in order for severance to be possible:
Can the offending words be removed without the need to add to or modify what remains? (Known as the "blue pencil test".)
Does the covenant remain supported by adequate consideration
Would the removal of the unenforceable provision generate any major change in the overall effect of the post-termination restrictions in the contract? In other words, will the legal effect of the restraints remain constant?
Impact for employers
The Supreme Court's decision is a potential safety net for employers when drafting of restrictive covenants strays a little too wide. However, the fact remains that the best defence to arguments about the enforceability of covenants is to ensure that they are well drafted in the first place, and are relevant and specific to the particular employee.
Whilst it may seem time consuming to consider what restrictions are appropriate for every employee, it is worth remembering that covenants are an important line of defence in protecting an organisation's confidential information, contacts and workforce once someone's employment has ended. Remember too that employees who wish to act in breach of their covenants will pounce on any perceived flaws they can find.
So here are a few drafting tips:
Clearly identify the business interests you are seeking to protect.
Avoid copying and pasting standard or precedent restrictive covenants from one employee to another. Restrictions should be tailored to the needs of the business and to the role and knowledge of the employee in question.
Think carefully and realistically about what will be reasonable in terms of duration and geographical scope. In doing so, consider what is standard for the industry you are in.
Include a provision that the length of any restrictions will be reduced by any time spent on garden leave.
Keep your restrictive covenants under review. They should be updated to reflect changes in an employee's role or seniority, as well as changes in business needs. However, the introduction of any new or varied post-termination restrictions should be supported by adequate consideration, for example, tied to a salary increase etc.
Include an obligation on employees to show prospective employers a copy of their restrictive covenants.
Consider what carve outs might be appropriate. For example, although the covenant in this case was saved by the deletion of the unenforceable wording, it would still be wise to include a carve out for minority shareholdings.
Ensure that the effect you are seeking to achieve cannot be achieved by less onerous means.
All in all, whilst the Supreme Court's decision does give employers some comfort in relation to severance, they will almost certainly be better off not having had to have the argument in the first place. As the Supreme Court acknowledged in its concluding remarks, victory in these sorts of cases often has "a sting in the tail," not least in the form of potential costs.
If you require further information about anything covered in this blog, please contact Amy Wren, or your usual contact at the firm on +44 (0)20 3375 7000.
This publication is a general summary of the law. It should not replace legal advice tailored to your specific circumstances.
© Farrer & Co LLP, July 2019