Without Prejudice: when it will (and will not) apply
Blog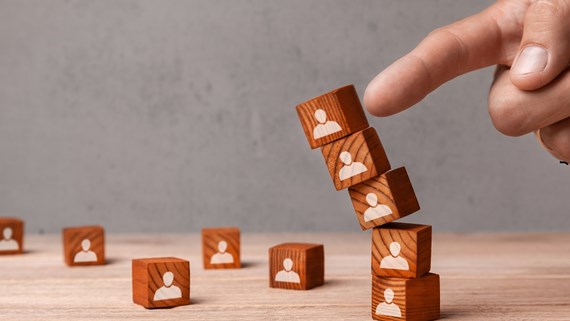 It remains the case that the Without Prejudice rule should be "scrupulously and jealously protected".

The without prejudice rule prevents oral or written statements made in a genuine attempt to settle an existing dispute from being disclosed in legal proceedings as evidence against the party that made the statement. The idea behind the rule is that parties should be able to communicate freely for the purpose of trying to reach settlement, without fear of that communication being used against them in court proceedings in the event settlement is not reached.
When the without prejudice rule will not operate


While without prejudice when it applies gives a party an absolute right to withhold a document from disclosure, there are several important exceptions to the rule, one of which is that it should not operate as a cloak for "perjury, blackmail or other unambiguous impropriety." Historically, case law has sought to limit when this exception can be applied, stating it should be used "only in the clearest cases of abuse of a privileged occasion" (Unilever v Procter & Gamble) as the without prejudice rule should be "scrupulously and jealously protected" to prevent it from becoming eroded (Motorola v Hytera).

In the recent case of Swiss Re Corporate Solutions Ltd v Sommer, the EAT found that an employment judge had erred in holding that a without prejudice letter could be admitted as evidence under the "unambiguous impropriety" exception, admitting that whilst the letter "sailed close to the wind" there remained a strong rule of public policy for maintaining privilege for without prejudice correspondence. The judgment however does leave us pondering what more would have been required for a finding of unambiguous impropriety where allegations are "grossly exaggerated" in without prejudice correspondence.
The facts


After Mrs Sommer returned from maternity leave, she was informed that her role (unlike others in her team) was at risk of redundancy. As a result, she raised two grievances, alleging discrimination and equal pay issues, and as part of those grievances she submitted three emails, openly copying in her personal email address and in one the personal email address of her husband. These emails included personal data and matters confidential to Swiss and its clients.

Mrs Sommer was informed that her grievances had not been upheld. Then, almost a month later, an HR partner wrote to Mrs Sommer to explain that she had committed a "low level data breach" by copying in her personal email address and was asked to delete the material. Mrs Sommer explained that she had copied the emails to herself to ensure she had a copy of the evidence for her grievances and potential tribunal claims and confirmed she had deleted the appropriate items. Later that month, Mrs Sommer was told that a disciplinary investigation was being commenced into her alleged data breach.

Mrs Sommer issued tribunal proceedings against Swiss, and on the same day received a without prejudice letter which alleged that in sending the three emails to her and her husband's personal email addresses she (i) had breached the confidentiality obligations of her contract of employment and committed a criminal offence under the Data Protection Act 2018; (ii) lied to Swiss when she had previously denied sending any of the information to a third party (her husband) and (iii) acted, or may have acted, "without integrity" in breach of the FCA rules. The letter stated that her conduct could result in summary dismissal, fines and FCA findings against her. She was offered a settlement of £37,000 to terminate her employment.

A few days after the without prejudice letter was sent, the investigator concluded that Mrs Sommer's acts had breached her employment contract and were not in line with Swiss's code of conduct however recommended informal action on the basis there were strong mitigating factors as Mrs Sommer's sole purpose had been to support her grievances and no one appeared to have suffered any adverse consequences.

Mrs Sommer was then dismissed for redundancy and issued further tribunal claims.
The Employment Tribunal decision


At a preliminary hearing, Mrs Sommer argued that the without prejudice letter should be admitted as evidence on the basis of "unambiguous impropriety". The employment judge allowed this, expressing concern about the "striking disparity" between what was known at the time about Mrs Sommer's alleged misconduct and what was said in the without prejudice letter. It noted that the issue had not been raised at the time the emails were sent, the breach was described as "low level", no action had been taken until a month later and the investigator hadn't established the facts at the time the letter was sent. The employment judge found that there was "no basis at all" for the assertion that Mrs Sommer's actions amounted to serious misconduct and that the without prejudice letter "grossly exaggerated" Mrs Sommer's alleged behaviour to put pressure on her to accept the settlement offer.

Swiss appealed arguing that the employment judge's finding that there was "no basis at all" for the assertions made in the letter was unsupported or inconsistent with the evidence and / or was perverse.
The EAT decision


The EAT found the employment judge had failed to engage with the potential merits of the allegations made in the without prejudice letter. Arguably, whilst the allegations could be said to have been "grossly exaggerated," the facts did disclose breach of confidence, breach of contract, a breach of the data protection legislation and conduct lacking in integrity. The finding that the allegations of serious misconduct had "no basis at all" was therefore an error.

As to whether gross exaggeration alone was sufficient for the exception to be invoked, the EAT was of the view that it would not usually pass the high threshold for unambiguous impropriety without findings in respect of the guilty party's state of mind. Whilst the employment judge didn't make such findings, the EAT questioned whether this would be possible as the decision was taken at a preliminary hearing without oral evidence.

The EAT found whilst there was no rule prohibiting parties who are negotiating a settlement in civil proceedings from making threats of criminal or civil action, there would always be a danger of applying improper pressure through doing so. However there remained a strong public policy reason for maintaining the without prejudice rule and so in this case exaggeration alone was not sufficient for without prejudice evidence to be made admissible.
Where does this leave us?


Whilst the EAT acknowledged that the without prejudice letter "sailed close to the wind", it did not explain what would have been required for the "perjury, blackmail or other unambiguous propriety" exception to apply. The EAT's decision does suggest that further evidence, such as witness evidence in addition to documentary evidence, may be required in order to rely on the exception, however it isn't clear whether there will be a situation where exaggeration alone will result in the loss of privilege.

For employers, while this case confirms it is a high bar before the courts will overturn the without prejudice rule, it is a reminder about the risk of applying improper pressure in settlement discussions and the need to avoid exaggerated threats if such communications are to remain out of court.
If you require further information about anything covered in this blog, please contact Marianne Kemp or your usual contact at the firm on +44 (0)20 3375 7000.
This publication is a general summary of the law. It should not replace legal advice tailored to your specific circumstances.
© Farrer & Co LLP, August 2022