Courting publicity: can the press report my divorce?
Insight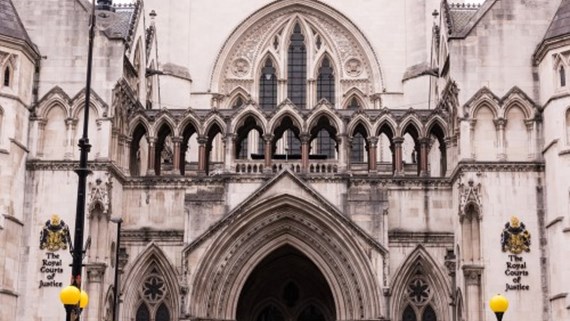 This used to be an easy question to answer.
Financial proceedings on divorce involve the airing of highly private and personal information, extracted under compulsion. This can range from scrutinising people's expenditure on bank statements to lurid details of their intimate lives.
The principle of open justice – that justice should not only be done, but be seen to be done – has firm foundations in English law. The starting point is that all types of court proceedings are held "in public". This means that members of the public and the press, the eyes and ears of the public, are able to attend.
Whether financial proceedings on divorce are an exception to the general rule is a matter of hot debate. Mr Justice Mostyn takes the view that financial proceedings concern "private business", entitling the parties to anonymity and confidentiality of their private affairs. He considers that hearings should be "in private". Most judges agree with him.
Mr Justice Holman, on the other hand, considers that financial proceedings should be heard "in public". This has caused a great deal of commotion for those who appear before him. In a recent case, he said of the parties, "I regret their distress; but it cannot, in my view override the importance of court proceedings being, so far as possible, open and transparent". Mr Justice Holman's view is the exception, however, and the majority of judges continue to hear financial proceedings "in private".
What does "private" mean?
Even if a hearing is "in private", this does not guarantee privacy. Perhaps confusingly, a change to the rules in 2009 allows accredited members of the press to attend.
It is possible to exclude the press from attending in certain circumstances. These are when it is necessary in the interests of a child, for the safety or protection of a party or witness, for the orderly conduct of proceedings or where justice will otherwise be impeded. Examples of the latter are where there will be revelation of price-sensitive information affecting the share price of a public company or where a witness credibly states that he will not give evidence before the media.
In practice, however, it is very difficult to exclude the press altogether. This is because it must be "necessary" to do so, and it is usually possible to get around any difficulties by instead restricting what the press are allowed to report. Attending media are given the opportunity to make representations at the hearing. Furthermore, where a party has made an application to exclude the press they must, where possible, notify the press that they have done so. As you might imagine, this is a sure way of guaranteeing press interest. In ordinary financial proceedings, press exclusion orders are consequently rare. If the press are in attendance, it is more common for one or both parties to seek an order restricting what they can report.
Reporting restriction orders
Typically, parties will seek a court order prohibiting the press from publishing any report that refers to or concerns the parties' financial information, whether of a personal or business nature. They can also seek that any press reports be anonymised. This is not popular with the press for the acknowledged reason that stories in the newspapers about particular individuals are much more attractive than stories about unidentified people.
In deciding whether to restrict publication and/or anonymise, judges must first consider whether an individual's right to private and family life is engaged (article 8 of the European Convention on Human Rights). If so, they must balance this with the competing right to freedom of expression (article 10 ECHR). Importantly, the rights to be balanced include those of the children to the marriage as well as the parties themselves. Whether a judge decides to restrict publication will depend on the specific facts of the case.
Ryan Giggs conceded his application to exclude the press, but obtained an order preventing the reporting of his financial information and the names of his children. The press were permitted to report the fact of Liam Gallagher and Nicole Appleton's divorce, but not the detail which was not in the public domain. Fairly extensive reporting restrictions were made in Madonna and Guy Ritchie's case, but Madonna failed in her application to prevent publication and obtain anonymisation of her judgment.
The court will not make reporting restrictions where there has been "disgraceful conduct". For example, the Anglo-Greek shipping magnate Nick Lykiardopulo misled the court by presenting fake documents to conceal the extent of his wealth by between £46.5m to £100m. His right to privacy was forfeited. A similar decision was made in the case of Duncan Bannatyne, of Dragon's Den fame, who had misled the court about the date of some documents, even though he subsequently repented.
In other cases, the facts are so striking that anonymisation is effectively impossible. Heather Mills and Paul McCartney, for example, waged war on a very public platform through the tabloids.
The extent to which the press will be able to report details of a divorce is therefore not a straightforward question. The majority of judges agree with Mr Justice Mostyn that where litigation involves private business, such as financial proceedings on divorce, then ordinarily the right to privacy will trump the right to freedom of expression. If you are in front of Mr Justice Holman, however, it is likely he will take a wholly different view. Some clarity on the law is much needed. In the meantime, parties are well advised to resolve their claims without going anywhere near a courtroom if they want to ensure the particulars of their private lives are hidden firmly behind closed doors.
This publication is a general summary of the law. It should not replace legal advice tailored to your specific circumstances.
© Farrer & Co LLP, December 2018