Ethnicity pay-gap reporting: a step in the right direction?
Insight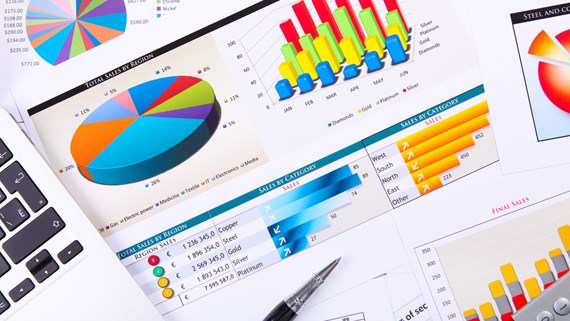 Steve McQueen, Steve Irwin, Steve Jobs – there have been some impressive "Steve's" over the years. The name achieved a much less positive claim to fame recently, as it was found that there are more chief executives called "Steve" than there are from ethnic minorities in the FTSE 100. The theme continues in the FTSE 250, where, it is claimed, the number of ethnic minority CEOs equals the number of CEOs called Andrew. The findings make for a pretty sobering read. Not least because a light has been shed on the continuing challenge with minority representation. As the government considers the results of a consultation on whether companies should be obliged to disclose their "ethnicity pay-gap", this briefing reviews some of the issues surrounding ethnic diversity in the UK economy, and gives practical suggestions regarding the potential new obligations.
Ethnicity and the UK economy
The particular challenges facing ethnic minority workers were starkly illustrated by a recent study by a team based at Nuffield College, Oxford. The researchers sent out almost 3,200 fictitious applications for a variety of jobs. The applications were identical, save for the names and ethnic groups given. The study found that ethnic minority applicants had to send 60% more applications to get a positive response than a white British person. In the context of the UK, one of the first countries in Europe to pass legislation prohibiting racial discrimination, such a finding gives a sense of the progress still to be made – a context which also, it must be said, prompts acknowledgement of the fact that legal changes will only ever be one part of the solution here – a discussion for another article, perhaps.
Pay gap reporting
Following the governments "Race Disparity Audit" of 2017, the House of Commons' Women and Equalities committee warned that without a plan to improve the consistency and robustness of the data on ethnicity, departments would struggle to develop policies to address such inequalities. This was followed by an independent review by Baroness McGregor-Smith, who recommended that the government introduce a mandatory "ethnicity pay reporting" gap.
The exact terms of any reporting requirements are still under consideration, but it seems likely that they will be broadly similar to those for gender pay-gap reporting. The complexity of "ethnicity" as a category, however, raises further questions. For example, it is not clear to what extent the pay gap figures broken down by different ethnic groups.
Practical considerations for employers
One complicating factor may be that, while employers are likely to have a record of each staff member's gender, they may not have accurate data on ethnicity, and there is no legal obligation for individuals to disclose this (or for employers to collect it). Individuals might not associate with any of the ethnic categories or might simply not wish to share such information. All of this would distort the data significantly and limit its usefulness – not to mention putting employers and employees in a potentially awkward situation. Even where employers do currently attempt to collect data, they may have their own classifications, which would need to be standardised.
It is further worth noting that under the gender pay gap rules, employers have the option to provide a narrative with their calculations, explaining the reasons for the results. This may well be mirrored in any ethnicity pay regulations, so employers may wish to take the time now to consider how to best present themselves – and implement any policies to which they could refer in such an explanation. For employers who feel so inclined, this could also be an opportunity to comment on the limitations of the reporting.
Finally, the ever-present shadow of data protection looms large in the background of this proposal. Information relating to an individual's racial or ethnic origin will be a special category of personal data under UK data protection law, and employers therefore need to take care that they ensure the anonymity of their staff. In a scenario where an employer has relatively very few ethnic minority employees, it may be possible to infer from pay gap information approximate data about particular people – which could be a significant legal problem.
Conclusion
The inequality in both opportunity and outcome between different ethnic groups in the UK is clear. This is, however, a problem with no easy answer – and which merits far more discussion than a blog post. There will be those who argue, with some reason, that this is the exact point of the (potential) new obligations – to spark a discussion, a discussion that is not currently taking place with enough urgency; perhaps because we do not yet appreciate the scale of the problem.
The complexities here for employers are likely to be aligned with those that we faced upon the introduction of gender pay-gap reporting, in addition to those specific issues highlighted above. We will keep you updated as to the government's analysis regarding the potential implementation of ethnicity pay-gap reporting. Whatever that might be though, undoubtedly, employers would be well advised to start now in attempting to obtain a more complete picture of the differences that might exist – it might surprise you.
If you require further information about anything covered in this briefing note, please contact Rachel Nolloth, or your usual contact at the firm on +44 (0)20 3375 7000.
This publication is a general summary of the law. It should not replace legal advice tailored to your specific circumstances.
© Farrer & Co LLP, March 2019