Highways - a turning point in legal liability?
Insight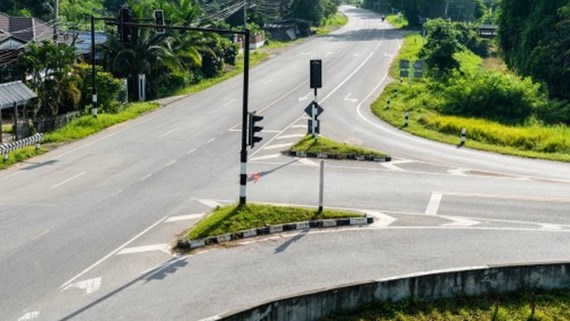 It is a common enough scenario: a driver's vision at a 'T' junction is obscured by an obstruction on the adjacent land. The driver pulls out and an accident ensues. It could even be the adjacent land is a development site. Who is to blame?
A highway authority has a duty of care to prevent obstructions on the highway. But what if the obstruction was on land adjacent to the highway? In the recent case of Sumner v Colborne, Mr Colborne pulled out at a minor road to turn right, and hit a cyclist, Mr Sumner, who sustained serious injuries. Mr Sumner sued, and Mr Colborne joined in the highway authorities (Denbighshire County Council and The Welsh Ministers) as defendants.

Mr Colborne argued that the density of vegetation on land adjacent to the highway (which was also owned by the highway authorities) led to the accident; and that they were liable in negligence (as landowners) for breach of duty of care - to maintain the vegetation so as not to obscure visibility at the junction.

The Court of Appeal, therefore, had to consider whether the highway authorities (as landowners), owed a duty of care to highway users. No, said the Court - which clearly decided, as a matter of public policy, not to extend liability in this way. Mr Justice Richards, delivering the Court's verdict, said:

"...the imposition of a duty of care on owners of land to ensure that vegetation in their fields and gardens did not affect sightlines on neighbouring highways...would be profound"

After considering the effect on farmers, he went on to say that:

"Similar issues would arise in relation, for example, to the planting of shrubs, hedges or trees in urban and suburban gardens. And whilst the present case concerns vegetation, the principle would extend to the erection of buildings, fences and other structures that might affect visibility on the highway."

Such matters, he said, could be dealt with by planning control - and the court should be slow to supplement them by way of an onerous duty of care in private law. Any such duty could lead to a substantial increase in claims against landowners for contributions by drivers' insurers, in cases where visibility was an issue – and to the need for a raft of expert advice on the implications of vegetation and structures close to highways. These were, he said, potentially serious and costly consequences for very little practical gain.

The decision will come as a relief to developers and other landowners, who will thereby be spared another raft of legal liability.
If you require further information please contact Andrew Wade, or your usual contact at the firm on +44 (0)20 3375 7000.
This publication is a general summary of the law. It should not replace legal advice tailored to your specific circumstances.
© Farrer & Co LLP, June 2018