Hong Kong arbitration update: new legislation lifts ban on outcome-related fee structures for arbitration
Insight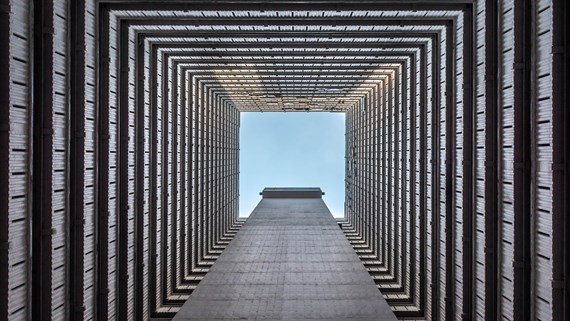 Hong Kong's efforts to head off perceived business risk and shore up its reputation as a global arbitration hub continue. [1] The most recent is legislation enacted on 30 June 2022 which lifts the ban on so-called outcome-related fee structures (ORFS) in arbitration and related court proceedings. [2] This is an important development. It brings Hong Kong in line with rival arbitral seats – critically Singapore, with which Hong Kong continues to jostle for arbitration space in the Asia-Pacific. However, such fee structures are untested in Hong Kong: the relative strictness of their regulation, and their consequent uptake, remain to be seen.
ORFS in Hong Kong

As the name suggests, ORFS are alternative fee structures whereby the recoverability of legal fees is dependent on the outcome for the client – successful or otherwise. Three types of ORFS are now available in Hong Kong:
Conditional fee agreements (CFAs), known as "no-win-no-fee" arrangements, where lawyers are paid in the event of a successful outcome, as either a flat fee or a percentage uplift.


Damages-based agreements (DBAs), where legal fees are paid as a share of damages: ie, the client has received some financial benefit from the case, rather than "just" a win.


Hybrid DBAs, where legal fees comprise a combination of: (i) an unconditional payment in the event of a successful outcome; and (ii) a share of received damages.
It is widely expected that the Hong Kong ORFS regime will be subject to various "safeguards" – including a cap on uplift fees and strict disclosure obligations – to be enacted by subsidiary legislation in due course. [3] This differentiates Hong Kong from Singapore where there is no equivalent cap on uplift fees. However, under the Singapore regime CFAs only are available, not DBAs or hybrid DBAs.

The detail and scope of ORFS "safeguards" remain to be seen in Hong Kong, as does the impact on the comparative attractiveness of Hong Kong as an arbitral destination.
What next

Clients wanting to arbitrate in Hong Kong are now afforded greater flexibility in how they decide to pay for those proceedings. ORFS are tried and tested in Singapore (and even longer in London), and in Hong Kong the likelihood is that arbitration becomes an even more attractive option for resolving disputes where ORFS are still unavailable for conventional litigation. [4] Nor is the ORFS regime in Hong Kong limited to Hong Kong lawyers. Clients are free to agree an ORFS in Hong Kong with lawyers qualified to practice in any jurisdiction.

However, a final word of warning: the ORFS regime in Hong Kong is expected to be subject to stringent regulatory checks, with the costs of "getting it wrong" likely to be high.
If you require further information about anything covered in this insight, please contact Hendrik Puschmann or your usual contact at the firm on +44 (0)20 3375 7000.
This publication is a general summary of the law. It should not replace legal advice tailored to your specific circumstances.
© Farrer & Co LLP, August 2022
Footnotes:
[1] Recent initiatives include arrangements for the granting of interim relief in aid of arbitral proceedings, and supportive reciprocal arrangements with Mainland China for the same (eg, the Arrangement Concerning Mutual Assistance in Court-ordered Interim Measures in Aid of Arbitral Proceedings by the Courts of the Mainland and of HKSAR; and the Supplemental Arrangement Concerning Mutual Enforcement of Arbitral Awards between the Mainland and the HKSAR).
[2] The Arbitration and Legal Practitioners Legislation (Outcome Related Fee Structures for Arbitration) (Amendment) Bill 2022 (the Bill).
[3] See the Legislative Council Panel on Administration of Justice and Legal Services, LC Paper No. CB(4)192/2022(02).
[4] The exception is arbitration-related court proceedings under the Hong Kong Arbitration Ordinance.