Is blockchain the future of art?
Insight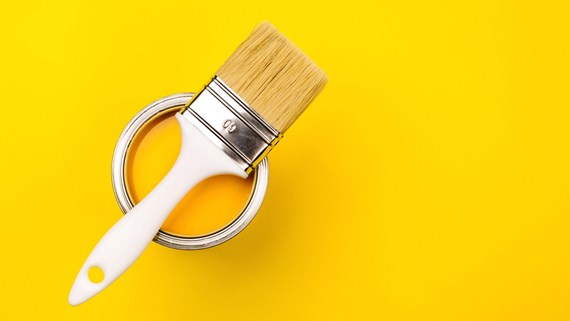 In a world driven by data, blockchain innovations could play a significant role in changing our everyday personal and professional interactions. Blockchain was invented in 2008 to serve as the ledger for Bitcoin but is still in the early stages of adoption beyond cryptocurrency. This article looks at the current and future uses of blockchain in the art world.
What is blockchain?
Blockchain is a digital ledger for recording data. It is an ever-growing list of records (called "blocks") which are linked and secured by way of a distributed ledger. This ledger is managed by a peer-to-peer network and the data in any given block cannot be altered retrospectively without alteration of all subsequent blocks, requiring consensus of the network. Blockchain is secure by design - any alteration or addition is immediately flagged to all users for approval. It therefore allows participants to verify and audit transactions independently and inexpensively.
Types of blockchain
There are three kinds of blockchain: public, private and consortium. A public blockchain has no access restrictions. Anyone with an internet connection can join a public network (bitcoin being a prime example), whereas a private blockchain is permissioned (by invitation-only from the network administrators). Private blockchain has a higher degree of autonomy and control which can be useful for sensitive or internal data. Consortium blockchain is a hybrid - it is permissioned but control is shared by multiple organisations.
The art market: provenance and transparency
The fundamental principles of transparency and accountability which underpin blockchain could bring clarity to the famously muddy waters of the art industry.
In the traditional art market, blockchain could offer transparent trading histories to give buyers more peace of mind as to provenance. Provenance currently relies on research, paper trails and authorities whose opinions may change and develop over time. Blockchain on the other hand could provide a permanent and untampered record of an artwork's history from authentication to the current owner. There are companies pioneering this use of blockchain such as Codex and Artory. The implications of these blockchain powered art registries are far wider than just the owner and artist but impact the insurance, shipping, and art financing industries.
A note of caution however: the data is only ever as good as the initial human input so quality control at the outset is key. There must be a rigorous vetting process for initial contribution to the chain.
Art transactions
Blockchain has the ability to change the way collectors own and use art. One of the characteristics of contemporary art is the liquidity of the market. The frequency with which art changes hands is higher than it ever has been. Riding this wave, platforms such as Maecenas are championing the use of blockchain by offering buyers a chance to own fractions of artworks. An extension of this tokenisation could be the creation of a stock market for art with monthly, weekly or even daily share prices.
Art secured lending
A previous Farrer's briefing outlined some of the current difficulties with art-secured lending in the UK. Blockchain may well offer a solution by allowing notification of security against artworks. In turn, this may boost liquidity in the art market and drive credit interest rates down. This could be a boon for owners looking to benefit from the appreciation in their portfolios, while still being able to admire their Banksy over breakfast.
Is Blockchain here to stay?
From an artist's perspective, blockchain could offer a higher degree of control. Blockchain can give a digital artist control over where and how their work is seen, reproduced and distributed.
Blockchain may also make it easier for artists to track down private sales of their works and claim Artist's Resale Right (ARR). ARR was introduced into UK law in 2006 and since 2012 has applied to all sales of works by living artists or those who have died in the last 70 years, entitling them (or their estate) to a payment in the event of secondary sales.
Blockchain technology looks set to continue on its current trajectory and expand further beyond cryptocurrencies. In the next instalment, we will be looking at the use of blockchain technology and cryptocurrency in the charities sector.
If you enjoyed reading this, do take a look at these articles:
Your digital inheritance: understanding cryptocurrency
Inheriting cryptocurrency: estate planning top tips
Tips for executors of an estate containing cryptoassets
Crypto, bitcoin and charitable giving
If you require further information about anything covered in this briefing, please contact Caroline Vollers or Marcus Maxwell, or your usual contact at the firm on +44 (0)20 3375 7000.
This publication is a general summary of the law. It should not replace legal advice tailored to your specific circumstances.
© Farrer & Co LLP, September 2019