Minority shareholders: what are the major issues?
Insight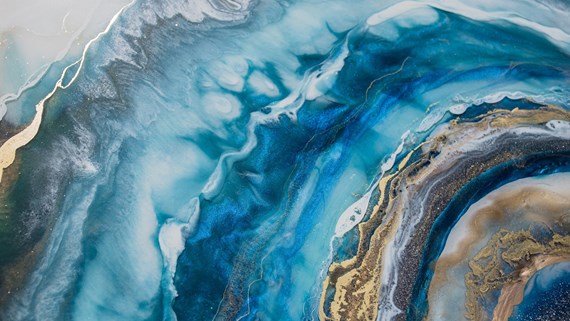 Minority shareholders are at a disadvantage. With fewer voting rights and less control, how do they exert meaningful influence? What happens where there are concerns about unfairly prejudicial behaviour such as an abuse of power by the board or a dominant owner? In this article, we explore five types of unfair prejudice complaints that we deal with frequently in the Farrer & Co Corporate Disputes practice.
English law offers a framework of legal remedies where a company's affairs are being conducted in a manner which is unfair to the interests of its shareholders. This includes the right for shareholders to petition the court for relief from unfair prejudice (under section 994 of the Companies Act). There is no prescribed list of "unfairly prejudicial conduct" and the court has a very wide discretion to order a remedy it considers appropriate for the situation.
1. Exclusion from management and participation in decision-making
One of the most common triggers for an unfair prejudice claim is the removal of a director who also happens to be a shareholder. Blocking the involvement of a shareholder could be potentially unfairly prejudicial where they have a legitimate expectation of:
playing a meaningful role in management generally, or
taking part in decisions reserved to the shareholders or relating to matters which are fundamental to the business of the company (whether or not they are part of the day-to-day management team).


A connected issue is access to information. A failure to provide proper information about a company's affairs; improper accounting and record-keeping; and refusing to hold meetings (or holding "sham" meetings) may also constitute grounds for a complaint of unfair prejudice.
To establish a successful claim, the minority shareholder needs to be able to attach the issue in question to the requisite legal hook. To do that, they must show there has been a breach of the framework of rules underpinning the governance of the company. This may be in the form of a breach of the Companies Act, the articles and any shareholders' or investment agreement setting out the contractual expectations for involvement in management and access to documents and records.
Of course, the commercial reality is that not all businesses capture their expectations in writing. The court is alive to this and in certain cases it will look beyond written agreements and assess whether there are additional informal understandings and arrangements which it would be unjust or inequitable to ignore. The court may be willing to take account of them regardless of the lack of a legally binding contract.
This more flexible approach may only be available in companies which can be described as "quasi-partnerships" – ie, closely held private companies in which the shareholders have a personal relationship and are bound by mutual trust, and there is an expectation that at least some of them will participate in the management of the business. This is a common feature of family businesses, or founder start-ups where a small number of people have come together to create and run a new enterprise. However, the greater the degree of formality brought to the company's governance, the less likely it is that quasi-partnership principles will apply.
2. Over-remuneration of directors
Another area of concern for minority shareholders is excessive executive remuneration. We frequently see this in the context of private businesses where the minority shareholders may be silent partners, non-participating family members (sometimes spouses and children) or shareholders who have stepped back from management. That said, this issue affects companies of all sizes. Earlier in 2023, Tesla shareholders made a claim alleging that the company's directors had grossly overpaid themselves. As a result, the directors agreed to return stock options worth US$735m.
The English court's general approach to executive remuneration is that it will not second-guess a company's commercial decision about the value of its executive's services. It may see fit to intervene, for instance where the remuneration package significantly exceeds comparable industry norms; is for the improper purpose of self-enrichment; or is not a genuine reward for service and is in fact a payment of a dividend to a particular shareholder or group of shareholders, dressed up as a salary or bonus.
There is however room for individual variation on remuneration. Judgment about what is a reasonable compensation package may depend on the company's financial circumstances and the importance of the individual to the survival of the business. It is also relevant to consider whether there is any contrary understanding. For example if there was an agreement with shareholders that the directors would take no salary (or that it would be capped).
3. Underpayment of dividends
Another potential red flag is a failure to pay dividends or the payment of minimal dividends. Whilst there may be good commercial reasons for choosing not to distribute profits, this is not always the case, and the courts are sometimes prepared to interfere with a board's decision-making.
Directors are subject to a responsibility to give proper consideration to the question of whether dividends should be paid, or whether they can be increased. The minority may have an actionable complaint of unfair prejudice where the directors have abdicated that responsibility.
More frequently, claims of unfair prejudice arise where an improper purpose drives the directors' failure to pay dividends. For example, where shareholder-directors wish to enhance the capital value of their own shareholdings or because otherwise distributable profits have been exhausted through, or are being reserved for, the payment of excessive remuneration.
There may also be grounds for challenge where shareholders buy into the company on the express basis that they will receive a certain level of dividend, and this agreement is breached without proper justification.
4. Dilution of shareholdings and attacks on shareholder rights
An allotment of additional shares in the company may be unfairly prejudicial where it is for the improper purpose of diluting a minority's shareholding. Similarly, a rights issue may also be unfairly prejudicial – even if the minority shareholder may in theory be free to take advantage of it – if in practice it is known that the minority is not in a position to purchase additional shares. There is particular potential for the court to consider this unfair where the decision takers on the board are also shareholders who stand to benefit from the rights issue.
Aside from any financial consequences, the dilution of a minority's shareholding has the obvious effect of reducing the percentage of shares owned and potentially the shareholder's rights under the articles or the Companies Act. However, we also see cases where the majority try to undermine minority rights by pushing through changes to the articles. Amendments to the articles which are made in good faith and are in the interests of the company are likely to be considered valid. But evidence of improper motive may invalidate those changes, particularly where an amendment adversely affects the minority or could be considered particularly oppressive or unjust – or, in the case of quasi-partnerships, contrary to a shared but less formal understanding.
5. Misappropriation of assets and opportunities
There may be unfairly prejudicial conduct where a director's breach of fiduciary duty causes real damage to the interests of shareholders. This may involve conduct which causes a loss of trust and confidence in the company's management team (which may be particularly impactful for quasi-partnerships). Cases where the directors have misappropriated company assets, or where they have diverted opportunities away from the business, are fertile territory for this kind of claim.
A high profile example concerned the Edwardian Hotels Group, whose CEO and principal shareholder had failed to disclose opportunities to invest in another hotel and hospitality companies, and had then taken advantage of those opportunities himself and had failed to disclose his continuing interests arising from those investments. The minority shareholders successfully petitioned for the majority shareholder to buy out the minority's interest for fair value.
The Farrer & Co Corporate Disputes practice has in-depth experience of acting for both minority shareholders in asserting their rights, and also acting for controlling shareholders and directors in defending unfair prejudice claims.

We tailor our approach to the needs of the situation, developing the optimal strategy for resolution which can range from helping our clients with negotiations and correspondence through to active litigation. We are particularly adept at dealing with commercially and personally sensitive disputes where litigation has the potential to damage the value of the company or its investment potential, or where personal relationships are an issue.
This publication is a general summary of the law. It should not replace legal advice tailored to your specific circumstances.
© Farrer & Co LLP, October 2023