Paid to sleep on the job?
Blog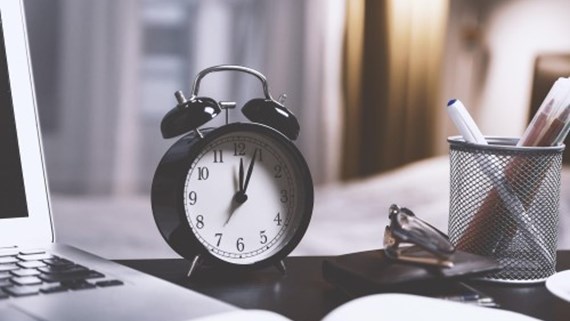 Should a worker be entitled to the national minimum wage for each hour during "sleepover shifts"?

This was the key question asked in the recent Court of Appeal joined cases of Royal Mencap v Thompson Blake and John Shannon v Jakishan and Prithee Rampersad (t/a Clifton House Residential Home). This highly anticipated case has given much needed clarity on this question, particularly for the care home sector. However, this may not be the end of the matter as Unison have indicated that they intend to appeal the decision.
What was the issue?

Though some of us may have surreptitiously nodded off once or twice whilst on the payroll, and perhaps forgivably so in this heat, the issue at stake in Mencap concerned those who are entitled, or more specifically expected, to sleep as part of their job.

The particular facts of this case relate to the care sector and those workers who provide residential care, though its principle can be applied to many different employment sectors where a person is expected to sleep at their workplace given the nature of the role. Ms Tomlinson-Blake (the Claimant) was employed by the Royal Mencap Society, who were contracted by East Riding of Yorkshire Council, to provide care to two vulnerable adult men in the community. The care to be given was based in the men's own private property and was required 24 hours a day.

Typically, the Claimant would work two consecutive days and was remunerated at an appropriate hourly rate for that time. In between, she was required to carry out a "sleep-in" shift at the property between 10pm and 7am. For this 9-hour period, she was paid a flat rate of £29.05 and was generally expected to sleep through the night. However, she was required to respond to any disturbances from within the house which she felt, in her professional judgment, required her intervention or inspection and she would be paid an additional hourly rate if such a disturbance lasted over an hour.

The issue at hand was whether this overnight period when she was asleep should be counted as "actual work" or "availability to work" time for the calculation of the national minimum wage. Fundamentally, was she working during that time?

Actual work versus available to work – what's the difference?

The National Minimum Wage Regulations identify two different kinds of time for the purposes of deciding whether or not that time qualifies for that individual to receive the national minimum wage. The first and most obvious is actual working time; time where a worker works according to the contract and produces output. The second, and the more problematic, is "availability for work"; this relates to the concept of having to be on-call for work. The effective summary of the various Regulations is that a worker who is, or is required to be, available for the purpose of working at or near his/ her place of work is entitled to have his/her time counted for national minimum wage purposes unless:
He or she is at home, or
The arrangement is that they will sleep and will be given facilities for doing so, in which case only the time when they are awake and required to be awake should be counted.
The judgment

Overturning the decisions of the Employment Tribunal and Employment Appeal Tribunal, Lord Justice Underhill found that employees "sleeping-in" cannot be said to be actually working, but merely are available for work. He criticised previous case law and the "basic artificiality" of describing someone as actually working when they are "positively expected to spend substantially the whole time asleep". As such, the sleep-in exception under the National Minimum Wage Regulations applies and only time spent awake during such hours counts towards calculations for the national minimum wage. It was therefore lawful to pay Ms Tomlinson-Blake a flat fee for her time spent asleep overnight, even if that worked out as below the National Minimum Wage when calculated per hour.

It is worth noting that the decision was one based on degree and was fact-specific. The need for the Claimant to intervene overnight was said to be "real but infrequent"; in fact she had only had to intervene six times over a period of sixteen months. The Claimant was positively expected to get a good night's sleep right through and her only duty was to have a "listening ear"; under a common-sense approach this meant simply allowing herself to be woken up from a disturbance and to use her judgement as to decide whether to intervene. She was also provided with her own bedroom and adequate sleeping facilities.

LJ Underhill discussed various authorities within the field and attempted to clarify the law whilst justifying his decision on the specific facts. The case of British Nursing Association was distinguished; in that case the on-call nurses were entitled to sleep in the intervals between tasks. This was found to be not necessarily inconsistent with time spent actually working and was based on the frequency and duration of the tasks expected; the nurses were entitled to sleep but not ultimately expected to sleep through the night as the Claimant was in Mencap. The distinction between being permitted to sleep and being positively expected to sleep was important for whether they were actually working.

The Impact

The significance of the decision to the UK care sector is monumental. Had the outcome been different, not only would employers have had to likely double their overnight pay to care sector "sleep-over" workers, but back-pay would also be owed, with claims estimated to be worth in excess of £400m.

What we now have at least is guidance on sleep-in cases for the purposes of the national minimum wage that is a clear starting point to advise employers from. Although the issues are fact-specific and distinctions may lead to different results, the law is now in a much clearer place.
Employers should be cautious about hastily moving all sleep-in workers to a flat rate if not on one already; this would constitute a change to their terms and conditions of employment and would need to be done with the benefit of legal advice and under consultation. Given the Mencap case may be taken to appeal, we recommend keeping an eye out for further updates.
If you require further information please contact Alice Yandle or your usual contact at the firm on +44 (0)20 3375 7000.

This publication is a general summary of the law. It should not replace legal advice tailored to your specific circumstances.

© Farrer & Co LLP, July 2018