Rights clearance processes: what are they and why should you have them?
Insight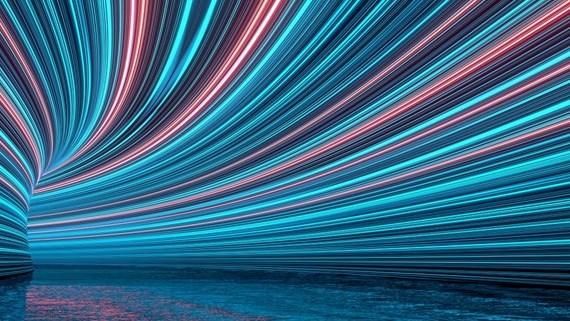 Media organisations, producers, publishers and anyone producing creative content are responsible for ensuring that they have the necessary permissions, or can rely on a statutory exception to infringement, before using third-party intellectual property rights (IPRs) in their content, whether that content is in the form of a magazine, newspaper, blog, podcast, television programme or otherwise. This process is typically known as "clearance" and is an essential step before publishing, printing, broadcasting or using third-party works. Failure to implement clearance processes risks your organisation infringing third-party rights and becoming liable to infringement claims or complaints.
In this context, the relevant IPRs are normally copyright and trade mark rights. It is sometimes relevant to check that your content is not "passing off" that of a third party too.
Copyright
Copyright protects "works". These include "literary works" such as lyrics, "musical works" such as song melodies, and "artistic works" such as drawings, illustrations and photographs. They also include sound recordings and films. Where a work, such as a song, is recorded, different people can (and often do) own the copyrights in the song and the recording.
The standard period of copyright is the author"s life plus 70 years. In a rights clearance context, therefore, you will require the author's permission (which might be given in return for a licence fee) for certain uses if their work is still protected by copyright. Some limited uses of a copyright work may be acceptable if the use is covered by one of the defences to copyright infringement set out in the Copyright, Designs and Patents Act 1988 (CDPA), for example, fair dealing with a work for the purposes of criticism or review, news reporting or quotation. If a work is "out of copyright" you are normally able to use the work without constraint.
For more information on the fair dealing defences (specifically, fair dealing for the purpose of criticism and review: other defences are available and more to come from us on those!), please see our previous insight on this topic.
Registered trade marks
A registered trade mark typically provides its owner with a monopoly to use the mark in relation to the specific goods and services for which it is registered. Registered trade mark protection lasts for ten years and can be renewed on an ongoing basis.
Use of a third party registered trade mark within, for example, a photograph or film clip to illustrate a specific point will often be relatively low risk from a trade mark infringement perspective. If the trade mark owner was aggrieved by the use, it would have to establish, among other things, that that the publisher or producer is using their mark in the course of its trade and in relation to similar goods and services as the owner uses it.
Registered trade mark law also generally permits use of a third-party mark for the purpose of referencing the owner's products or services. Therefore, even if the relevant marks were registered for printed matter, a publisher of printed material can normally use a third-party trade mark to refer the trade mark owner's products or services.
A trade mark monopoly can be wider in the case of particularly "well-known" trade marks (the terminology in the Trade Marks Act 1994 is "has a reputation in the United Kingdom"). In such cases trade mark owners can sometimes restrain use on wider products and services. The trade mark owner would need to show that use of their mark by the publisher or producer is "… being without due cause, takes unfair advantage of, or is detrimental to, the distinctive character or the repute of the trade mark". This would require them to show that the use of their marks damaged their distinctive character or their repute, or represented "free-riding". While these tests can be difficult to apply in practice the trade mark owner would probably need to show that the use of the mark would lead to a change in the relevant consumers' economic behaviour. This is likely to be a fairly significant threshold. Journalistic purposes, provided they are pursued in a diligent and proportionate way, would also arguably amount to "due cause" for the use.
Unregistered trade marks / passing off
A claim for passing off requires the person asserting rights in the relevant mark or content to demonstrate that the defendant has, by its use of that material, misrepresented to the public that the defendant's goods or services are the goods or services of the claimant (or are linked to the claimant) and that the claimant has suffered damage because of this. As a crude rule of thumb, consider whether a consumer could be confused in some way that your content or materials originate from or are connected to an unrelated third party. If the answer is "no" then the passing off risk is likely to be low.
What does a clearance process involve?
This will vary depending on the media organisation's size and activity or use of the work in question; the clearance process should be proportionate. The larger and more high-profile a media brand is, the more scrutiny and reputational risk it may face. Having a simple process in place for the organisation to navigate IPR clearances can save time and effort responding to rights-holders' claims and complaints.
Some simple steps will help staff navigate how to conduct the relevant searches. Having a policy in place to guide internal clearance processes is recommended to ensure that the organisation as a whole takes a uniform and streamlined approach. A policy which manages some of the key steps below would help guide staff as a starting point:
Maintain records of your search processes: this will help demonstrate that the organisation tried to identify any IPR risks ahead of using or publishing third party materials. The more robust your records are, the more you will be able to evidence that you searched various online registers (in the case of registered rights) or conducted both a broad and targeted online search (in order to check for any unregistered rights). It may be appropriate to record your search terms so that you can readily evidence the scope of your searches.
Keep a log of the date that the search was conducted: being able to evidence dates and times for all searches and online checks may help to illustrate that no prior works had been registered or were flagged during your online checks at the date your work was published. This does not mean that your use is necessarily not infringing but may help demonstrate to a judge that care was at least taken.
Keep a list of which databases and websites you searched: some organisations use a template "tracker" document to populate each time clearance searches are conducted. How appropriate this is for your organisation will depend on its size and nature. Keep a record of the name of databases and URLs for websites that were searched. Some relevant databases might be the UK Intellectual Property Office for UK registered trade mark searches and Companies House to understand more about the third party rights holder (if they are a company).
Don't take shortcuts: investing the time to check whether prior rights exist can save time and effort in the long run. The amount of time you invest into clearance searches will vary depending on the context, scale of operations, and type of works involved: regardless of whether the search is a high-level or detailed search, we recommend that you ensure that the clearance process is conducted in a diligent manner.
Identify whether a licence fee is applicable or whether copyright protection has expired: as discussed above, your searches might lead you to identify that you may require a licence or permission to use a third party work, in which case you would need to contact the rights-holder or their authorised representative for more information. They may require a licence fee to be paid. Equally, you may realise that copyright protection has expired and you are free to use a work as you wish. This information should be documented.
Identify whether a defence to copyright infringement is applicable: as a result of your searches, you might determine that your limited or minimal use of part of a copyright protected work might be permitted under one of the copyright infringement defences. These defences are very context-specific and apply in limited situations. If you wish to rely on these defences, you should dedicate the time to consider them properly and document the outcome of this analysis, ideally with input from your legal team.

Summary
Clearance processes help media organisations avoid exposing themselves inadvertently to the risk of infringing third party IPRs, which can lead to reputational damage, infringement or passing off claims, or result in issuing public acknowledgements (eg in follow-up editions of magazines).
Building accessible, strategic clearance policies and procedures into your organisation, especially where intellectual property or an exemplary reputation is the lifeblood of the business, will help protect your brand while avoiding time spent and costs defending claims.
This publication is a general summary of the law. It should not replace legal advice tailored to your specific circumstances.
© Farrer & Co LLP, June 2023