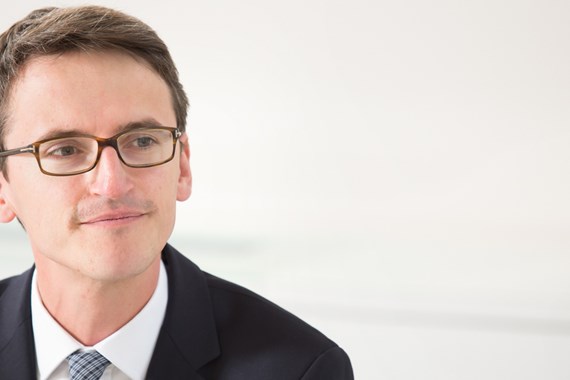 Practice areas
Dispute Resolution
Data, IP and Technology Disputes
William advises corporate clients, institutions and individuals on a wide range of contentious matters including resolving complex contractual, civil fraud and IP disputes.
William is a senior associate in the Farrer & Co Commercial Litigation team.

He has a wide experience of all stages of the litigation process from initial pre-action advice up to trial. His cases often have a cross-border element.

William recognises the burden that litigation can place on clients in terms of time and costs. He therefore encourages clients to think about managing their litigation risk at the earliest opportunity. For example, he advises clients when contractual terms are being negotiated, counselling on potential dangers and on the inclusion of the most appropriate dispute resolution provisions.

When disputes do arise, William advises on what alternative forms of dispute resolution might be available such as mediation and arbitration. His pragmatic approach has helped clients to settle disputes on satisfactory terms without having to involve the courts. That said, William recognises that commercial imperatives can mean that the client's best option is to pursue a claim through the courts. He has extensive court experience and has conducted cases in a range of jurisdictions including the Commercial Court, Technology & Construction Court and the Court of Appeal.

William has a special interest in civil fraud and has advised clients on applications for interim relief including freezing injunctions, asset disclosure orders and passport seizure orders.
William qualified as a solicitor in 2009.
Membership & Accolades

London Solicitors Litigation Association
British Italian Law Association

Testimonials

"William Charrington has been our principal contact at Farrers for English legal advice on art and cultural property. Charrington is superb: he is smart, his writing is concise and he always appears unflappable. He clearly enjoys what he does and is terrifically good at it. I would not hesitate to recommend him." (Legal 500 2022)

"William Charrington – my experience with working with him is very positive. He is constantly on top of everything, always well informed, and doesn't mind working in evenings or weekends if required. His analysis, arguments, suggestions, etc. are usually very good as far as I (not being a lawyer myself) can judge on this." (Legal 500 2021)

"Will Charrington is super clever, unbelievably hard-working, and an excellent lawyer. You don't get a better associates than Will." (Legal 500 2021)

"Will Charrington gave excellent, precise and commercial advice in a complex case." (Legal 500 2021)

Reported Cases

GB Minerals Holdings Ltd v Short [2015] EWHC 1387 (TCC)
GBM Minerals Engineering Consultants Ltd V GB Minerals Holdings Ltd [2015] EWHC 3091 (TCC)
Otkritie v Urumov & Ors [2014] EWHC 191 (Comm)
Chilab v King's College London [2013] EWCA Civ 147
Back to

top