Action short of strike: how can universities react?
Insight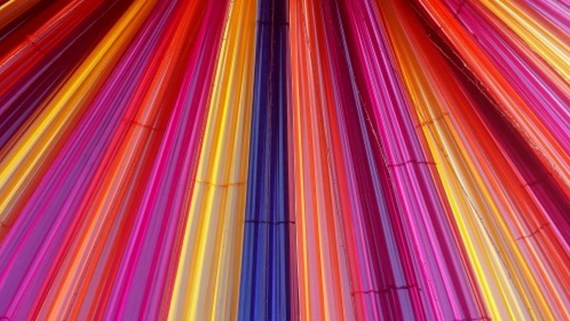 Over 70,000 university staff across 150 universities are striking for 11 days across February and March 2023. The strikes have been called over pay, working conditions and pension cuts. Many university staff have also been undertaking action short of strike (ASOS), the implications of which are considered below.
It is important to universities, now and going forward, to try to ensure there is minimum disruption to the learning of students. As you will be aware, Student Group Claim is already seeking to recover financial compensation for students from leading universities for disruption to academic degrees caused by Covid-19 and strikes by university staff. With the level of industrial action taking place now, it would not be surprising to see similar claims being brought, potentially both in relation to strike action and ASOS.
Is there a right to take industrial action?
The "right to take industrial action" refers to protection for staff from being dismissed or other detrimental treatment for taking industrial action, as well as statutory immunity for trade unions from being sued for inducing staff to breach their contracts by taking industrial action. Industrial action can include the following:
Striking: staff remaining away from work and / or performing no work during the strike period
ASOS: staff attending work but refusing to carry out certain duties. The University and College Union (UCU) has listed the following ASOS:

Working to contract (meaning staff working very strictly to the minimum required by their contracts)
Not covering for absent colleagues
Removing uploaded materials related to, and / or not sharing materials related to, lectures or classes that will be or have been cancelled as a result of strike action
Not rescheduling lectures or classes cancelled due to strike action
Not undertaking any voluntary activities
A marking and assessment boycott

Picketing: attending at or near the university for the purpose of peacefully obtaining or communicating information about the dispute, and / or peacefully persuading any person to work or abstain from working (subject to certain conditions which must be met).
ASOS is the "lesser known" form of industrial action, but can have a significant impact on any workplace, especially when combined with strike action. For universities, it will have a significant impact on students – we are aware that, coming up to exam season, universities are particularly concerned about a marking and assessment boycott, as this could stop students' progression, or even exams.
As the UCU says, "the intention of ASOS is to legally slow down productivity. We all give additional hours to our roles which our employers benefit from. Working to contract, refusing to pick up colleagues' work or volunteer our time shows employers just how much they rely on our goodwill. ASOS allows us to withdraw our goodwill in a way which legally protects us from reprisals."
What can universities do in relation to ASOS?
Contingency plans
Universities need to be aware of and prepared for ASOS to become a more regular occurrence and should consider contingency plans to allow students to be able to continue their education with as little disruption as possible. For example, it is now possible in some circumstances for employers to engage agency staff to replace the work of those taking official strike action (although this recent change of law is the subject of legal challenge). It might be necessary for universities to consider this possibility and prepare accordingly.
Universities could also think about what systems they have in place for the storage of lecture and class materials – having centrally managed platforms would ensure they have copies of materials, are able to keep track of what materials have been removed, and can promptly re-upload any materials which have been removed.
Pay deductions
Where staff participate in strike action, a 100 per cent deduction of salary can be made for any day the worker is on strike (calculated as 1/365th of annual salary). The same does not apply to ASOS – universities cannot necessarily make a 100 per cent deduction of salary. However, there are some options open to universities in terms of pay.
If universities think that some of the ASOS is in breach of contract, ie the employees are not fully performing their contractual duties, then employers can either:
accept partial performance and make a proportionate reduction in pay, or
require the employees to stay away from work and not be paid at all until they agree to comply with their contracts in full. Obviously, this is a firm stance to take and universities should consider how this could have a negative impact on wider industrial relations and staff morale, both now and in the future, before taking any such action. Also, when taking ASOS staff would still perform many of their normal duties, so the corollary of requiring staff to stay away altogether is that universities would have to arrange cover for a wider range of duties.
Some staff might argue that they are fully working their contract and fulfilling their contracted hours of work. As above, staff may be carrying out the minimum of what their contract requires. It is important to remember that there is a nuance here on fulfilling contracted hours versus fulfilling contractual obligations. Employers have the right to expect employees to fulfil their contractual duties, both in terms of hours and content, if they are being paid. If they are indeed doing both of these things, an employer cannot deduct any pay. An example of this would be, if part of the ASOS involves a lecturer refusing to cover any other person's lectures and they are not required to do so by their contract, the university would not be able to deduct any pay as a result of their refusal.
If an employee is unreasonably "going slow" on one aspect of their job and therefore leaving no time to do another contractual part of their role, there may be an argument that even if they are working "full time" they are not performing their contractual duties. A university could consider this as partial performance. Of course, to do so, the university needs to be confident that employees are able to carry out all their contractual duties within reasonable hours.
If a university is looking to deduct pay, they should be careful about how much to deduct – it is difficult to calculate what would constitute a "proportionate" reduction in pay. Operationally, the easiest thing might be to deduct a flat percentage for any employee taking any form of ASOS. However, there might be a risk in doing so that someone doing the "minimum" ASOS may have a claim if the blanket deduction is too high. Also, staff participating in ASOS might hold a whole range of jobs, with varying responsibilities, such that the impact of a particular ASOS for some is very different to others. The most legally sound approach would be to identify the percentage appropriate for each individual member of staff and apply separate deductions based on what ASOS they carry out but this is likely to unworkable in practice.
A cautious middle ground would be to make a blanket deduction at a lower percentage than what would be deducted if all the ASOS was taken. Many universities will also consider making deductions for only some of the more impactful types of ASOS, in which case there will need to be some method for establishing which staff are participating in those ASOS. Clearly, there is no easy answer here, but understandably these are difficult decisions many universities will feel they have to take in order to protect the student experience.
Communication
Universities should keep a strong line of communication open with any staff participating in ASOS, ensuring that they clearly outline the impact of any ASOS.
Open communication with students will also be important, so that they are aware of any likely impact on their education and the reasons for it.
If you require further information about anything covered in this article, please contact Kathleen Heycock, Rosanna Gregory or your usual contact at the firm on +44 (0)20 3375 7000.
This publication is a general summary of the law as at the date of publication. It should not replace legal advice tailored to your specific circumstances.
© Farrer & Co LLP, March 2023