An Executor loses mental capacity – are you prepared?
Insight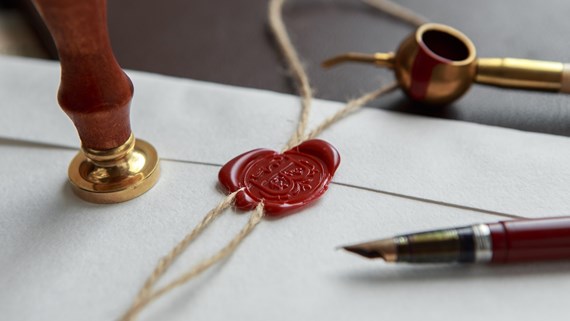 The duty of care owed by executors to the beneficiaries of an estate is integral to the probate process. But what happens where an executor begins to lose, or has lost, mental capacity?
In this article we examine (i) the risks associated with an executor losing mental capacity, (ii) the steps which can be taken to remove an executor who has lost capacity, and (iii) practical steps which can be taken to reduce the risk of an executor losing capacity and help minimise the risk of loss to the beneficiaries of the estate.
The risks associated with an executor losing capacity


It is difficult a) to define capacity; and b) to identify when a person has lost capacity, despite both being discussed at length in legislation and case law. A loss of capacity can come about immediately, for example as a result of an accident or as the result of a degenerative condition such as dementia.
It will come as no surprise that the loss of capacity in executors can lead to significant issues arising in the administration of an estate such as:
Poor administration. The executor may no longer be able to understand their obligations, fail to take necessary advice and/or fail to take appropriate decisions in the administration of the estate. Executors have to comply with a host of responsibilities and failing to carry out tasks properly can cause immediate difficulties (eg late filing of tax returns or applications for probate) or serious long-term problems.


Financial loss caused by risk taking. An executor who is losing or has lost capacity may take excessive risks with investing, administering or protecting estate property. This is, very sadly, a hallmark of early stage dementia.


Heightened tensions. Whether caused by one of the issues set out above, or simply by an unwell executor being in a position of trusted responsibility, tensions can emerge or boil over between co-executors and/or beneficiaries. In the context of the administration and the loss of a loved one, this would only exacerbate what is already a very difficult time.


Risk to co-executors. Importantly, co-executors must understand that they may also be held liable for the failures of a co-executor who is losing capacity, so it is important that any situation is addressed promptly.
Good preparation and prompt action on discovering failing capacity can circumvent, or at lease limit the risk of the above.
Practicalities: removing an executor who has lost capacity


The method of removing an executor who has lost capacity depends on (i) whether there is a Grant of Probate, (ii) how many executors the Will appoints, and (iii) whether the executor in question has made a Lasting Power of Attorney for financial decisions (LPA). This is a technical area where early and detailed advice is required to ensure issues do not arise.
The situation is even more complicated where the executor is also a trustee. In many cases, the Will establishing the testamentary trust will not make provision for resolving the situation when a trustee is losing capacity. This can lead to a standstill in relation to the administration of the trust because decisions cannot be made without the unanimous agreement of the trustees.
We further explore loss of capacity in trustees more generally in our next article.
Practicalities: steps to limit the risks


Loss of capacity is, by nature, difficult to anticipate, but one can take a number of practical steps to reduce the risks associated with an executor losing capacity and to minimise the damage which loss of capacity can cause to the beneficiaries of an estate:
When drafting a trust or Will, the person making the Will should appoint two or more executors, at least one of whom is younger than them and/or in good health. They should consider appointing a professional trustee or trust company in the role of executor (and trustee, if applicable).


Clients should review their Will regularly, especially if their circumstances or those of their proposed executors have changed.


If clients are beneficiaries or co-executors, and they notice that an executor is losing capacity, they should consider asking them to consider resigning before they lose the power to do so. This conversation would obviously need to be handled with considerable care. The court's assistance will be required if probate has been obtained and/or the executor has taken steps to administer the estate, though this ought to be straightforward if managed carefully.


Once an executor has lost capacity, all necessary steps should be taken to replace them as soon as possible.
Conclusions


This is a complex – and often highly emotional – area of law, and dependent on individual circumstances. If you do encounter a situation in which an executor has lost capacity you should seek specialist legal advice as early as possible, to manage the risks.
Whilst this article has focused on executors who lose mental capacity, many of the practical points will also apply to executors who lose physical capacity (eg where a serious car accident incapacitates them for a significant period) but still retain mental capacity. This can cause issues for the estate administration, particularly in the short term in the wake of an unexpected event. Steps can be taken in these difficult circumstances to allow the estate administration process to continue, so we would urge executors and beneficiaries alike to take prompt advice.
If you require further information about anything covered in this briefing, please contact Adam Carvalho, Richard McDermott, Joshua Pugsley, or your usual contact at the firm on +44 (0)20 3375 7000.
This publication is a general summary of the law. It should not replace legal advice tailored to your specific circumstances.
© Farrer & Co LLP, September 2020