Living with Covid in the workplace – new guidance is released
Blog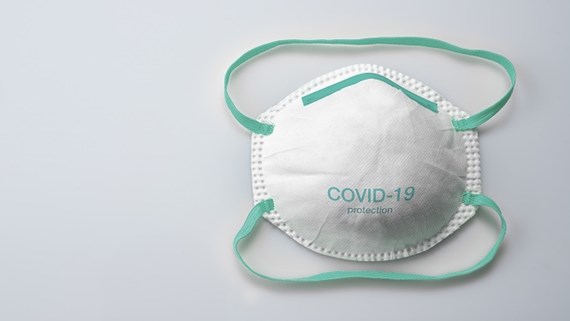 Those of you who grappled with the seemingly endless furlough scheme updates will remember the government's propensity to issue them late on a Friday evening, usually just before a bank holiday weekend. It seems fitting therefore that what may be the government's last piece of Covid workplace guidance was issued just before 6pm on the Friday schools broke up for Easter, and on April Fool's Day no less.
What Covid-19 guidance is now available for employers?


In February, the government announced its plans for Living with Covid and confirmed its Working Safely guidance would be replaced with new guidance on 1 April 2022. The new guidance for employers is now Reducing the spread of respiratory infections, including Covid-19, in the workplace.

Other guidance has also been updated which employers will want to refer to when planning their continued approach to Covid, including:
Key messages for employers in the guidance


The main employer guidance is not overly long and so it is worth employers reading it in full. However, here is a summary of the key messages:
Employers should continue to take actions to reduce the spread of respiratory infections, including encouraging vaccinations, improving ventilation and maintaining a clean workplace.


If a member of staff is unwell with symptoms of a respiratory infection (ie not just Covid), they should try to stay at home and avoid contact with other people until they no longer feel unwell or no longer have a temperature. During this period they should try to work from home if they can. If they are unable to work from home, they should talk to their employer about available options. Employers are told they "may wish to consider how best to support and enable their workforce to follow this guidance as far as possible".


If a member of staff tests positive for Covid, they should follow the same guidance as above, but for a period of five days after the day they took the test. They should avoid meeting people at higher risk of becoming seriously unwell from Covid for ten days after the test.


There remains a small number of people whose immune system means they are at higher risk of serious illness from COVID-19, despite vaccination. People in this group are advised to "work from home if this feels right for you". If working from home is not possible, people in these groups should speak to their employer about what arrangements they can make to reduce the risk. Employer guidance states that "employers may wish to consider the needs of employees at greater risk from COVID-19".


Other people who were previously identified as "clinically extremely vulnerable" are now well protected following vaccination and are advised to follow the same guidance as everyone else on staying safe.


Employees must be sick or incapable of work in order to be eligible for statutory sick pay (SSP); they are no longer automatically entitled to SSP for self-isolating. Statutory sick pay will also only be payable from the fourth qualifying day an employee is off work.


Free Covid testing for the general public ended on 1 April 2022. Free tests will only be available for specific groups, including people at risk of serious illness from COVID-19. Lateral flow tests are now reportedly selling for £1.99 each.


There is no longer a requirement for employers to consider COVID-19 as part of their statutory health and safety risk assessments (though they may choose to do so). Employers should continue to consult workers and their representatives on any changes they make that might affect health and safety. They should also continue to comply with their usual legal obligations relating to health and safety, employment and equality duties.


There is no longer a requirement to report workplace outbreaks of Covid.


In its Living with Covid guidance, the government expressed the intention to "consult with employers and businesses to ensure guidance continues to support them to manage the risk of COVID-19 in workplaces". So whether this will be the last iteration of the government's Covid workplace guidance (and potentially our last WorkLife blog on Covid) is yet to be seen.
What now for the management of Covid in the workplace?


With this latest guidance, the government wants to "empower businesses to take responsibility for implementing [COVID-19] mitigations" and has firmly shifted the management of Covid onto individuals to take personal responsibility for their actions. The language used is suggestive only (individuals "should try to stay at home" and employers "may wish to consider…" (my emphasis)), without any sort of obligation or consequence being imposed. It is also no coincidence that the main employer guidance now refers to "respiratory infections" in general, rather than just Covid, giving a clear signal of the government's intention (hope?) that Covid should start to be considered and managed by employers and employees alike in a similar way to other infections.

Whether you are ready to remove any or all Covid mitigations just yet though will to a large extent depend on the particular circumstances and demands of your workplace, including perceptions among staff and customers and whether employees are able to work from home. In determining your approach, perhaps ask yourself: how would your employees and customers react to someone with potential Covid symptoms attending the workplace? Are you comfortable leaving employees to decide whether or not potential symptoms justify them staying away from the workplace or do you want to be involved in that decision?

If you have any concerns, the safest approach is likely to be to continue to maintain Covid risk assessments and policies for the time being at least (and particularly while case numbers remain high). In planning your continued approach to Covid, you may want to consider:
The extent to which you might want to impose restrictions on employees displaying potential symptoms of Covid from attending the workplace.


Whether there are other ways to manage the risk, such as working from home, face coverings or daily testing.


Whether you are willing to support employees with the cost of continued Covid testing.


How to support employees at higher risk of serious illness from COVID-19.


How to support other employees who might feel vulnerable about the removal of Covid restrictions.


If you previously had different sick pay or absence management rules for Covid-related illness, to what extent do you want to maintain that or do you want to start to manage Covid in accordance with other infections.
There has been a lot of talk about 2022 being the year we "learn to live with Covid". By moving from strict rules of "must" and "should", to guidance of "may" and "try", what this looks like in the workplace has now been passed to individual employers to determine.
This publication is a general summary of the law. It should not replace legal advice tailored to your specific circumstances.

© Farrer & Co LLP, April 2022