Redundancy reminders: alternatives to making redundancies
Blog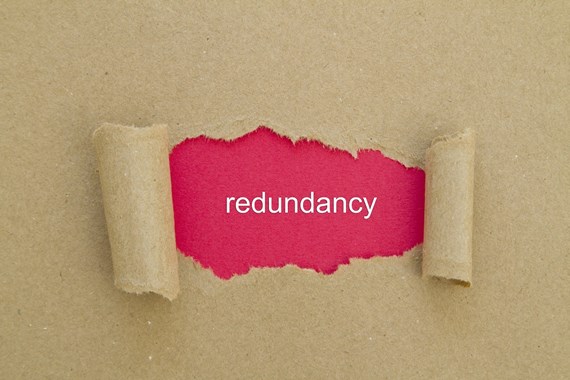 The bleak redundancy statistics continue to roll in, as companies feel the economic impact of the Coronavirus pandemic. Mainstays of the high street have been badly affected (Marks & Spencer, for example, has recently announced 950 redundancies and Boots a further 4,000). Airports and aviation companies also feature prominently on the list, as does the automobile sector. The greatest challenge potentially lies ahead though, when the government's furlough scheme ends in October and many of the (over nine million) employees who have been furloughed may find themselves at risk of redundancy if they no longer have a job to go back to.
We have recently published a mini-series of blogs on handling redundancy exercises to give guidance to employers that are faced with such troubling decisions, links to these can be found here:
In this edition, we switch our focus and instead ask what alternatives there might be to making redundancies:
1. Changing terms and conditions


Employers may be able to save costs by changing employees' terms and conditions to reduce their contractual entitlements, for example, by reducing pay (either with or without a corresponding reduction in working hours), changing job roles (eg redeploying staff to areas of the business which are performing), or reducing / waiving certain benefits, such as company sick pay, holiday entitlement (in excess of the statutory minimum) or bonus payments.

The starting point to any variation in contractual terms should be to reach agreement with affected individuals, usually through consultation with employees or any trade union representative. Under normal circumstances, employees and their representatives would be unlikely to agree to such measures.

However, where the alternative is job losses, there may be more of an appetite to reach an agreement.
For more information on making changes to terms and conditions, see our notes on:
2. Lay-off and short time working


Some employees may have express lay-off or short time working clauses in their contact of employment, which will permit employers to do the following without express consent:
Laying off employees means that the employer provides employees with no work (and no pay) for a period while retaining them as an employee. This might be relevant where a downturn in work means fewer employees are required on a temporary basis. To satisfy the statutory definition of lay-off an employee must have been given no pay because they have been given no work. By and large, employers have been able to access the furlough scheme during the Coronavirus pandemic rather than invoke a lay-off clause. However, it is possible that employers may seek to rely on lay-off clauses after the scheme ends in October.


Short time working means providing employees with less work (and less pay) for a period whilst retaining them as employees. This might be relevant where a downturn in work means a business does not need all employees to work their contracted hours. An employee has been put on short time working if, by reason of a reduction in the work provided for the employee by the employer, the employee's remuneration for the week is less than half a week's pay.
In the absence of a contractual right to do so, it will be a fundamental breach of contract if an employer lays off an employee or puts them on short time working without that employee's agreement. In these cases, employers will need to seek to vary their terms and conditions, as mentioned above.
There is specific legislation governing lay-offs and short time working, which employers should familiarise themselves with if adopting either of these approaches.
3. Terminating worker/contractor contracts


Employers may want to consider whether there are workers, agency staff or contractors whose contracts can be terminated without the risk of an unfair dismissal claim or obligation to pay a statutory redundancy payment.
Bear in mind, however, that terminating the contracts of workers or independent contractors is not entirely risk free. There is nothing stopping a worker or independent contractor seeking to challenge their employment status by claiming they are in fact an employee. An employer may have some protection from this if the individual has less than two years' service as they will not have the right to claim for unfair dismissal in this case. Employers would also need to be able to demonstrate that the reason for ending their contract was not tainted by discrimination or affected by whistleblowing.
4. Recruitment freeze and withdrawing job offers


Employers may be able to save costs by restricting external recruitment. Review vacancies and decide whether they are strictly necessary or can, for example, be filled by redistributing work amongst existing staff.
Another option to save costs without losing existing staff is to withdraw any offers of employment before the new member of staff joins the organisation. Unless the employee has previous relevant continuous service (for example with the same or an associated employer) they will not have sufficient continuous service to bring a claim for unfair dismissal. The process of withdrawing a job offer will differ depending on whether the offer has been accepted by the employee or not.
Before acceptance by an employee – an offer of employment can be withdrawn at any time before it is accepted by the employee without the need for notice.


After acceptance by an employee – once any conditions to which the offer was subject have been satisfied, and an employee has accepted an offer of employment, a contract of employment will have been formed on the date of acceptance (regardless of the fact that the employee may not have started the role). In order to terminate the contract, an employer will need to give the employee notice in accordance with the terms of the contract, which may in some circumstances entitle the employee to a payment in lieu of notice.
An alternative to withdrawing an offer, would be to seek to defer the start date until such a time as the company is better placed for the employee to start.
5. Controlling other costs


There are costs associated with employees that employers may be able to restrict, for example, imposing a pay freeze, deferring or not making bonus payments, restricting overtime and limiting training costs.
Employers should be careful to ensure that these are not contractual rights before making such changes and where necessary follow an appropriate procedure before making any changes (eg see changing terms and conditions above).
6. Unpaid leave


One temporary way of reducing staff costs is to ask staff to take a period of unpaid leave, since this would retain them as an employee without incurring salary costs for a period. This would need to be arranged with agreement, which may be hard to secure amongst employees reliant on a regular salary. However, there may be employees for whom it might be acceptable for a fixed period.
7. Explore flexible working


There may be more flexible ways of working which bring with them reduced costs. For example, could increased home working reduce the need for expensive office space or at least reduce the overheads of running an office. Are there staff who would like to work part-time? Is there anyone who would be willing to job share, thereby allowing a company to retain two members of staff but for reduced costs?
Linked to this, are there any employees approaching retirement who might be willing to take early retirement (if allowed by the relevant pension scheme), or a phased reduction in hours as they approach retirement? Any conversations of this sort would need to be handled with care, so as not to give rise to possible age discrimination claims.
Times of crisis can often force employers to come up with new ways of working in order to survive – who would have thought so many businesses would be able to adjust to home working so quickly. Although sadly it won't be possible to avoid redundancies in every case, it is possible that with some creative thinking, companies may be able to find alternative ways of cutting costs without losing valuable members of their workforce. Even if, ultimately, it is not possible it is necessary to make employees redundant, employers should still consider the alternatives set out above as part of their redundancy business case and any consultation exercises, to avoid the risk of unfair dismissal claims.
If you require further information about anything covered in this blog, please contact Kathleen Heycock, Hugh Young, or your usual contact at the firm on +44 (0)20 3375 7000.
This publication is a general summary of the law. It should not replace legal advice tailored to your specific circumstances.
© Farrer & Co LLP, August 2020