The four-day working week: an employers' guide
Blog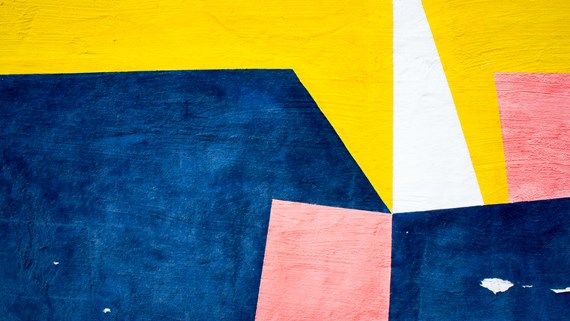 The pandemic has seen a seismic change across society, not least in the world of work. Calls for a four-day working week have gained significant traction. Six-month trials of a four-day working week are running from June to November 2022. 70 companies (ranging from charities to retail and healthcare) and around 3,000 workers are taking part.
The trial will run on the 100:80:100 model – 100 per cent of pay for 80 per cent of the time, in exchange for a commitment to maintain 100 per cent productivity. Many employees already work compressed hours and as such work 35 hours over four days. A four-day work week isn't a compressed work schedule, but rather reduced hours. So, the employee would work around 28 hours over four days and have a three-day weekend. Once the trial ends, the lead researcher says they will be collecting data on "how employees respond to having an extra day off" across a range of factors. Similar trials are due to start in New Zealand and Japan.
Potential benefits


While we will not know for sure until the outcome of the report, we can speculate the likely benefits:
Occupational stress accounted for 55 per cent of all working days lost between 2019 – 2020. An increase in rest period may aid in decreasing the number of employee absences during the working week.


The CEO of 4 Day Week Global says a four-day week could help abate the great resignation, please see our previous blog here.


Previous studies have indicated an increase in employee productivity.
Adopting a four-day working week can also be beneficial to a business ESG strategy:
Environmental: there will be a reduction in an employers' carbon footprint. With workers commuting into the place of work less frequently, less energy will be expended in ensuring the work-space is lit and heated.


Social: a four-day week will be beneficial to work-life balance. Promoting a positive balance is vital to increasing your attractiveness to the new young top-talent.


Governance: research by Bogg in 2016 showed that in Europe around 70 per cent of part time workers are women. More generally available flexible working may help reduce the childcare disparity in the workplace allowing more women to work more. This may help reduce your gender pay gap, which is again vital for attracting the best of the female workforce.
For more on why employers should care about ESG, see our blogs on What is ESG and why is it important and Top tips for embracing ESG in the workplace.
Potential pitfalls


There have been concerns as to whether a four-day week will require contractual variations. This could cut across multiple areas in the contract, not least clauses covering the hours of work.
If you do need to make alterations to terms and conditions employers should still try to seek mutual consent with employees (for more on changing terms and conditions, see our previous blog here).


Employers may also need to revise policies. For example, employers may be tempted to increase employee monitoring in order to ensure productivity and will need to ensure their privacy policy is broad enough to cover any new systems introduced to monitor productivity and it complies with the data protection legislation (for more information see our previous blog here).


A study in 2019 by the University of Reading found that 25 per cent of employees used the "additional" day to undertake voluntary or other work. If employees are undertaking additional voluntary or paid work, employers ought to be careful to monitor their working time and ensure that the employee is drawn aware to any exclusivity or confidentiality clauses in their contracts.
Facilitating a four-day working week will be a challenge for HR, especially for organisations that have a need to operate consistently over the week. Care should be taken however to avoid claims of discrimination:
Those already on flexible working patterns may currently have their pay pro-rated to reflect the fact they work fewer days. This should be adjusted if the working week is reduced from five days to four. There are different ways to do this, for example, by increasing the pay of staff who work part time, reducing their hours proportionately or adjusting their annual leave entitlement (see the 4 Day Week Campaign for more information). Given the majority of part-time workers remain women, an employer may risk a large-scale indirect discrimination or equal pay claim if an adjustment of some sort is not made.


Some employees may have a need to take a particular day off. This might be for religious reasons or as part of caring responsibilities. An employee may request to have the "new" day off on a consistent day and refusing the request may give rise to a claim of indirect discrimination.
Perhaps the greatest shift will be cultural. While some employees will accept the day off with great enthusiasm, it may be a more difficult shift for some to understand. It may be that additional work is required on the fifth day, but managers should have clear guidance on when it is acceptable to ask an employee to undertake what is now additional work. It is not difficult to imagine that undue pressure placed on an employee could lead to grievances and allegation of workplace bullying.
How does this affect flexible working requests?


It is important to remember that an employee can already achieve a four-day week by other means, albeit for a prorated salary. Section 80F of the Employment Rights Act 1996 gives employees the ability to request flexible working. Irrespective of your opinion on the four-day working week trial flexible working requests must be taken seriously. When considering them ensure you follow your policy, consider a trial period and deal with requests promptly amongst other things.
While the right is only to request flexible working, as opposed to being guaranteed flexible working, an employee can make a complaint to an employment tribunal if the request is unreasonably rejected although the maximum compensatory award is only eight weeks pay. A denial or removal of a flexible working arrangement could constitute a detriment for a discrimination claim. Most often the protected characteristic relied upon is sex to facilitate childcare responsibilities, but an employee could rely on other protected characteristics by association. For more information on considering flexible working requests, please see our blog here.
What to do now?


In short, nothing. Keep an eye out for the report on the four-day week and expert commentary on it. Given how slowly Employment legislation passes through Parliament, even if the report is out in November 2022 there will not be an overnight shift to a four day week.
With many thanks to Alex Evans, a current paralegal in the Employment team, for his help with preparing this blog.
If you require further information about anything covered in this blog, please contact Katie Fudakowski, or your usual contact at the firm on +44 (0)20 3375 7000.
This publication is a general summary of the law. It should not replace legal advice tailored to your specific circumstances.
© Farrer & Co LLP, June 2022