Can't come to the UK? How Coronavirus is affecting people coming to the UK
Insight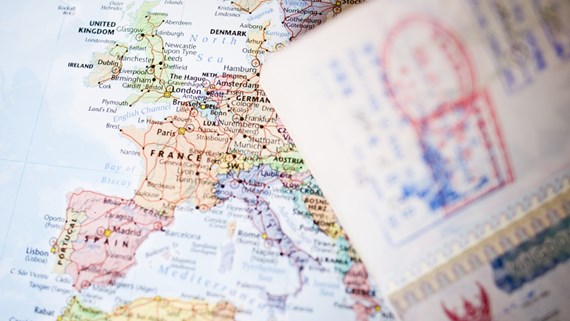 In this briefing we consider some of the key points for those in the opposite scenario: wishing to be in the UK but unable to come here. We focus on the immigration aspects of being stranded outside the UK. Look out for our next briefing later this week which will cover some of the key tax considerations.
Q: I have a UK visa and am careful about not spending too much time overseas so that I can apply for Indefinite Leave to Remain ("ILR") in the UK (or Settled Status) in the future. However, I am currently outside of the UK, unable to return and am worried that this will affect my ability to show "continuous residence" for ILR. What should I do?


The first thing to say is that the way in which "continuous residence" is calculated for ILR depends on exactly which visa category you are applying under and the date on which your latest visa was issued. Therefore, this briefing is written in general terms and should not replace specialist immigration advice.
We do, however, strongly recommend that if you are a UK visa holder who is unable to return to the UK due to the Coronavirus situation, you should keep evidence of why you are unable to do so as you may need this for future immigration applications.
Points Based System migrants and their dependants – ILR
Under the current law, many migrants in the UK under the Points Based System (such as investors, workers and their dependants) are subject to a limit of spending no more than 180 days outside the UK in any 12-month period, calculated on a rolling basis, in order to be eligible for ILR.
The Home Office is normally strict on this 180-day limit and it is not clear at the present time how excess absences due to the Coronavirus situation will be treated in the future. However, the Home Office has discretion to waive excess absences for "serious or compelling reasons". Although the definition of "serious or compelling reasons" varies and the Home Office is yet to issue guidance as to whether COVID-19 would be considered as such, it is reasonable to expect a global pandemic to be included in this definition. We will continue to monitor the approach taken by the Home Office.
Europeans and their family members – Settled Status
If you hold Pre-Settled Status in the UK under the EU Settlement Scheme and are planning on applying for Settled Status once you have lived in the UK for five continuous years, you would normally need to ensure that you do not spend more than six months outside the UK in any 12-month period in the five years before your Settled Status application. Importantly, the Immigration Rules also state that a single absence of up to 12 months will not break continuity of residence for the purposes of Settled Status applications if the absence was "for an important reason". Similarly to "serious and compelling reasons" for ILR purposes, what amounts to an "important reason" varies. Examples of important reasons include childbirth, serious illness or an overseas posting. We would expect COVID-19 to fall within this definition and those unable to return to the UK due to the pandemic to be able to rely on the "important reason" provision. However, it is important to note that the government has not yet issued a policy on this point. We will continue to keep this under review.
Retaining evidence of the reasons for your inability to return to the UK is essential in this context. We also recommend you monitor the rest of your absences during the five-year qualifying period.
Q: I already hold ILR (or Settled Status) and was hoping to apply for British citizenship. However, I am now overseas, unable to return and am worried that I will be over the absence limits for my naturalisation application. What should I do?
To apply for naturalisation as a British citizen, the usual limit on absences from the UK is 450 days in the five years before your application (or 270 days in the last three years if you are married to, or in a civil partnership with, a British citizen), of which, no more than 90 days should have been spent outside of the UK in the 12 months directly before submitting the application.
Notwithstanding the limits above, the Home Office has discretion to waive excess absences in citizenship applications in certain circumstances. We hope that COVID-19 related absences will come within this discretion, although the government has not yet announced guidance in this regard. Again, we advise you to keep evidence of why you were unable to return to the UK as planned and review your total absences prior to applying for British citizenship.
Q: I am overseas and was recently granted a new UK visa. However, I am not able to travel and am concerned that the 30-day visa vignette in my passport will expire before I am able to use it and collect my longer-term visa card (Biometric Residence Permit) from inside the UK.


Generally speaking, people who are unable to enter the UK within the initial 30-day period can apply for a replacement visa vignette by making a "transfer of conditions" application.
The Home Office policy has been updated since this briefing was first published on 30 March to confirm that if an applicant's initial 30-day visa (which is issued to facilitate entry to the UK) has expired, or is about to expire, they will be able to request a replacement visa with revised validity dates free of charge, and that this process will be in place until the end of 2020.
Q: My local Visa Application Centre has closed which means that I am not able to attend a biometric appointment to complete my UK visa application, and/or I cannot collect my passport.


As with other businesses worldwide, many Visa Application Centres (VACs) around the world have been forced to close or offer reduced services as a result of COVID-19. This means that, for many people, their UK visa applications will effectively be put on hold or delayed.
Those who already submitted their online visa applications are usually expected to attend a biometric enrolment appointment within 45 days of the online submission. The Home Office has not yet confirmed whether this 45-day requirement will be waived. We will continue to monitor the position. In the meantime, we recommend that you regularly check the status of your local VAC, particularly as some VACs have already confirmed that appointments can be re-scheduled once they re-open.
Q: Can I apply for a UK visa at this time and should I continue to prepare my UK visa application?


There is nothing preventing you from applying for a UK visa online. However, most VACs are already closed and additional VACs may close at very short notice. Given the delays to biometric enrolment appointments and visa processing (which we have explored above), as well as the lack of guidance from the Home Office on this point, you may wish to hold off on submitting your online application for the time being.
To ensure time is not lost in the future, you may wish to continue preparing your application in the meantime. This should put you in a better position to progress your visa application as quickly as possible when VACs re-open. However, as some evidential requirements carry a validity period, we recommend you take advice when preparing your application.
A link to our COVID-19 web page is here where you can find further advice notes which is being updated on a daily basis.
If you require further information about anything covered in this briefing, please contact Elena Hinchin, Sonia Cala-Lesina or your usual contact at the firm on +44 (0)20 3375 7000.
This publication is a general summary of the law. It should not replace legal advice tailored to your specific circumstances.
© Farrer & Co LLP, April 2020