Disputes predictions: Trends in 2022 and our predictions for the year ahead
Insight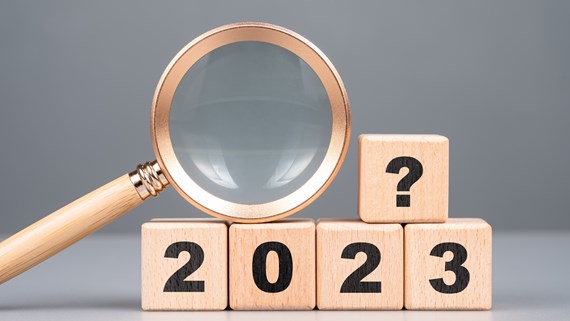 2022 was an unprecedented year of change. The continuation of the global economic downturn is expected to lead to a further increase in the number of disputes across many sectors.
The 2022 trends highlighted and the predictions for 2023 have been drawn from across our dispute resolution team, covering a broad range of sectors and specialist practice areas including: reputation management, fraud and asset recovery, art, data protection, IP and technology, banking and financial services, commercial, and property.
Our predictions for the year ahead include a possible increase in inauthenticity claims in the art sector, a rise in claims pursued for data theft and fraud, and a greater volume of FCA investigations and enforcement action being taken against regulated firms.
The impact of the much discussed Online Safety Bill is likely to be a point of interest, and, as the pressures of the cost of living crisis are felt, we also expect to see supply chain disruption and corporate insolvencies, both leading to increased litigation, and a greater scrutiny of past financial transactions.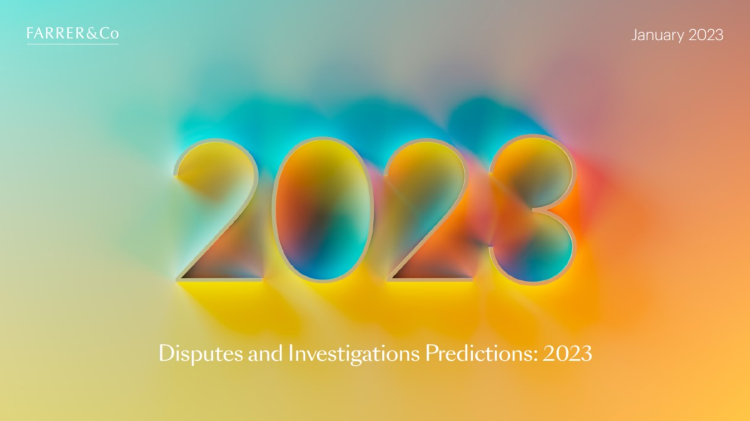 If you require further information about anything covered in this briefing, please contact Gerard Heyes or your usual contact at the firm on +44 (0)20 3375 7000.
This publication is a general summary of the law. It should not replace legal advice tailored to your specific circumstances.
© Farrer & Co LLP, January 2023