Dragged into foreign fights: the risk of defending litigation abroad
Insight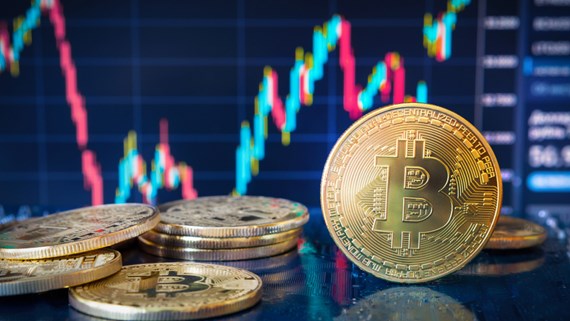 A recent High Court judgment highlights how unwary providers of investment services may find themselves having to defend litigation abroad.
Summary
The recent High Court decision in Ramona Ang v Reliantco Investments Limited [2019] held that an individual who carries out sophisticated, speculative and seemingly professional trading of specialised and volatile products may still be considered a "consumer". This "consumer" status is important because EU law enables consumers to bring proceedings in the courts of their country of domicile instead of being obliged to rely on the courts of (i) a defendant's home state or (ii) any state mandated by the terms of a contract.
This case serves as a useful illustration that an individual carrying out seemingly professional activities may still be considered a "consumer", with the power to bring court proceedings in their own EU Member State.
Background
Ms Ang invested in Bitcoin futures through an online trading platform, UFX, owned by Reliantco Investments Limited (Reliantco), a company incorporated in Cyprus. Ms Ang, a UK resident who had significant private wealth but was not employed at the time, had no education or training in cryptocurrency investment or trading. She did, however, manage her family's wealth and assisted her husband, a computer scientist with very significant cryptocurrency and blockchain expertise, in aspects of his professional life.
Ms Ang claimed that Reliantco had wrongfully blocked access to her UFX platform, with the result that she was unable to withdraw funds. She brought a claim in the English High Court against Reliantco for compensation for the loss of her open Bitcoin position.
Reliantco challenged the jurisdiction of the English courts on the basis of its terms and conditions, which provided for exclusive jurisdiction of the courts of Cyprus. In response Ms Ang claimed that her status as a consumer (pursuant to the Brussels Regulation (Recast) No 1215/2012 (the Regulation)), enabled her to bring proceedings in her own place of residence.
Reliantco denied that Ms Ang was a consumer because (i) trading in Bitcoin futures could not constitute "consumer activity", and (ii) her activity demonstrated the sophisticated strategy of a professional trader.
Judgment
The Court rejected Reliantco's argument that trading in cryptocurrencies is necessarily a business (ie non-consumer) activity. It confirmed that a wealthy individual committing substantial private capital to speculative transactions in the hope of making investment gains could still be considered a "consumer".
The Court held that the key question when assessing whether an individual investor is a "consumer" is not the skill of the investor nor the value of their investment activity, but rather the purpose for which the investment was entered into. In particular, the court will look at whether the contract was entered into for a purpose outside the putative consumer's trade or profession. If it was, the individual will ordinarily be a consumer.
In this case, the Court held that although Ms Ang's trading strategy showed expertise and sophistication, she had contracted with Reliantco for a purpose outside her trade or profession. She was therefore deemed a "consumer" and consequently permitted to continue her claim in the English courts. Reliantco's jurisdictional challenge was dismissed.
Comment
Although the Court emphasised that each case would turn on its own facts, this decision does provide some clarification on who will be considered a "consumer" for the purposes of the Regulation and, as a consequence, whereabouts any litigation concerning that consumer might take place. Those offering investment services to wealthy individuals should be aware that:
The question of whether an individual is a "consumer" will turn on whether they are considered to be contracting for a non-business purpose.
A wealthy and sophisticated trader investing large sums in volatile products, who adopts a seemingly professional trading strategy, can still be (and is arguably likely to be) considered a "consumer".
An individual's status as a "retail client" under Markets in Financial Instruments Directive (MiFID) II is irrelevant in determining whether they are a "consumer" for the purposes of the Regulation (the "retail" and "consumer" tests are different, as confirmed by a recent opinion published by the Court of Justice of the European Union).
If a contract with a consumer does contain an exclusive jurisdiction clause, this may not be upheld by the courts, which could lead to litigation proceeding in a foreign EU Member State.
Professional bodies may be able to mitigate the risk of having to litigate in a foreign EU Member State by amending their onboarding documents to require sophisticated and experienced individual investors to self-declare that they are investing in the course of their private business activity as an "independent trader". This may offer some protection against litigation abroad by denying an individual the opportunity later to claim that they are a "consumer".
If you require further information about anything covered in this briefing, please contact Jolyon Connell or Lucy Penn, or your usual contact at the firm on +44 (0)20 3375 7000.
This publication is a general summary of the law. It should not replace legal advice tailored to your specific circumstances.
© Farrer & Co LLP, June 2019