Why UK businesses need to look out for supply chain risks
Insight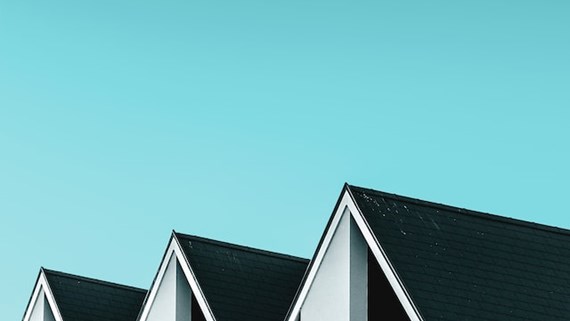 UK businesses need to be alive to a growing global trend towards scrutiny of supply chains. This is particularly true of businesses in the retail, manufacturing and hospitality sectors, which often have long and international supply chains. This article highlights a number of recent or expected regulatory changes which will impact UK businesses and identifies potential litigation risks.
Driven by environmental, social, and governance (ESG) principles, governments and regulators are increasingly obliging businesses to identify and address human rights and environmental risks along their supply chains. A transition from previous 'soft law' standards to "hard law" obligations has the potential to impact businesses outside the territories in which regulations are imposed, including businesses based in the UK. Businesses will need to monitor new legislation as well as their own supply chains in preparation for greater scrutiny by regulators and by contracting parties who are directly bound by the new rules.
Supply chains in the retail, manufacturing and hospitality sectors often rely on labour or raw materials used in or sourced from less regulated jurisdictions. These supply chains can be difficult to monitor. While UK businesses further down the chain may previously have felt comfortable both from a legal and reputational perspective if they do not contract directly with parties in those jurisdictions, that is changing. Not only is there more regulatory scrutiny, but companies also face the risk of so-called ESG litigation, instigated by injured complainants, activist groups or shareholders and investors whose stock may have fallen. It is only a matter of time before we see litigation between businesses in the supply chain arising from alleged breaches of ESG-related obligations.
What are the new regulations?
The EU is bringing forward a series of mandatory supply chain due diligence proposals over the next two years under its "Green Deal", a programme of policy initiatives with the overarching aim of making the EU climate neutral by 2050. The EU's measures are designed to have extra-territorial reach with the aim that commodities traded through the EU and products placed on the EU market are sourced / manufactured responsibly.
UK companies with an EU presence will be directly affected but any UK companies supplying in-scope EU companies will be indirectly affected. The regulatory scrutiny is wide-ranging. For example, the Deforestation Regulation will require companies trading commodities with the EU (including cattle, cocoa and wood, as well as products made from those commodities such as leather, chocolate and books) to ensure their supply chains are not linked to illegal deforestation. According to the Food & Drink Federation, EU trade made up 69 per cent of the UK's total food and drink imports and 55 per cent of exports in 2022. All of this trade will be covered by these regulations. Those companies found to be non-compliant can have products confiscated, be denied access to the EU market or, in the worst cases, potentially be fined up to 4 per cent of their annual turnover in the EU.
Germany has already implemented its own Corporate Due Diligence Obligations in Supply Chains Act (Lieferkettensorgfaltspflichtengesetz - LkSG) (the German Act) in January 2023. As with a similar EU directive, it requires companies to have a compliance management system to assess and report on the risk of ESG abuses within their own companies, with direct suppliers and, where they are deemed to have "substantial knowledge", indirect suppliers. Any UK businesses which trade directly or indirectly with German companies will therefore be subject to scrutiny via their German counterparts and will need to be able to account for their own onward supply chain, or risk losing business. Furthermore, UK companies with branches in Germany employing more than 3,000 employees are already bound. This threshold will fall to 1,000 employees from next year.
Regulations relating to supply chain due diligence have also been introduced outside the EU in recent years, including the Business Supply Chain Transparency on Trafficking and Slavery Act in the US (2020), the Transparency Act in Norway (2022) and the Corporate Responsibility on Human Rights (C-262) statute in Canada (2022). This is a developing area, but the direction of travel globally is clear.
What is the regulatory position in the UK?
Regulation in this area in the UK is relatively light, but this may change. The Modern Slavery Act 2015, which requires certain UK companies to publish a slavery and human trafficking statement each financial year, currently has limited scope and teeth. The UK government said in May 2022 that it had no plans to implement supply chain due diligence in respect of ESG, citing the existing burden of regulation on businesses. Its approach to date has been to rely upon self-regulation and businesses choosing to implement supply chain due diligence in line with UN or Organisation for Economic Co-operation and Development (OECD) guiding principles.
It remains to be seen whether any future government may take a more interventionist line. Calls from those seeking tighter rules more in line with the trend in Europe and other parts of the world are likely only to get louder and consultations are already taking place. For example, the Law Commission published its "Corporate Criminal Liability: an options paperb" in June 2022 which set out a framework for corporate criminal liability to be extended to "failure to prevent" offences for overseas human rights abuses.
What is the litigation risk to UK businesses?
There is an obvious risk to any UK businesses which are directly bound by local laws in other jurisdictions, including supply chain due diligence regulations, of being subject to legal claims or regulatory action in those jurisdictions.
There is also a risk of disputes between contracting parties where one has allegedly failed to comply with its ESG-related obligations. For example, a German company seeking to ensure its own compliance with the German Act may request a contractual warranty from a supplier that it has complied with the relevant statutory codes of conduct. Claims could arise where any such warranty is allegedly breached.
The English courts are in some circumstances receptive to claims against UK companies arising from actions or defaults further down the supply chain. For example, the case of Begum v Maran [2021] EWCA Civ 326 showed the potential for a claim based on a duty of care to avoid harmful practices further down the supply chain. The claimant was the estate of a worker killed in Bangladesh in the breaking up of a ship. The estate sued the UK-domiciled company which sold the ship to a third party which then arranged for the disposal of the ship in an unsafe manner. Although the claim has not advanced further, it survived a strike out application at first instance and in the Court of Appeal. The case offers some insight into how a common law duty could evolve in respect of the consequences of corporates' interactions with third parties.
Dyson is currently being sued by workers employed by a third party in a Malaysian factory where Dyson products were being manufactured. The claim alleges that workers were subject to unlawful and exploitative working conditions and that Dyson is liable because it knew, or ought to have known, of the alleged illegal practices. They point to Dyson's previous public statements about their procedures for detecting and preventing forced labour in their supply chains. Judgment is awaited on a preliminary issue of whether the claims should be heard in the courts of England and Wales, or whether they should be heard in Malaysia, as Dyson contends.
Litigation will also develop further in areas such as shareholder / investor actions, including so-called "greenwashing" cases where misleading information regarding a company's ESG credentials is published, consumer actions for damaging or misleading products or services, and public law challenges to regulatory decisions.

Conclusion
UK retail, manufacturing and hospitality businesses should be alert to the global trend towards supply chain due diligence and identify any risks to their business posed by their current processes or contractors. The outlook is likely only to become more challenging: we expect regulators to get tougher, courts to become more sympathetic to claims and contracting parties to be more exacting of their suppliers.
Our Commercial Litigation team advises on a range of related disputes across the length of the supply chain, particularly within the manufacturing, retail, hospitality and leisure industries. The Firm's wider ESG group incorporates lawyers from across our practice areas.
This publication is a general summary of the law. It should not replace legal advice tailored to your specific circumstances.
© Farrer & Co LLP, September 2023