OfS Consultation: new condition of registration about harassment and sexual misconduct
Insight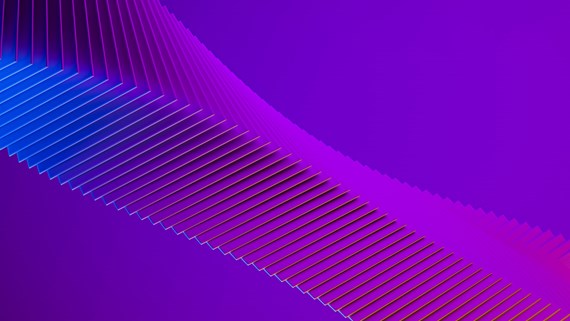 Over the last few years, the Office for Students (OfS) has adopted various measures aimed at tacking harassment and sexual misconduct in universities. In their words: "We had hoped to see concerns about harassment and sexual misconduct addressed through effective self-regulation…" Of particular note, in April 2021 the OfS published its Statement of Expectations setting out how universities should prevent and respond to incidents of harassment and sexual misconduct (see our previous article). These were, however, simply expectations and not formal regulatory conditions.
Following recent evaluation, the OfS has concluded that progress has not been sufficient. From 23 February 2023 to 4 May 2023, the OfS is running a consultation about a proposed new condition of registration in relation to harassment and sexual misconduct. Such a condition would be a formal regulatory obligation on universities monitored for ongoing registration, which would be a significant change. Here, we consider what this proposal might look like in practice.
Overview of consultation
The consultation invites responses on several strands which would collectively make up the new condition for universities:
Providing clear definitions for harassment and sexual misconduct to support consistency across the sector. This would go beyond the Equality Act 2010 definition of harassment linked to protected characteristics.
Requiring universities to maintain a single document comprehensively setting out policies and procedures relating to harassment and sexual misconduct.
Requiring universities to allocate sufficient capacity and resources to meet the condition effectively.
Requiring universities to comply with the condition in a way aligned with freedom of speech and academic freedom.
Prohibiting the use of non-disclosure agreements (NDAs).
Requiring relevant staff to disclose personal relationships with students, and providers to maintain a register of these and to take ongoing steps to manage aspects of such relationships.
Below, we focus on the final two elements.
Banning NDAs
We have previously written about the use of NDAs in universities in the wake of the #MeToo movement and Everyone's Invited. Already, the Vice-Chancellors of 75 English universities and four constituent colleges of the Universities of Cambridge and Oxford are listed as having signed up to a voluntary pledge not to use NDAs for complaints about sexual harassment, bullying and other forms of misconduct.
The proposed condition of registration looks to enforce this by putting in place a formal prohibition on universities putting restrictions on individuals who want to disclose information about an allegation of harassment and / or sexual misconduct involving students. The proposed restriction includes three main strands:
Preventing universities from including NDAs in new agreements,
Applying retroactively to prohibit universities looking to rely on any NDAs agreed before the condition comes into effect, and
Requiring universities to take "reasonable steps" to prevent another person who was a party to an NDA using another contract to place these restrictions on students, or enforcing restrictions agreed in the past.
The first strand reflects increasingly widespread practice (in line with the voluntary pledge) prohibiting the use of NDAs for such cases in the sector and so might not have any practical impact in many universities.
However, the second strand of retroactively invalidating provisions agreed between parties would be an unusual step. Nonetheless, in practice, we expect that most universities who are on board with the voluntary pledge would also not be seeking to enforce historic NDAs in any event.
As for the third strand, what is meant by the "reasonable steps" universities will be required to take to prevent other parties using NDAs with students is not clear. The actions of third parties are beyond the direct control of universities, but the proposed inclusion of a positive duty on universities serves to evidence the OfS' seriousness in preventing students who have experienced harassment or sexual misconduct from being unable to disclose this.
The relationships register
In our previous article we referred to Universities UK new guidance on tackling staff-to-student sexual misconduct, which included a recommendation that universities strongly discourage close or personal relationships between staff and students.
The OfS consultation provides two alternative options in relation to governing personal relationships between staff and students, incorporating an exception for those already in a marriage or civil partnership prior to the condition coming into force. It is clear from the consultation proposal that whichever, if either, is adopted, the main concern of the OfS is harm that arises from the power imbalance inherent in such relationships.
Option A would require universities to track relationships by:
Taking all reasonable steps to require staff members to disclose personal relationships with students, which could include dismissal of employees who refuse to make such a disclosure,
Maintaining a register of such relationships, and
Managing and addressing any actual or potential conflicts of interest or abuses of power.
The more stringent option B would require universities to ban relationships by:
Taking all reasonable steps to prohibit staff members from having personal relationships with one or more students, and
Taking "appropriate" steps, defined as "normally dismissal of the relevant staff member" where they refuse to end a personal relationship with such a student.
"Personal relationships" are defined widely to include physical and romantic intimacy along with financial dependency.
As we have noted previously, in our view, there are compelling grounds for imposing restrictions on personal relationships between staff and students. Perhaps more than any other, we anticipate that this proposal will provoke debate and strongly held differing opinions amongst universities. It will be interesting to see what approach the OfS decides to take following consultation in the sector.
Next steps for universities
The issue of harassment and sexual misconduct in universities is one that deserves to be taken seriously. Views will differ, though, as to whether more formal regulation is the correct way to tackle the issue. On the one hand, some commentators have expressed concern that the OfS consultation does not adequately address any of the significant legal and practical issues which universities face in handling cases on a day-to-day basis. On the other hand, many will welcome the regulator signalling their intention to intervene – as introducing a regulatory requirement will ensure that the issue holds the attention of senior decision-makers and may result in a flow of greater resources and support to those at the coalface.
If universities want to ensure their voices are heard, the deadline to respond through the OfS' online form is 4 May 2023.
If you require further information about anything covered in this article, please contact Alice Kendle or your usual contact at the firm on +44 (0)20 3375 7000.
This publication is a general summary of the law as at the date of publication. It should not replace legal advice tailored to your specific circumstances.
© Farrer & Co LLP, March 2023