Testamentary capacity
Insight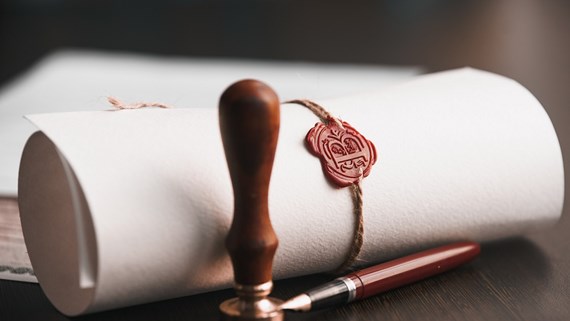 Does cutting one of your children out of your Will suggest that you are suffering from an "insane delusion"? The High Court has been asked to consider this question in an appeal from the decision in Clitheroe v Bond [2020] EWHC 1185 (Ch).
At the original trial, the court heard that the deceased, Jean Clitheroe, had left her entire estate to her son, John, after deciding that her daughter, Susan Bond, was a "shopaholic [who] would just fritter [the money] away". Jean also believed that Susan had stolen items from her including Swarovski crystal jewellery, a gold watch, and a collection of Harry Potter books. Susan strongly denied these allegations, and challenged her mother's Will on the grounds that she did not have "testamentary capacity" at the time she made it. The first instance judge agreed and, on the basis that Jean's views about her daughter were "insane delusions", awarded Susan half of her mother's estate.
Testamentary capacity is one of the most common grounds for challenging a Will, which means asserting that at the time the Will was made (or when instructions for it were given), the person making it did not have the mental clarity required to make such a significant decision. But how should the court assess capacity? John's appeal is made on the basis that the traditional test of capacity is out of date and that a more modern test should be used.
The traditional test for testamentary capacity was set out in the nineteenth century case of Banks v Goodfellow (1870) LR 5 QB 549. Using the language of 150 years ago, the judge in that case held that for a testator to have capacity to make a Will, he must:
understand the nature of the act and its effects;


understand the extent of the property of which he is disposing;


be able to comprehend and appreciate the claims to which he ought to give effect; and


no disorder of the mind shall poison his affections, pervert his sense of right, or prevent the exercise of his natural faculties – that no insane delusion shall influence his will in disposing of his property and bring about a disposal of it which, if the mind had been sound, would not have been made.
If somebody raises concerns about a testator's capacity after he has died, it is for those seeking to uphold the testator's Will to show that he had capacity at the time he made his Will. This can be tricky. Often a Will is made ten years or more before a person dies, by which time it can be difficult to gather enough hard evidence to defend against a claim.
Complicated family dynamics, such as children from more than one relationship or the classic tension between the children from a first marriage and the surviving second spouse can blur the definition of "claim to which he ought to give effect", making it harder to identify the most obvious beneficiaries.
Many have argued that the Banks v Goodfellow test is outdated. With an aging population and with conditions associated with advanced age, such as dementia, becoming more common, the question of capacity will be relevant in considering a great many Wills. The test must be fit for purpose, and many question whether the traditional test accurately reflects a modern understanding of mental health, and conditions such as depression, anxiety and addictions.
In Clitheroe v Bond, John's lawyers are arguing that rather than the test laid down in Banks v Goodfellow, a better test would be that set out in the Mental Capacity Act 2005, which is used as the yardstick for other sorts of decisions concerning capacity.
The test in section 1 of the 2005 Act, differs in two crucial respects. First "a person must be assumed to have capacity unless it is established that he lacks capacity", which means that the burden of proving that somebody did not have capacity, is on the person claiming this.
Secondly, "a person is not to be treated as unable to make a decision merely because he makes an unwise decision". In other words, a person cannot be assumed not to have capacity just because their Will does something unusual or unexpected.
This would be a significant change to the law and may well make it harder for claims to be made on the basis that a testator lacked capacity, years after the event.
We will not know the result of the appeal in Clitheroe for some time. In the meantime, those making a Will – particularly where their wishes are in any way out of the ordinary – are advised to take proper legal advice before doing so.
In recent years, the courts have seen a steady growth in challenges to the validity of Wills. Rising asset values make such challenges more attractive as disappointed beneficiaries are willing to risk the costs of litigation in order to claim what they believe to be their rightful share of, for example, the family home. This growth can also be attributed to an increasing litigation culture and the ability to obtain litigation funding, which can enable challenges to be pursued at little or no cost.
However vexatious a claim may seem, it is still a claim and significant costs can be incurred in defending even the most tenuous of claims, not to mention the emotional strain of litigation that all too often results in an irretrievable breakdown of family relationships.
Prevention is always the best cure. Strong contemporaneous evidence that the testator knew what he was doing, including obtaining a medical report at the time the Will is made and a clear letter of wishes explaining why the testator has decided to leave his estate in a particular way, or depart from previous long held wishes, can help to stop any such challenge in its tracks.
If you require further information about anything covered in this briefing, please contact Joanna Poole, Sonal Shah, Will Cudmore, or your usual contact at the firm on +44 (0)20 3375 7000.
This publication is a general summary of the law. It should not replace legal advice tailored to your specific circumstances.
© Farrer & Co LLP, April 2021