The Business Banking Resolution Service: can businesses bank on a new avenue for complaints?
Insight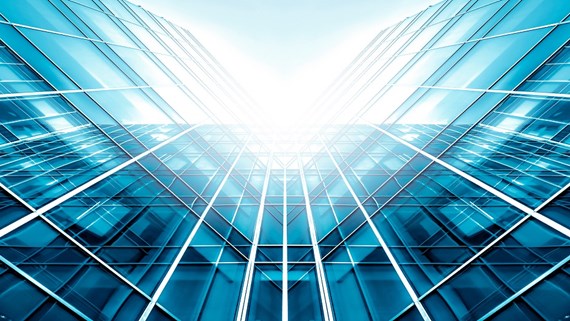 The Business Banking Resolution Service (BBRS) has been established to resolve disputes between small businesses and banks. In this article, Jolyon Connell and Lucy Penn provide a summary of the BBRS, discuss some of the likely benefits and highlight why some inherent risks may mean that independent legal advice can assist prospective complainants.
What is the BBRS?
The BBRS is a free and independent alternative dispute resolution service, which allows eligible small and medium-sized enterprises (SMEs) to resolve disputes with banks. It was launched in February 2021 and is likely to deal with a range of banking disputes. While individual clients have benefited from a similar complaint resolution scheme provided by the Financial Ombudsman Service, until now SMEs had little alternative (upon exhausting the bank's own complaints process) but to engage in costly court litigation to seek redress. The new BBRS is intended to offer a cheaper and quicker alternative to court action.
Which SMEs are eligible?
The BBRS can consider both "contemporary" complaints (for incidents which occurred since 1 April 2019) and "historical" complaints, for incidents which occurred between 1 December 2001 and 31 March 2019. To be eligible to use the BBRS, SMEs must have:
a maximum turnover of up to £10 million per year and total assets up to £7.5 million for the "contemporary" scheme; or


a maximum turnover of up to £6.5 million per year and total assets up to £5 million for the "historical" scheme.
Complaints dealt with by the BBRS must be in relation to "banking services" – eg lending or payment. In addition, an SME must have been a customer of the bank at the relevant time and must have raised its complaint with the bank directly before applying to the BBRS. Complaints must not have been litigated or settled already, and they must not be eligible for the scheme provided by the Financial Ombudsman Service.
Which banks are participating?
The BBRS only applies to those banks who have joined the scheme. There are currently seven banking groups participating in the BBRS: Barclays, Danske Bank, HSBC, the Lloyds Banking Group, the NatWest Group, Santander UK and Virgin Money. However, it is anticipated that more banks may join the scheme in future. If the scheme is successful, there is also the possibility that the BBRS could be expanded to encompass all banks.
How does the process work?
The BBRS is voluntary for SMEs to use. The BBRS was designed to be easy to access; SMEs are allocated a "customer champion" who acts as a guide to the scheme and how to use it. For complex cases, the BBRS is able to seek expert evidence at its own cost if necessary and proportionate to do so.
The BBRS incorporates various methods of dispute resolution, including adjudication and mediation (both informal and formal). It aims to assess each case on the basis of what is fair and reasonable in the particular circumstances. If an SME's complaint is upheld by the BBRS adjudication system, the BBRS may make a financial or non-financial award against the bank.
An SME can choose to accept or reject the BBRS' determination – if it rejects it, the SME may then bring other forms of action against the bank (such as litigation) should it wish to do so.
What are the pros and cons?
The BBRS is intended to be quicker and easier for SMEs to obtain redress than via court proceedings. As such, SMEs could achieve redress relatively quickly (months, not years) via a low-cost route. Given the scheme's intended ease of use, it may be possible for SMEs to do so without incurring significant (or any) legal fees. For those reasons, the BBRS could prove very helpful to SMEs.
However, there are also drawbacks to the BBRS:
BBRS awards are capped at £600,000 (for the contemporary scheme) and £350,000 (for the historical scheme). While the BBRS has indicated that in some cases they may recommend that a bank pays a higher award, the banks are not obliged to do so. As such, SMEs with a claim valued above £600,000/£350,000 are unlikely to find the BBRS an attractive option; and


Unlike in court litigation, an SME is unable to recover its legal costs from the bank. If legal advice is required during the process, there is therefore a significant risk of the true net award from the BBRS being eroded by the costs incurred in obtaining it.
In addition, there are further inherent risks which mean that an SME should consider obtaining independent legal advice in advance of pursuing redress via the BBRS:
The SME is likely to be committing to a position in any BBRS complaint that it cannot later resile from. As such, there is a risk that an SME (without the benefit of legal advice) will adopt a position within the BBRS complaints procedure which is not necessarily the strongest claim and which may inadvertently prejudice other (stronger) claims which the SME may have been advised to incorporate and pursue had the SME taken legal advice in advance. If the BBRS does not result in a satisfactory solution, the SME's ability to pursue further action – for example, through the courts – may have been hamstrung. Therefore, SMEs should consider very carefully in advance what position they commit to and should seek independent legal advice before doing so; and


Disputes sometimes involve complex legal issues which SMEs without the benefit of legal representation can easily get wrong. An obvious example is the disclosure of privileged or confidential information as part of the BBRS. Again, parties might be well advised to seek early independent legal advice to avoid any pitfalls which could easily have been sidestepped with the benefit of limited professional advice.
Notwithstanding the risks, and with the benefit of some complementary legal advice, SMEs should find that the BBRS can prove to be a welcome (and cost effective) tool to pursue suitable claims against banks without the costs and risks of court proceedings. More information can be found on the BBRS website here.
If you require further information about anything covered in this briefing, please contact Jolyon Connell, Lucy Penn, or your usual contact at the firm on +44 (0)20 3375 7000.
This publication is a general summary of the law. It should not replace legal advice tailored to your specific circumstances.
© Farrer & Co LLP, March 2021