The rise of online abuse in lockdown: how to deal with online harassment
Insight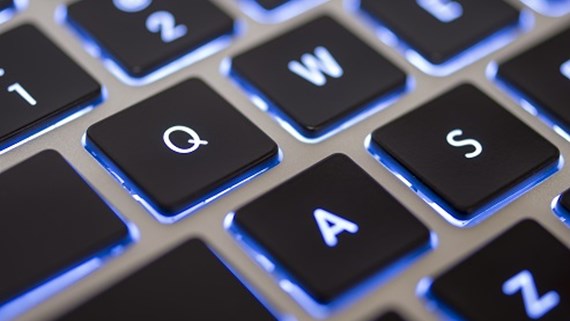 One of the many unfortunate side effects of life in lockdown has been an increase in online abuse, with police, cybersecurity firms and charities alike reporting an increase in online stalking and harassment, as well as a surge in cases of revenge porn. Lockdowns cause internet use and screen time to increase, while making it harder for victims to conceal their location or avoid social media. As a result, not only is online abuse more frequent, but its effects even can be even more devastating.
In this series of three articles, we will be looking at the steps you can take to: (1) prevent or combat online harassment; (2) prevent and combat online stalking; and (3) remove or take action against revenge porn. Our first article, below, deals with online harassment.
How to combat online harassment
Online harassment has both increased and found new mediums during lockdown, such as "Zoombombing", where hackers gate-crash a Zoom video meeting and share violent, explicit or offensive content. As a result, by September 2020 Zoom had made passwords compulsory.
Lockdown has also increased already prevalent forms of online harassment, such as harassment targeted at women, non-binary people and ethnic minorities. A survey by Glitch UK and End Violence Against Women into online harassment during the pandemic found that almost half of women and non-binary people have experienced online abuse since March 2020. Of these, a third say the abuse has been worse in this period. Meanwhile, in July 2020 West Midlands Police launched a social media campaign targeting online abusers after "spiralling cases of harassment during the Covid-19 lockdown".
What is online harassment?
Online harassment is not defined in UK law, but recognised behaviour includes offensive, abusive, violent, threatening, racist or explicit online content, which is designed to cause alarm or distress. For behaviour to constitute "harassment" it must take place on at least two occasions. Generally, a perpetrator's conduct can be considered "harassment" (rather than being simply unpleasant) where it includes more than one episode of unreasonable and oppressive behaviour which is calculated to result in alarm, fear or distress to the victim.
Online harassment can take place on multiple platforms including email, instant messaging, social media sites, blogs and chat rooms. It often involves bullying or "trolling" an individual or organisation. It can also include identity theft and posting false profiles in an individual's name. Because online content can go viral very quickly, it is easy for harassment to escalate if you do not take prompt action against it.
How can I prevent online harassment?
Although it would be impossible to be totally immune to online harassment in an age where internet use is inevitable, you can help to prevent it. The first step is to ensure that you have adequate privacy settings installed across your devices and your online profiles. Think carefully before making your personal information, contact details, or online profiles public. When using dating or socialising apps, think twice before providing your personal information or contact details to an individual you have never met and who may be using a fake profile. Most social media sites allow you to disable comments in order to prevent trolling, as well as to enable two-factor authentication to make it harder for hackers to gain unauthorised access to your account. You should also have two-factor authentication enabled across your email accounts and mobile phones.
For individuals in the public eye, it is worth considering an online mapping exercise using digital experts, in order to establish any vulnerabilities in your online profile. Any personal or contact information found online can likely be removed (relying on data protection law), before it falls into the wrong hands. Online monitoring can also be put in place so that any online harassment is detected early and swiftly removed.
What can I do if I am being harassed online?
If you find yourself the victim of online harassment, there are several legal and practical steps you can take to remove the content, hold those responsible to account, and prevent further harassment. The most important thing is to act quickly, before the content spreads or the harassment gets worse. Make sure you preserve the evidence of the harassment, for example by screenshotting or saving the offensive messages and comments. This is particularly important if the harassment is taking place on a platform like Snapchat where content is only available for a limited period. You should also block the harassers from contacting you on your social media accounts and mobile phone.
All reputable online platforms (including Twitter, Facebook, Instagram, YouTube and Google) have strict policies against online bullying and abuse and allow you to report offensive content or users. The aim is not only to have the offensive content removed, but also to ensure that abusive user accounts are disabled. Unfortunately, these platforms do not always respond quickly, so it is worth considering taking legal action at the same time. Abusive content that identifies you can likely be removed using data protection law and may also be defamatory. The quicker such content is reported, the more likely you can stop harassers in their tracks and prevent the abuse from continuing.
It may also be possible to take direct action against those responsible for harassing you online. Abusive online behaviour is no less actionable than abusive conduct in person, and there are numerous legal remedies available. Online harassment can be a criminal offence under the Protection from Harassment Act 1997, as well as being actionable under civil law. You may be able to secure an injunction or non-molestation order from the courts preventing your harasser from contacting or harassing you in future, as well as pursuing them for compensation. Content that is offensive, indecent, obscene or threatening may be a criminal offence under the Malicious Communications Act 1988 or the Communications Act 2003. Where the online harassment is also aimed at a person's race, religion, disability, sexual orientation or transgender identity, it may be a hate crime. Whilst online harassment is often conducted anonymously, there are legal steps you can take (as well as avenues open to the police) that can help to identify individuals hiding behind anonymous profiles.
With remote working and restrictions on movement unlikely to end any time soon, online harassment is likely to continue and can have a seriously damaging effect on individuals forced to spend an increasing amount of time online. Taking prompt action, putting in place effective practical measures and seeking legal advice where necessary can help to prevent a difficult situation becoming unmanageable.
If you require further information about anything covered in this briefing, please contact the Reputation Management team or your usual contact at the firm on +44 (0)20 3375 7000.
This publication is a general summary of the law. It should not replace legal advice tailored to your specific circumstances.
© Farrer & Co LLP, January 2021